Emily Forgot is the appropriately mysterious alias of Emily Alston, a London-based artist who has worked in the creative industry over the last decade; amassing a diverse range of international clients, and gaining plaudits from big-hitters like Creative Review, Vogue, and i-D.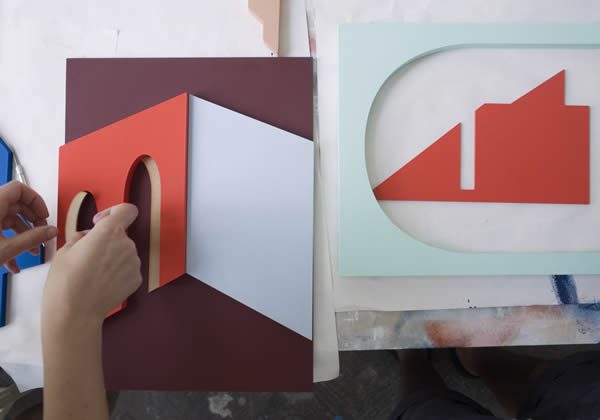 Neverland explores Alston's passion for buildings and spaces — the mix of drawings, assemblage and sculpture taking on a heavily architecture-inspired focus. The assemblages depict the interiors of buildings with their wide arches and steep bending staircases in a range of pastel colours, and the drawings show light sketchings of walls and ladders.
Perhaps the most imposing work of the show is a bright blue chair (made in collaboration with craftsmen Charlie Mckenzie) whose never-ending back gives the sculptural work a 'mad-hatter's tea party' feel to it; a rug produced with Ceadogan completes the duo of domestic items that sit comfortably among 
Neverland's more arty elements.
The exhibition takes you on a walk through ideas and visions which previously existed only on the pages of the artist's sketchbook. The result is a side-step from Emily's usual commercial work, providing an insight into the new direction that her work may take on.
The exhibition continues until 30 September at Shoreditch's KK Outlet and is part of this year's London Design Festival.