Journey through the flavours of northern Italy's Emilia-Romagna region at Piada, an authentic Italian restaurant in the heart of Lyon. Having recently opened a second outpost in the French city, diners can enjoy artisanal Piadina (thin Italian flatbread typical of the Romagna historical region) filled with a selection of fresh, seasonal Italian produce, including homemade hazelnut pesto, Stracciatella di Burrata, Italian cured ham, sausage, porchetta di Ariccia and Camembert di Bufala.
Collaborating with Valencia-based creative studio, Masquespacio (who designed their original restaurant Piada Confluence), the interiors of this latest Piada follow the aesthetics of the 'older sibling,' whilst evolving into its own space.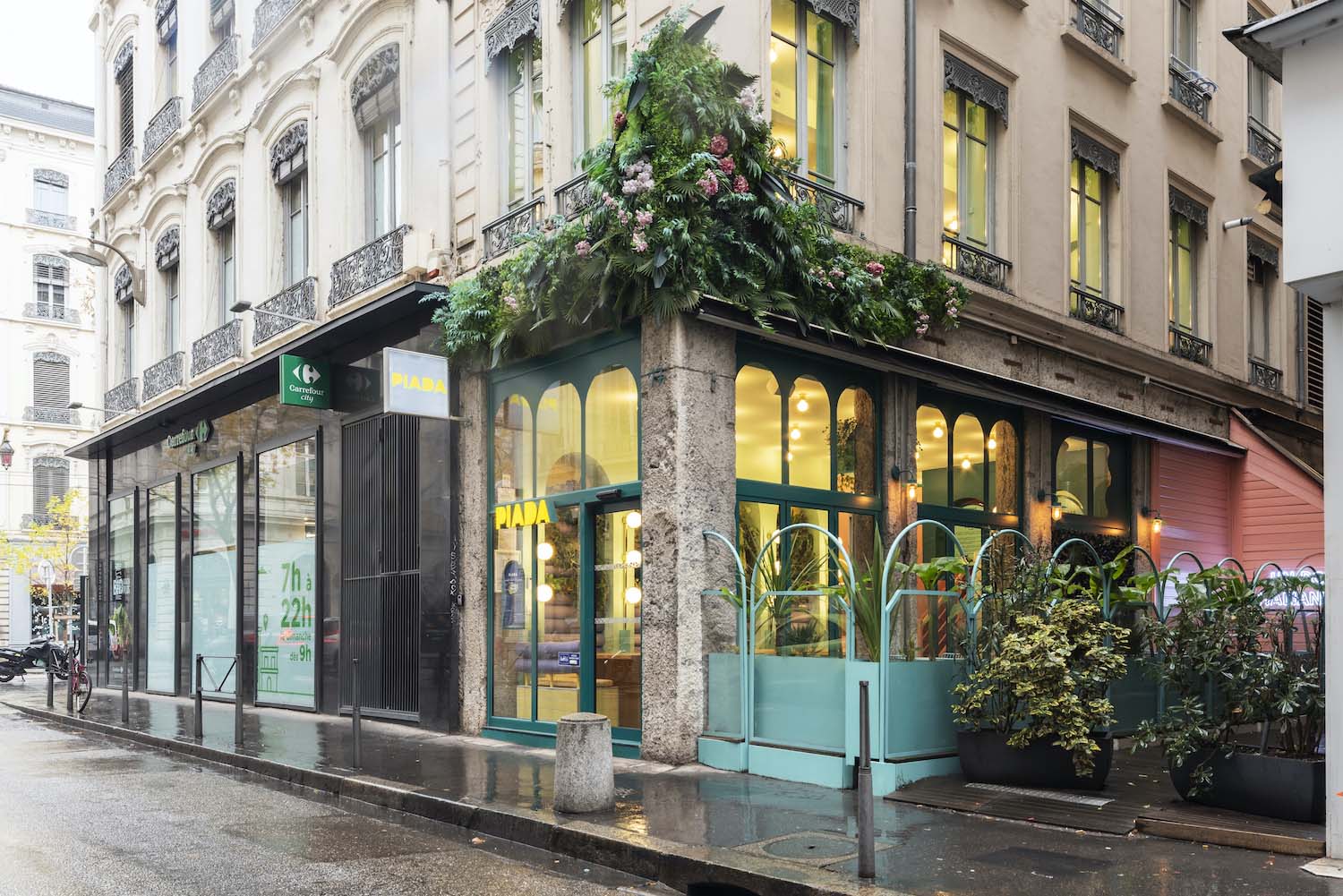 Nodding to traditional Italian bars, Masquespacio chose gold, arches and columns interspersed with touches of flora and fauna to underline the health food concept. Of course, this being a Masquespacio-designed interior, diners can expect to see bold pops of colour, a pastel colour palette of blue, purple, pink and yellow, all toned down by contrasts of wood and velvet which serve to make the establishment feel that little warmer.
A family affair starting way back when their Italian grandfather went to settle in France, Piada serves simple yet flavoursome fare that has Lyon locals and visitors returning time and time again. Buon appetito.
@piadafood
@masquespacio_ana
@masquespacio_chris