Valencian design store Gnomo hawks an eclectic miscellany of objects that make your eyes widen and your heart swell. Fashion accessories, illustrations, plants or clothing, founders Álvaro Zarzuela y Esther Martín are confident that even the most jaded design lovers will find something to take home; 'in this space continuously reinvented, above selling design objects, stories are gifted. More than a store, for us Gnomo is a space to share experiences. All the objects we sell have their own history.'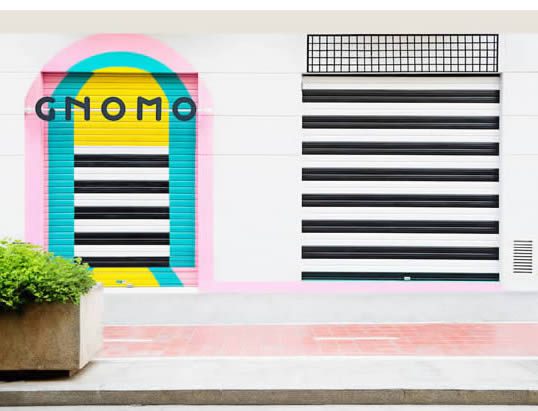 Having recently turned six years old, Zarzuela and Martín decided a change of location was on the cards, moving Gnomo into a new store in Valencia's Ruzafa neighbourhood (the Carmen district's hipper, younger sibling), which boasts a laid-back, boho vibe, fused with a bold graphical strut. Giving the newly located Gnomo its fit-out were creative consultancy Masquespacio, who worked their uninhibited magic to its nth degree.
Inspired by the 1980s feel of the new space — along with the Memphis movement, so celebrated of late — a granite floor was installed, along with pops of primary colour and plenty of light. A series of tables and easily-configurable display elements were custom-made for Gnomo, the intention being that as the exhibited products change, the store's layout can reflect its revolving wares. A beautiful place for beautiful things.