'There are more boring yuppies and far less 'characters' around now,' Richard Sandler laments in an interview with Italian street photography collective InQuadra. 'Every third person is talking on the cellphone or hooked up to ear phones listening to music … in other words, 33% of the people are not really 'on the street', they are in some virtual world and not interesting at all to me … I think cellphones have almost killed street photography.'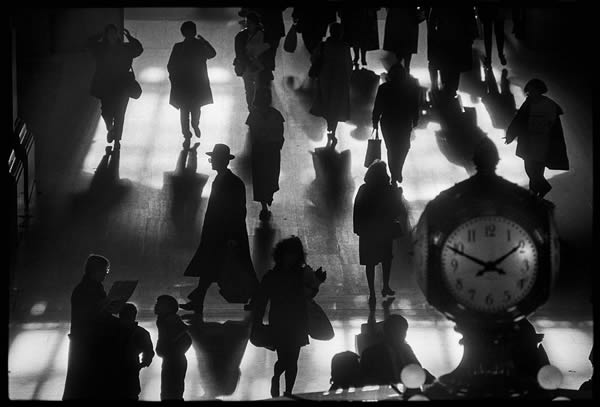 There were certainly characters in Sandler's New York of the 1980s. Crime and drugs had addled the city, and Wall Street was reverberating to the sound of Gordon Gekko's 'Greed is Good' mantra; fortuitously gifted a Leica camera in 1977, the street photographer and documentary filmmaker would capture the city's souls from that day on.
And what strange souls they can be. In his afterword for Sandler's new book, The Eyes of the City, American author and friend Jonathan Ames talks eloquently of the photographer's knack to capture our strangeness in its essence: 'What a play we put on in front of each other on the streets,' he begins, 'living so close the way we do, like mice in a burrow. A play of greed, decay, venality, beauty, longing, hidden meanings, coincidences, love, terror, mundanity, suffering, boredom, loneliness.'
It's a dramatic appraisal of street photography, yet Sandler's images are so frequently more so. A picture is worth a thousand words, and all that. Here, in this new 180-page publication, Sandler's street life chronicles — from the day he was given his Leica, to just weeks before 9/11 — are brought together; drama rarely far, New York's strange souls laid bare.
Richard Sandler, The Eyes of the City, is published by powerHouse Books.