Although some people seem to have all the interior design secrets. The natural flair for design, and have an eye for exactly what is going to work in their home—or the home of someone else—when it comes to colour, style, even the pieces to use in terms of furniture or art. Others find this incredibly difficult. They might be able to appreciate the look that someone else has developed. But trying to do it themselves feels like an impossible task.
The good news is that this doesn't have to be the case. There are ways to work out exactly what is going to go where and how it will all link together. And it's all about inspiration and guidance. If you have these things in place and you know where to look for the interior designs you need in your life, you'll never need to worry again. You'll always be able to create a beautiful home.
Read on to find out some of the biggest interior design secrets that will allow you to live in a gorgeous space.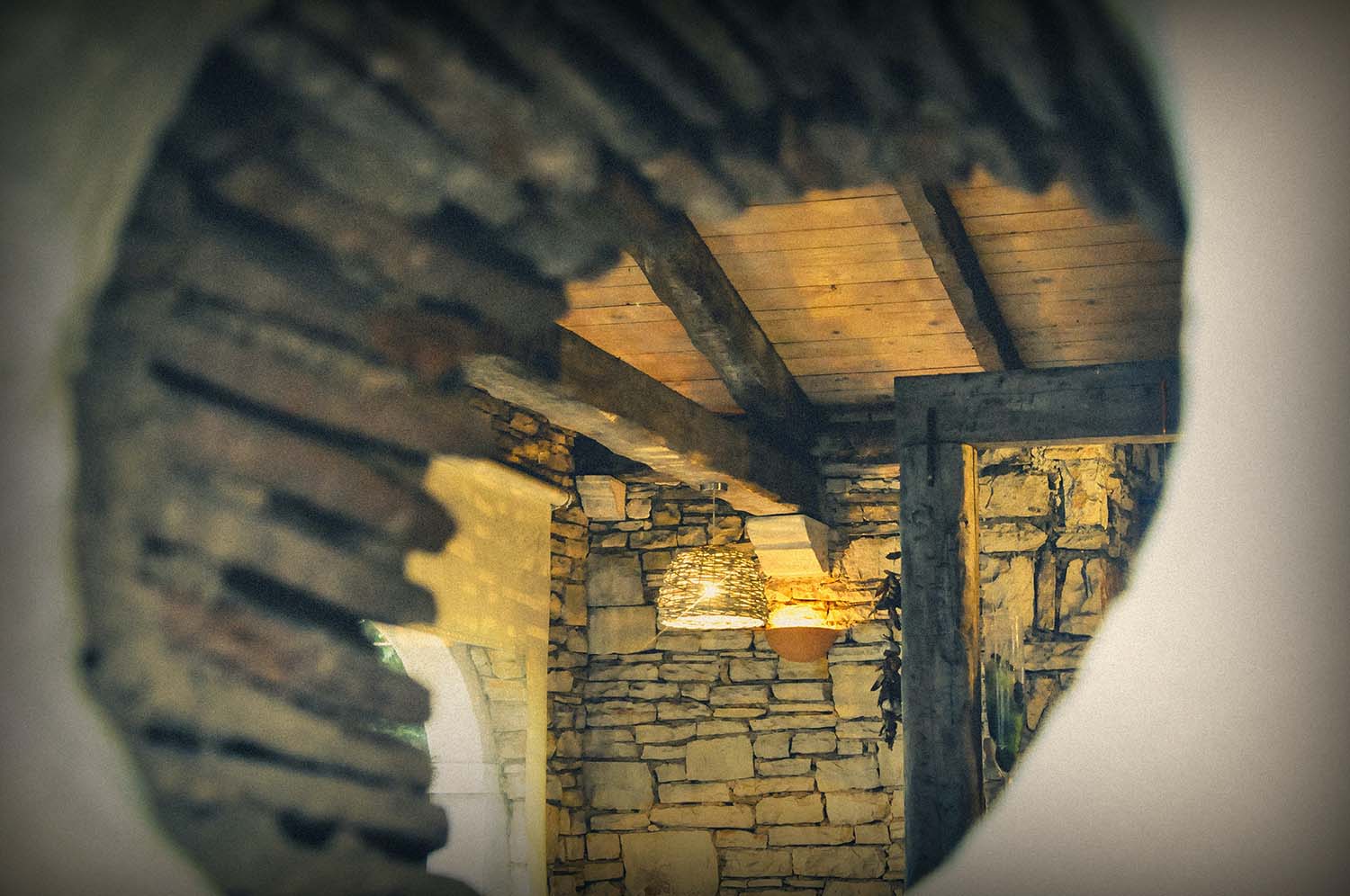 Use What You Have From the Existing Interior Design
Rather than trying to change absolutely everything about the room or entire property you're hoping to update, it's a far better idea to look at what's already there and work with that. This means you don't have to think of an entire room's work of décor. Also, it will give you a head start on the design ideas you might be able to use.
If, for example, there is a large beam in the room, it's far easier to keep that in place and design around it. Incorporating it into the design of the room. If it's made of dark wood, for example, add other elements of dark wood to accentuate it. This is far easier and less expensive and time-consuming than attempting to remove the beam. (Assuming this can even be done due to structural concerns.)
By looking at the room you're working on and taking note of anything that is already in existence, including beams, windows, antique fireplaces, brick walls, the placement of the doors, lighting, and so on, you'll find plenty of inspiration.
Simple Secret: Add To What's There
As well as using what you already have and incorporating these items into the style and design of your room, you can enhance these items too. You might paint pipework, or add plaster mouldings to a window, add torus skirting board or install a new surround to a fireplace, for example.
Here, although you are changing the parts of the room that you have chosen to keep in place, you are still using their placement, shapes, and style to dictate the rest of the room. Adding to something that already exists is a fun way to look at your interior design, especially as you can try many different styles in advance to see what is going to work best, and then create the rest of the room's style from there.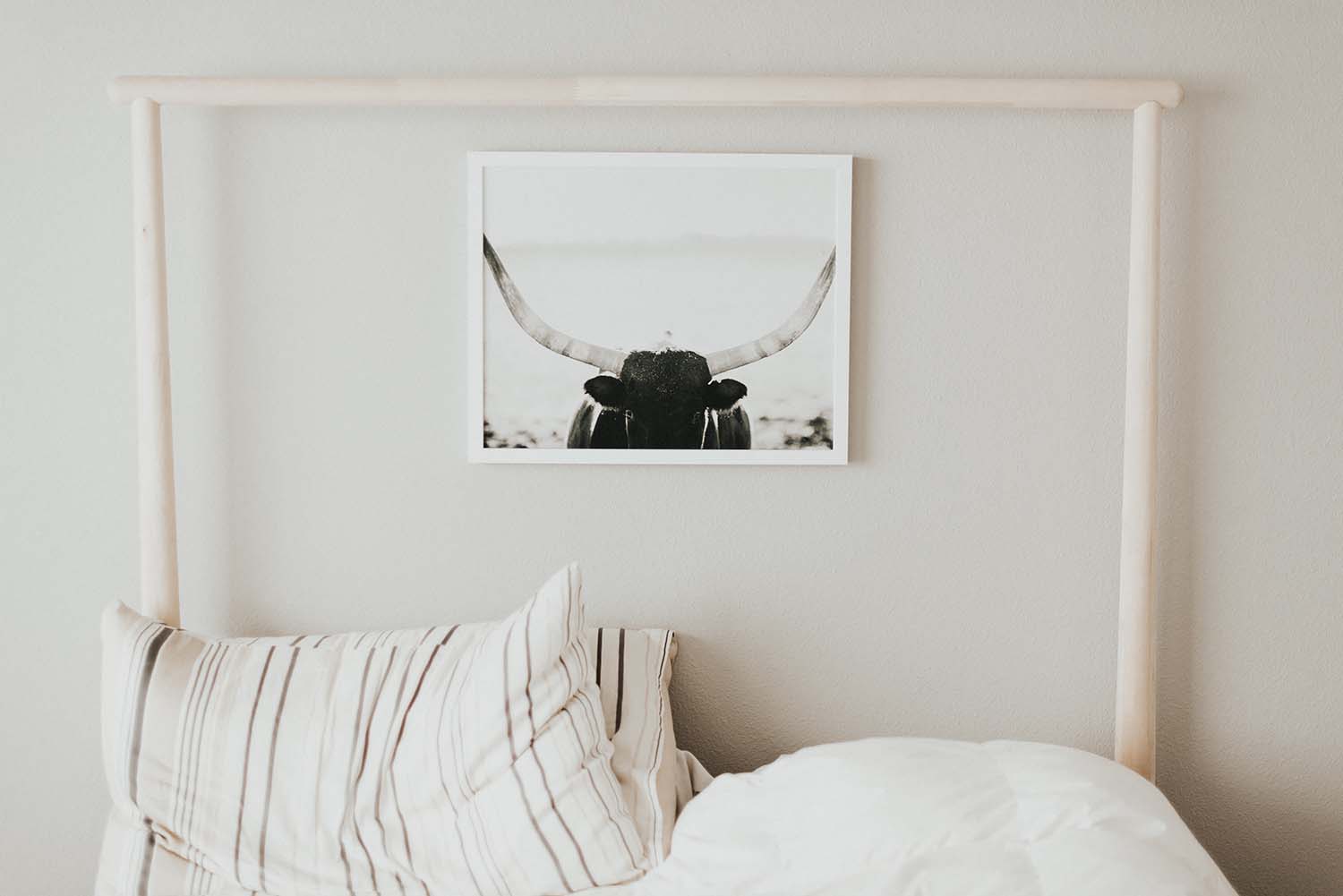 In Interior Design, Everything Is Inspiration
Maybe you're confronted with four blank, square walls and you don't even know where to begin. This is where many people have problems. There is nothing to give them inspiration. And they don't have any ideas to get started with. Even full-time interior designers would have problems in a room like this. And it's their job to transform the dull and ordinary into something better and much more exciting.
The key thing to remember if you find yourself in this situation is that everything is an inspiration. From a memory of a hotel room you loved when you were on vacation to the look of the sunsets you saw when you were a volunteer in Sri Lanka to the way the cereal box you opened for breakfast reflected the early morning suns' light to, well, anything.
If you start to look at things from a design point of view, you'll soon see colour combinations that work perfectly, or materials that are unusual and exactly what the room requires, or anything else.
No matter what you need, the world around you, your memories, even remarks that people make that cause you to pause and think can be an inspiration. There is always something to see, and that means there is always something to use.
It's Okay To Mix Old With New Design
You might be stuck in your interior design ideas because you have some old furniture to use. And you can't source anything that works with it of a similar age. Retro furniture can be gorgeous. Especially when it has meaning or is unique. Yet it can cause designers big problems; trying to find older pieces that work with it is a difficult task.
The same is true if you have some brand new furniture but the style of the property is older. This quandary can cause many delays, giving you concerns over whether your ideas are any good or not.
It's one of the most important interior design secrets. The secret being that it really doesn't matter. An old, vintage coffee table surrounded by brand new couches is nothing to worry about and can look stunning when done in the right way. An ultra-modern design aesthetic in a centuries-old country house can look just right. This is the beauty of interior design. There are no rules.
You can mix old and new in any way you want to, and as long as it looks gorgeous (and is practical, something else that you must remember when designing the interior of your home), then it's working. Trying to stick to rules that don't exist isn't good for you, the property, or your creativity.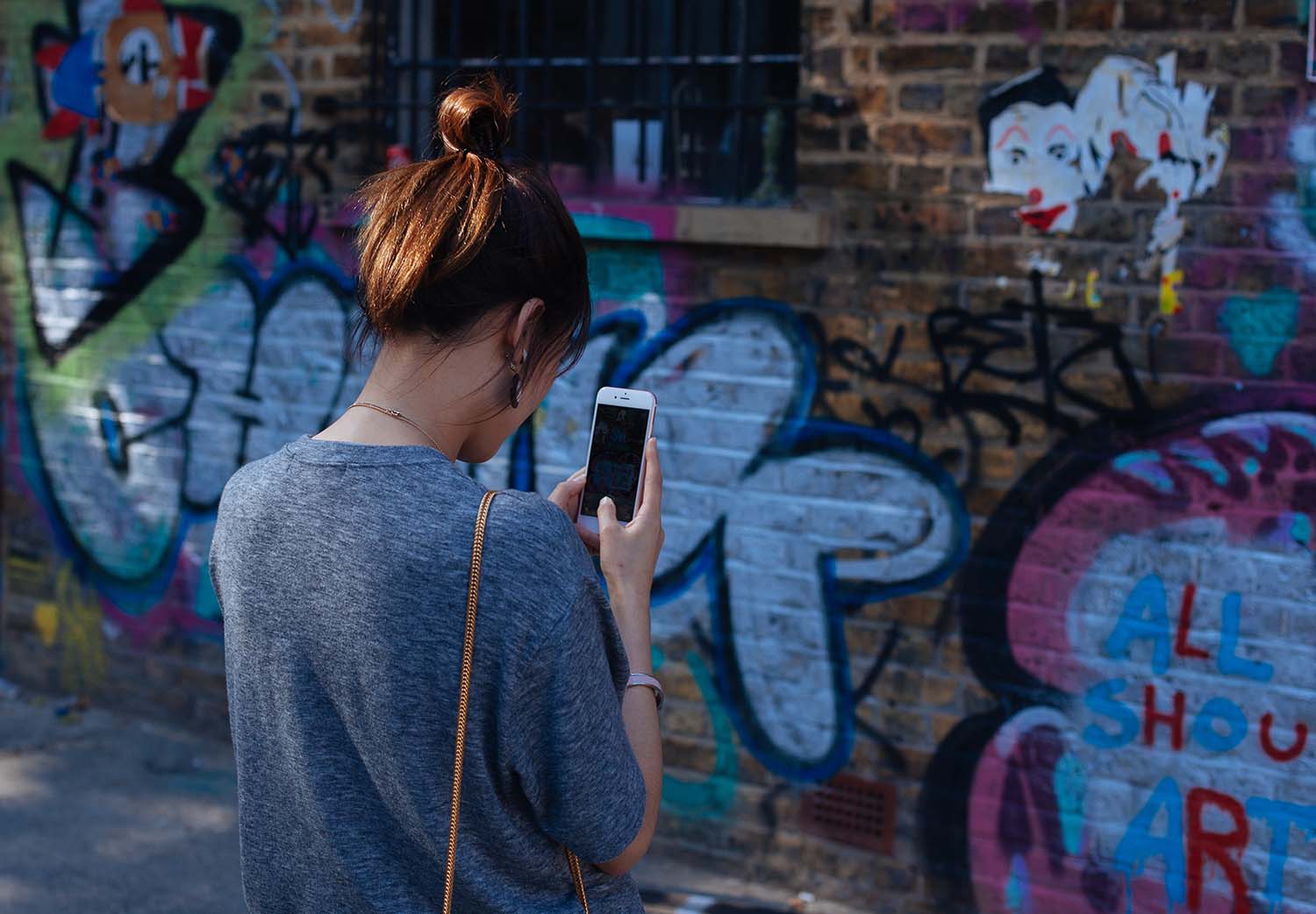 Use Technology In Your Interior Lighting
Lighting can make all the difference in your wonderfully designed room, and having the wrong kind of light can ruin the look completely. Sometimes it's hard to tell what kind of lighting is going to work in the right way until the room is complete. By which time it might be too late, and you'll need to start your search for the right light all over again.
Unless, of course, you utilise new technology when it comes to your lighting. If you do this, you can change the lighting on command (maybe even using voice commands), changing the intensity of the light, the brightness, and the colour. You'll be able to create a different look in the room for many different occasions using just one lighting system.
Regarding your lighting, the light switches themselves can be a crucial design element. There are so many different styles that there is no longer any need to have the standard white plastic light switches that you'll find all over the place. Use something that works with the room. Something that gives your overall effect a great finish.
Don't Forget the Interior Design of Small Spaces
Every part of your home needs to have beautiful interior design in it. If you miss one area it will really stand out when compared to all the rest. And that's not something an interior designer is going to want. No one wants their undecorated spots to be noticed more than the rooms they worked in.
This is why it's important not to forget these small spaces when you're planning your theme and design elements. Hallways are a prime example of this; you might use them simply as methods of reaching one room from the next. But that doesn't mean they shouldn't be incorporated into your design ideas as well.
Even the addition of some stylish wallpaper to make the walls more interesting can be enough. Especially if there is no room to add any furniture.
Although the hallways and similar areas might not be noticed when you include them in your designs, this is far better than having them stand out for the wrong reasons.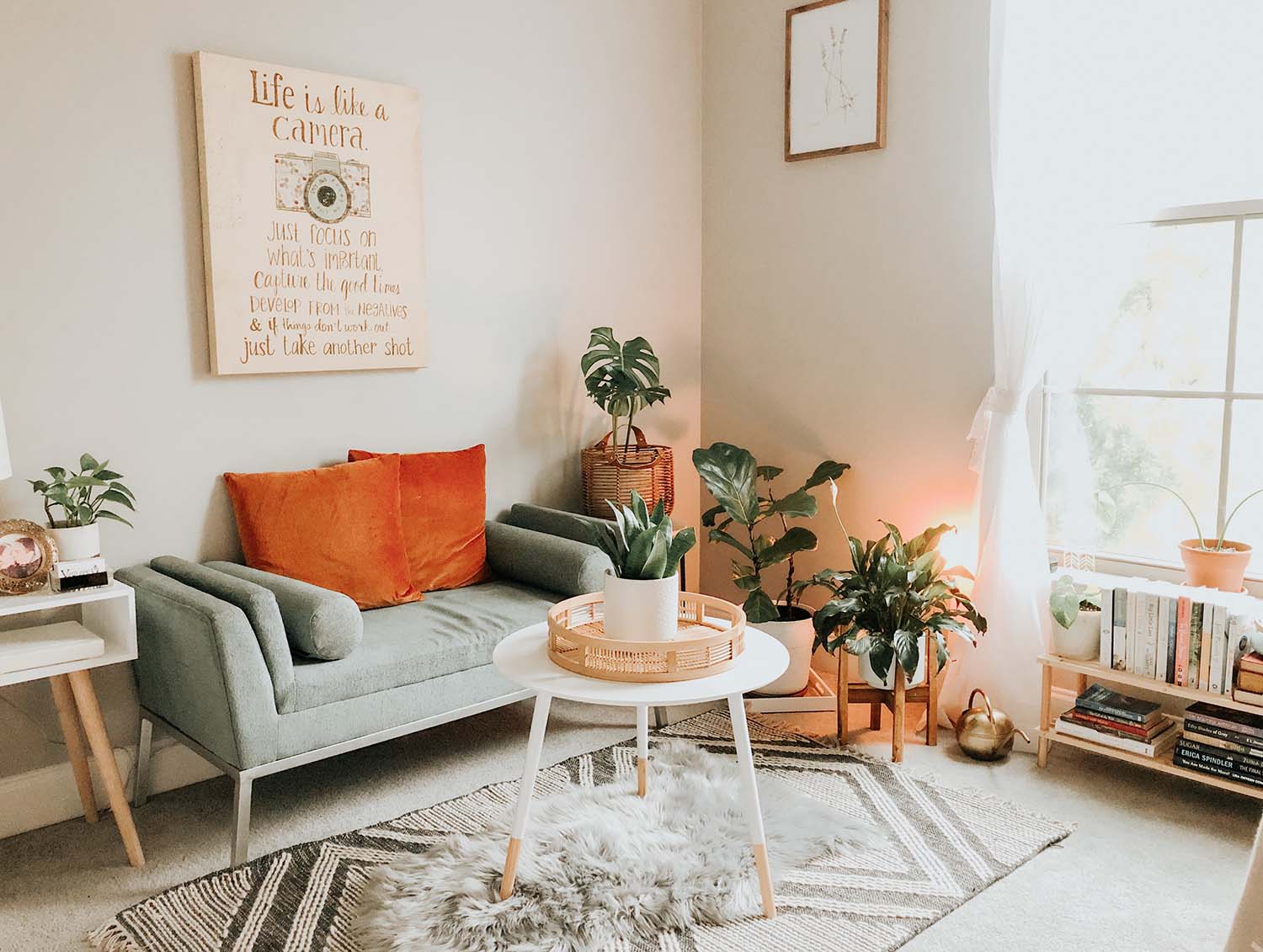 Quality Craftsmanship Will Lead to Timeless Designs
Today, everything is designed at a fast rate, but with very low quality. Fast fashion has long since driven the world, and it is not only limited to clothing articles. It goes far into interior design secrets as well.
Embellishing your house with these types of decorations may sound like a great quick fix. The problem is that your home will not look like anything special. It will be common and hasty, and there is a good chance that other homeowners will have a similar idea to yours.
This is why you should hold off on trying to buy cheap, off-the-rack fast fashion design products. Very often, these items will break before you even have the chance to fully enjoy them. Look for the ones that have quality craftsmanship in them. Learn as much about their design history and composition, to make sure you reap the most when it comes to long-term benefits.
These objects are usually the most sustainable. Whether they are made from scratch or were passed down from generation to generation, they can easily become heirlooms. And based on the quality of the piece, we all know how valuable heirlooms can become.
Design Shouldn't Be Forced
We all have this idea of what the perfect interior design looks like. We craft our plan and follow through with it, regardless of how odd it looks. We believe that if we keep on with the plan, it will eventually look exactly the way we want it to.
The problem is that if we keep pushing on a design that does not work, it will end up looking forced. Stylish and elegant homes don't get designed overnight – and sometimes, the perfect plan may not work. You need to experiment a bit if you are looking for that nicely designed interior.
If you force a plan without making any modifications to it, the design may end up looking haphazard. You will not feel happy with the results, as they will be completely out of place. If something does not feel right from the very start, reposition yourself and make the appropriate updates before you get too far.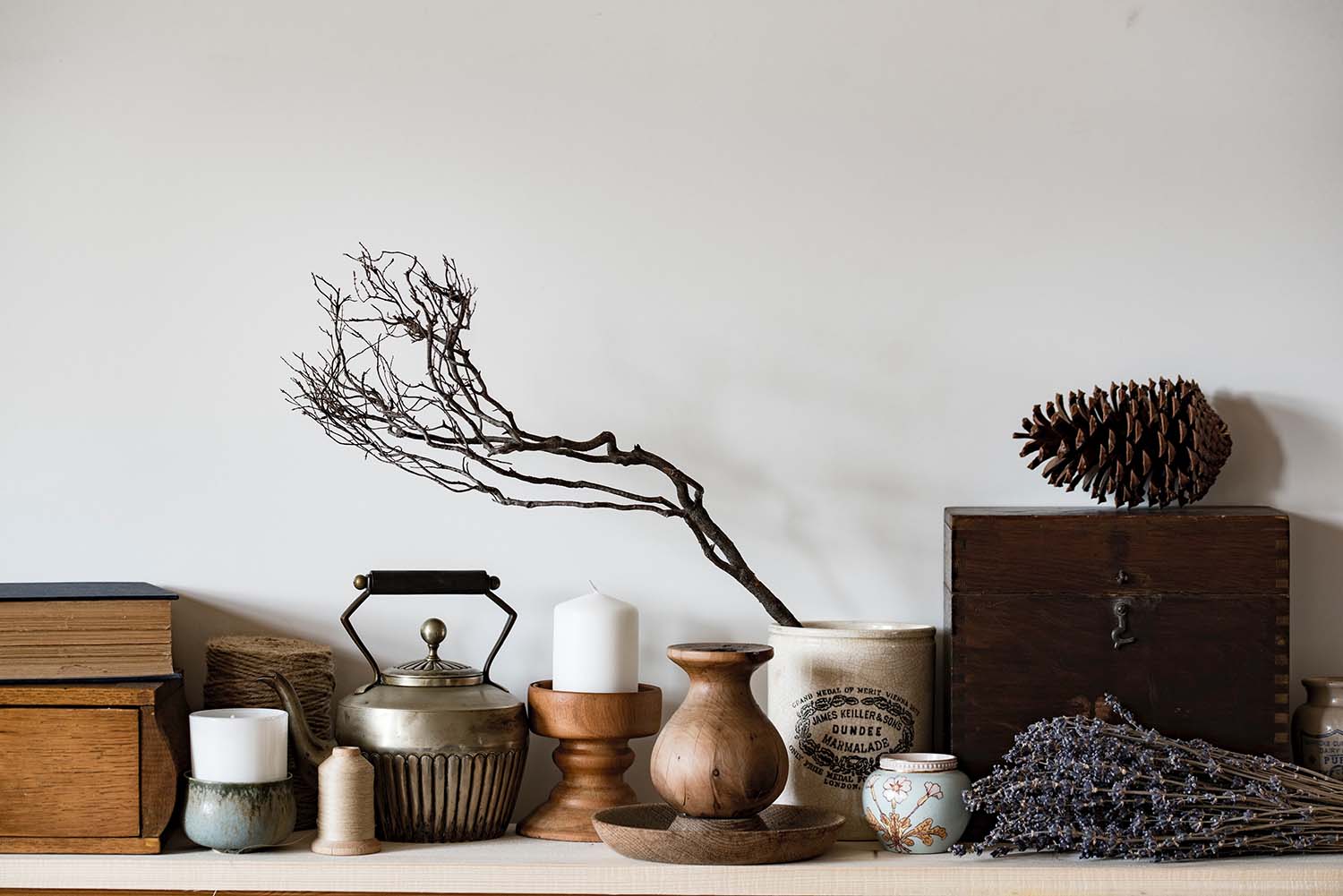 Intimacy Circles Bring Your Guests Together
Some homes have their furniture so poorly designed and placed that the guests prefer to sit on the floor. This is why, when you are deciding on your interior design, you have to look for the proper ways to encourage interaction and intimacy.
Create an area that supports conversation. The space should look comforting and inviting. Does your home have a cosy-looking area where you spend most of your time in? It's one of these interior design secrets that is most fulfilling for you personally. Perhaps you have a fireplace that could provide great warmth in the winter evenings. Designed right, that space could add an entertainment factor to your home.
Consider using triangular patterns for your meetings with friends. This way, you can keep every conversation circular. No one will be excluded from the crowd, and your guests should easily be able to see each other.
Even if you have a large room, try to keep the seats nearer to one another rather than at a distance. This usually applies to homes with large living areas. Rather than placing the furniture right next to the wall, create a seating triangle with a coffee table in the middle. If everyone can see and hear each other without raising their voice, the space automatically becomes more comfortable.
Every Room Should Have Height and Depth
Not everyone has a big home, with tall ceilings and impressive width. Most people live in smaller homes or apartments, where they have to make do with what they have. What very few people know is that you don't need a lot of space to make your room look big. You just have to make the right choices in terms of interior design.
You can use ample lighting fixtures, mirrors, and sheer, tall curtains so that the space looks much bigger. Remember that lighter curtains can make the room appear much more spacious, and the sheerness will let natural light come inside. The closer the curtains are to the ceiling, the taller they will make the room look.
By doing this, your home will also get a more elegant and top-notch feeling. Dark and stuffy places look cluttered and small. Still, if you focus on airiness, they will seem much bigger. You won't need to tear down walls or buy a larger home to make everything look more spacious.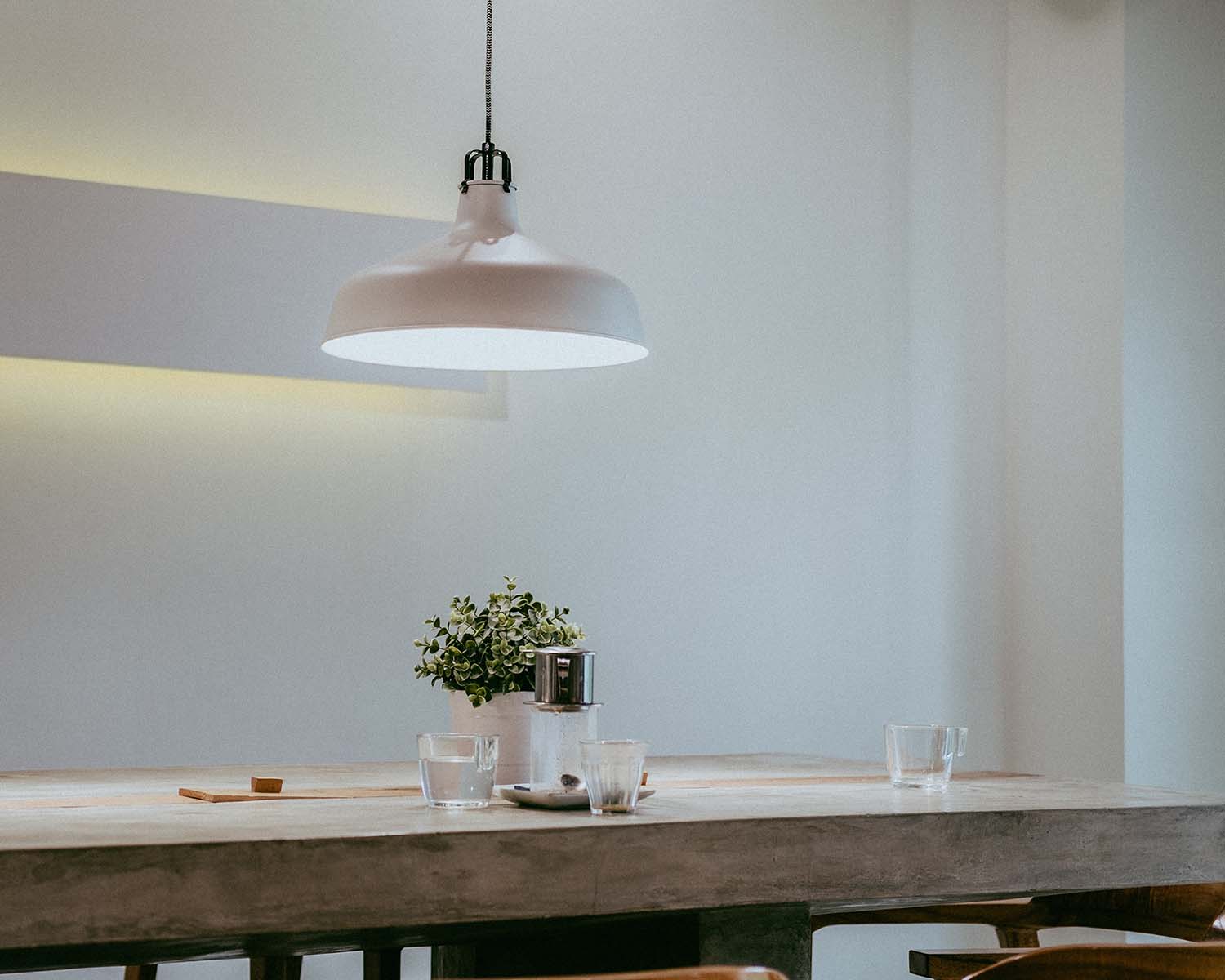 Wallpaper Can Easily Be Used in the Bathroom
Many people refrain from adding wallpaper to the bathroom, opting for tiles instead. We have forever believed that wallpaper encourages the formation of mould. With the constant high humidity in the bathroom, this concern is legitimate – not to mention that the wrong wallpaper can also get damaged.
The secret here is to use the right wallpaper, at the right time. Nowadays, you can easily get access to mould-resistant wallpaper. These products will withstand even splashes of water, taking away the need for classic tiles.
Bold wallpaper with various patterns and funny angles is a great choice for small bathrooms. This is because it goes over any jut-outs or soffits in the room. Your eyes will be tricked into not knowing where the corners and edges are. This will make any room appear much bigger, not just your bathroom.
Don't be afraid of mixing patterns either. You can find a common point for the items that you use (i.e., the colour), and then you can start experimenting with different textures. These unusual combinations will distract the attention from the edges, making every small space look much larger.
If you want to be on the safe side, you can use tile in your shower area and wallpaper in the sink and toilet area. Those places get the least humidity, which makes them safe for your design. That being said, with some good vents, water-resistant materials, and quality glue, you may easily use wallpaper in the bathing area of your bathroom.
Large Art Makes Rooms Look Bigger
For a long time, people have refrained from placing pieces of art on their walls, out of fear that they will make the space look cramped. They would use tiny art pieces, to save as much from the wall space as possible.
The problem is that if you add multiple small pieces to an already small wall, those items will make the wall (and room) look cluttered. The space will also seem smaller because the numerous tiny pieces will offer extra lines to close the design in.
The secret is to get as close to the original line of your wall as possible. If you have a small wall space, you might want to use larger pieces, as they will double as a focal point. For example, this can be the empty area above your fireplace. That being said, any wall can do, as long as you get closer to the edges and corners of the wall.
As a bonus, you may want to use paintings that use light colours and pastels. If you are a fan of the winter season, this can be your lucky break. Large paintings with snowy landscapes can make a room look significantly larger, due to the use of white.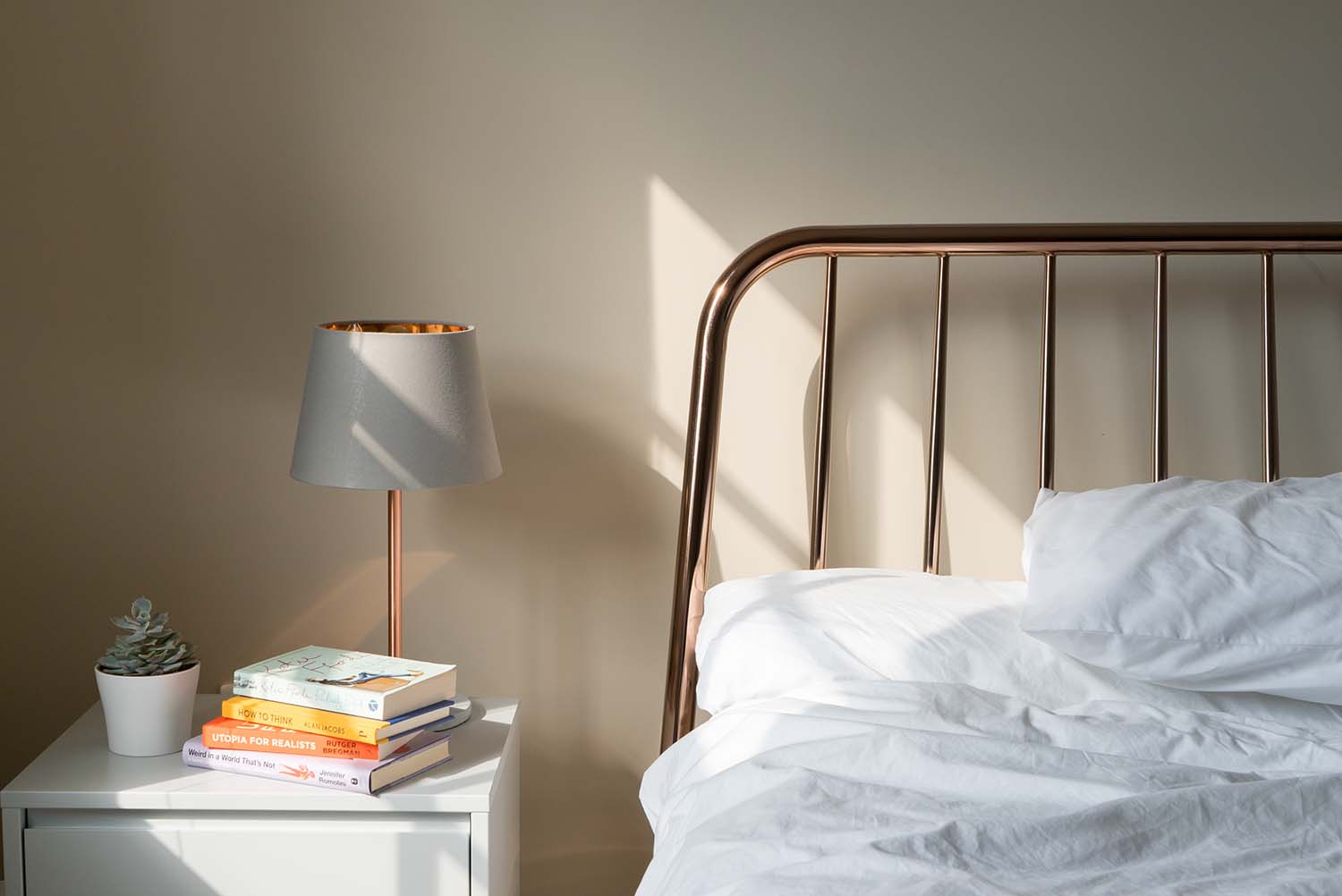 Symmetry Is Not Always the Answer
To get that perfectly balanced look, many think that they need to make everything symmetrical. If you start using straight lines and two colours, that's what you need to focus on. Nothing should stand out more than the other because this will attract an imbalance in the room, right?
Wrong. Too much symmetry can make your room look flat and lack any warmth. If you make everything nice and symmetrical, you'll feed your perfectionism and love for even lines. Still, doing so will strip away any personality that the room may have had.
Symmetry is overrated. Rather than going for symmetry, you should focus on equilibrium instead. Adding a whimsical twist is the secret to the perfect design, as it creates a point of attention.
Add a splash of difference, such as a wall piece off the centre or an intriguing, mismatched piece of furniture. The eye will be drawn to these asymmetrical pieces, creating a sense of perfect equilibrium.
Some Places Are Meant to Stay Blank
Many people, including newbie designers, feel the need to fill every inch of the room with some piece or pattern. If you want it to look cool, then you have to make the most out of everything you got, right? Well, here's a secret: that mentality is wrong.
Minimalism is a very popular trend nowadays, and for a good reason. Every piece of interior design requires some breathing room. If you try to stuff every empty corner in the room, it will look cluttered and over-decorated.
In most cases, less is more. By leaving some empty spaces around, you can make any space look much bigger. Rather than adding too many small decoration items, bring one bigger piece instead. This will save space while making the room feel perfectly balanced.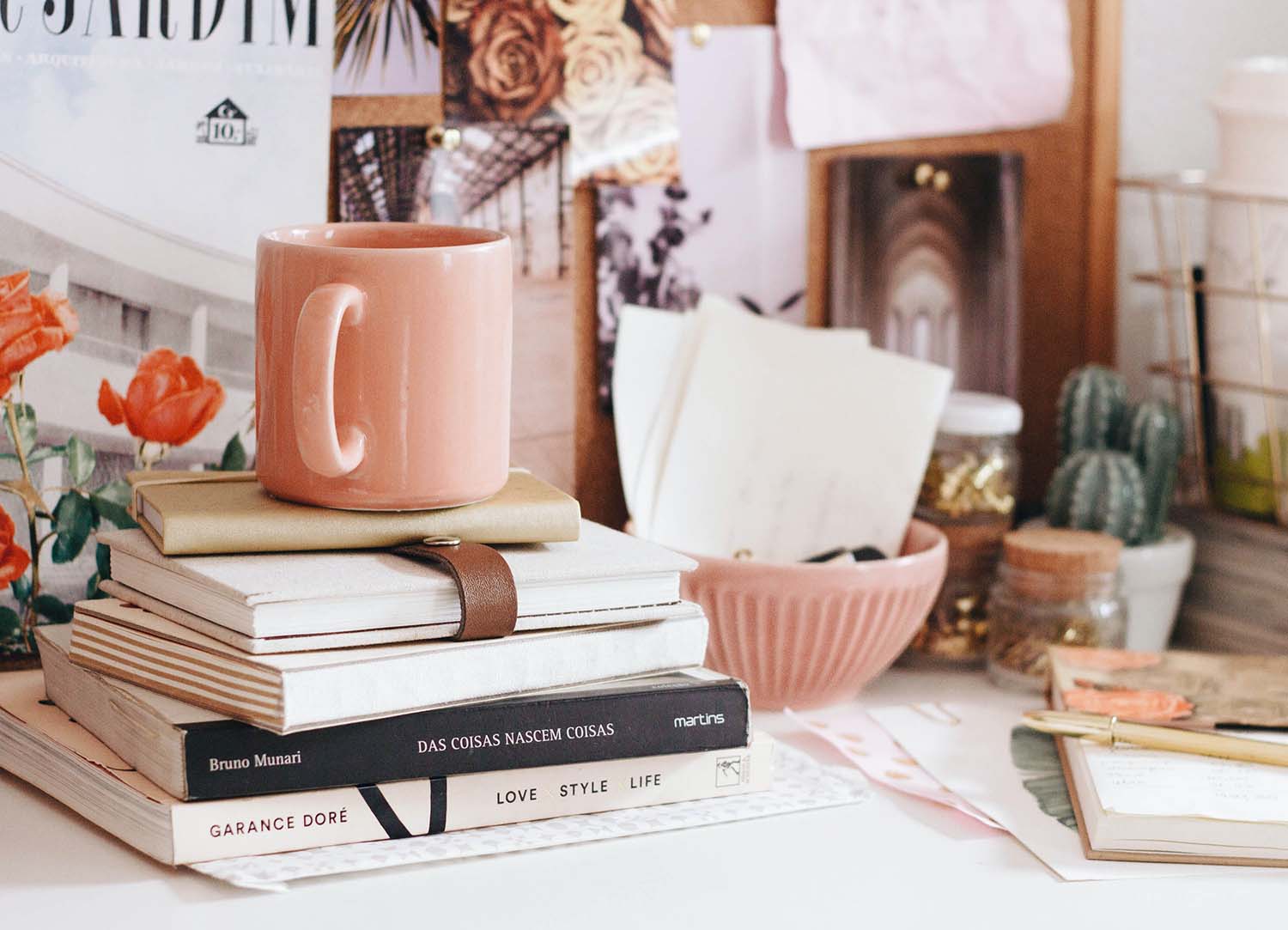 You Can Easily Mix Cool and Warm Tones
Due to their differences in undertones, many people are afraid of mixing cool and warm tones. It's either one or the other, not both. Indeed, if not done correctly, mixing warm and cold tones can create a sense of imbalance and clutter. Even if you do not have much furniture, this can make your room look much smaller.
The secret is to find that perfect balance between warm and cool tones. They need to be placed in the right spots, helping them blend to the point where you believe they belong together. This can make a room feel airy and light while remaining intimate and inviting.
The advantage of mixing these tones is that it is also timeless. Even if the trends fluctuate between warmer and cooler tones, you will remain relevant. It might be challenging to achieve that perfect balance, but once you do, your living quarters will feel complete.
Natural Materials Will Always Be Popular
If you are not the kind to redecorate or renovate frequently, then you should use a design that will always be timeless. One may think that this involves straight lines and minimalist touches, but that's not the case. It's nature.
Due to our constant city agitation, nature will always be something that we crave. Through association, all-natural materials will be just as solicited. If you want your home to remain timeless, neon plastics and crazy colours are not exactly the trend that you should follow.
Instead, invest in high-quality materials of natural origin. This can help make everything feel warmer and cosier, elevating the room. Moreover, objects made from natural materials are often hand-crafted, making them unique. It's the secret to achieving an authentic look that very few homes have.
Wood and stone are the more obvious choices, but there are other options as well. You can easily mix bamboo, wool, leather, clay, or marble to get a natural yet luxurious design.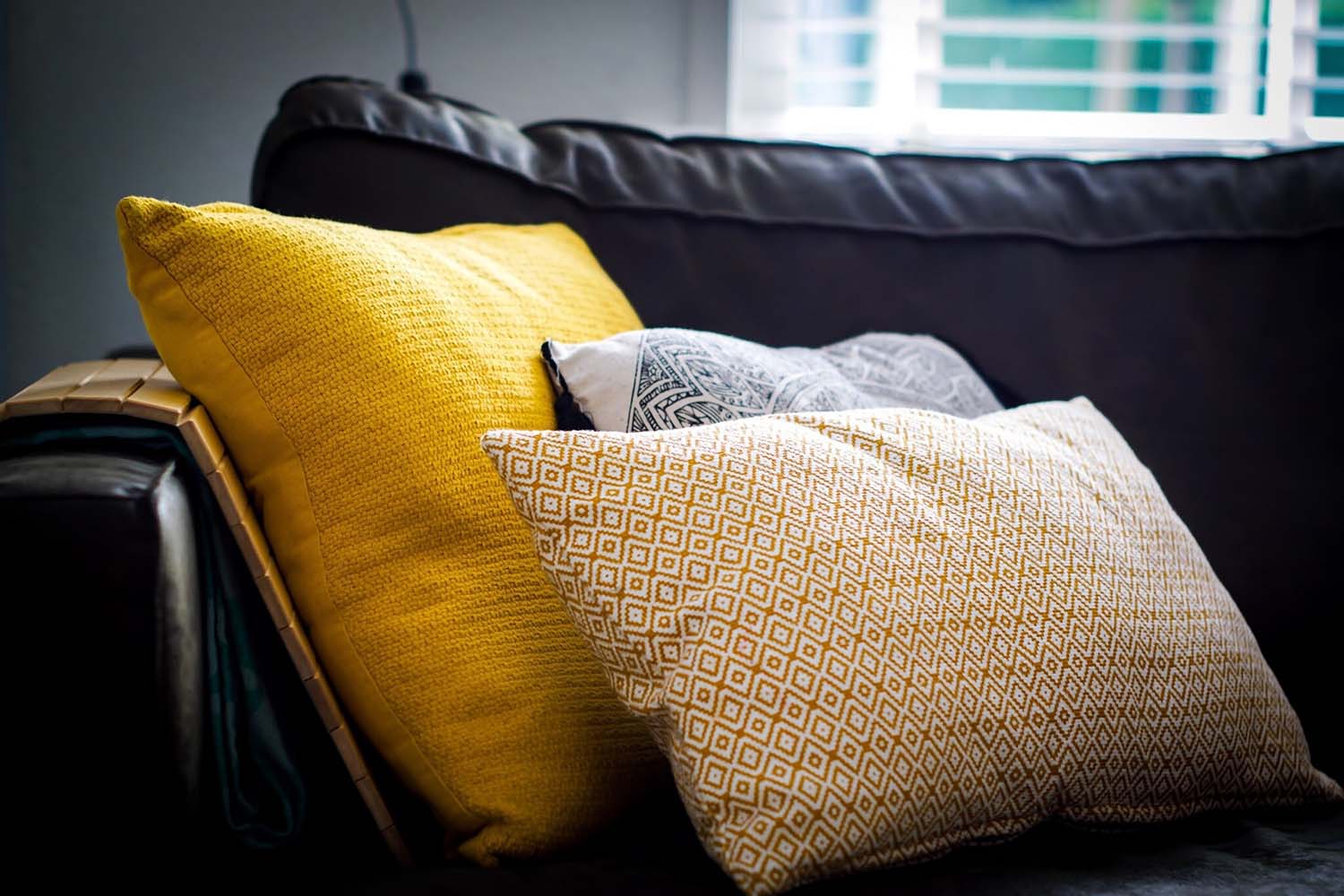 Odd Numbers Create a Balance
When you are putting together your interior design, you might think that even numbers are the ones that create balance. The truth is quite the opposite. Here is a secret: you can get an even better-streamlined effect if you go for odd numbers rather than even numbers.
Our eyes are biologically conditioned to stop at two items. When we see the third item, our eyes begin to roam, putting everything together. That item becomes the "link" that balances everything. It will create an appeal that two objects may not be able to achieve. They are more memorable and, believe it or not, create a sense of symmetry and composition.
This can be done with any type of arrangement. It can be a set of pictures on the walls, the pillows on your couch, or even the lights that you choose for the room. The rule of three gives your home a designer feel that looks expensive and much more satisfactory.
The Most Important Of All Interior Design Secrets? Follow Your Gut
Although it's possible to learn many of the most important elements of interior design (and if you're interested, this is certainly something you should consider doing, either through a specific course or by reading as much as you can about it), a lot of the time it's about trusting your instincts and following your gut.
It's where you find the true interior design secrets. This can come as something of a surprise. But remember, the main requirement of any kind of design is that the person who has to live with it loves it.
Is there anything about your design that you don't like? Or that you have to justify being there? That you have to talk yourself into liking? Then it may be that it actually has no place in your home.
Even if you don't think anyone else will enjoy your designs, if you love your ideas and you want to include this, that, or the other, then do it. If it makes you happy, you've fulfilled your design duties and your home will reflect your tastes and personality.
Interior design is a complicated subject. But the key to remember is that it is always possible. Even in the most uninspiring rooms there will be something you can do to make it beautiful and this is why it's so exciting.