The artisanal traditions of the American Midwest are among the influences on Freehand's second hotel, located in Chicago's vibrant River North neighbourhood. Quilting circles and sewing bees have inspired the fabric creations, made by local artists, that hang from the walls and cover the floors throughout this Roman and Williams-designed hotel.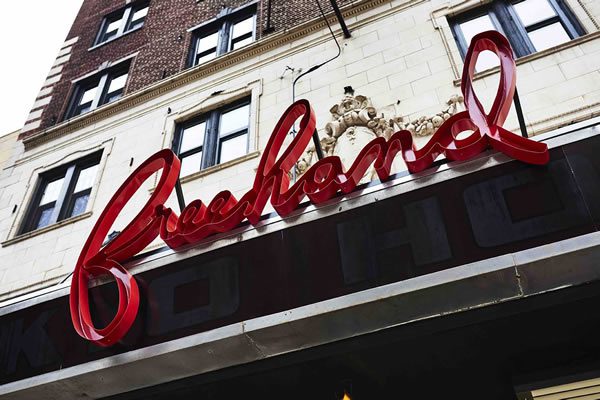 Further regional themes are evident in the deep blue bathroom tiles, representing Lake Michigan, and in the use of the rich mahogany-like sapele wood for the bed frames. The fabric of the building itself is also an important part of Freehand Chicago's design package. The premises, which has a history stretching back to 1927, retains the echoes of past inhabitants on its characterful façade, while inside period architectural features have been restored to their former glory.
Freehand Chicago has 336 beds spread across 217 rooms; as with the hotel's Miami forerunner, the inclusion of hostel-style bunk dorms alongside traditional hotel accommodation (and a staggering penthouse) reinforces the young brand's commitment to affordable quality. Another welcome carry-over from the Florida outpost is the Broken Shaker cocktail bar. The Miami original was named one of the world's top 50 bars in 2014, so you can expect great things from the mixologists at this cosier cousin. Freehand Chicago is also home to a branch of Nicaraguan food and drink hub Café Integral, nestled in the hotel lobby.