For good reason, the lighting designer is often an interiors project's unsung hero. The deft touch of those who know a thing or two about creating and/or enhancing mood, is often the touch that defines a project as having a wow factor that can stop you dead in your tracks. Arriving in Sydney in 2003, along with a portfolio that included the lighting of superstar restaurants like Nobu and Yauatcha, designer Mark Elliott is one gifted with such touch – someone who can make or break an entire project with their understanding for space, mood and atmosphere.
As design director of PointOfView, Elliott is accompanied by practice manger Bernie Tan-Hayes – a lighting designer with 12 years of theatre and opera lighting design behind him, the lighting of significant productions clearly having an emotive impact on the projects of the design team.
In a bid to find out more about the backgrounds and practices of these designers that really hold the key to a projects overall impact, yet are seldom personally celebrated, we catch up with Mark and Bernie for a quick chat – and profile a selection of their most inspired projects…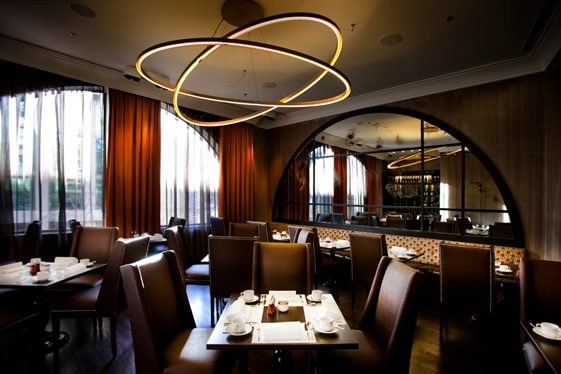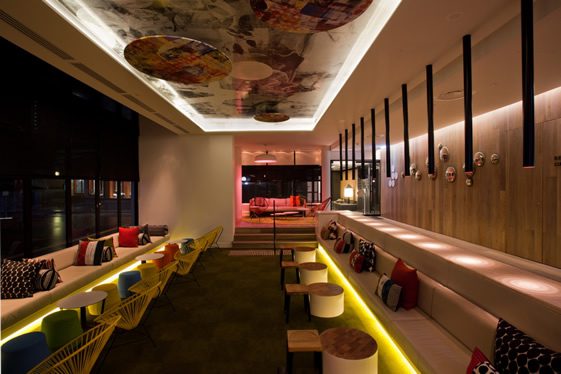 "Theatrical backgrounds" are proclaimed of PointOfView staff on your website – can you tell us a little more, and how it affects your commercial works?
Mark Elliott: Theatre lighting is focussed purely on light effects, products are not seen, the fixtures are up in the gods so it's light in its purest form that is the consideration of a theatrical lighting designer. Having this unencumbered view on light is essential in the way we work, we concentrate on the lighting effect and how light reacts to materials and texture, the products (fixtures) are simply a tool to create the desired picture.
Bernie Tan-Hayes: Theatre is about story telling, and so is theatre lighting. A theatrical lighting designer guides people through a story showing them where to look and how to feel through the use of focus, contrast, colour and brightness. Whilst commercial lighting has many functional requirements, creativity in such spaces is too easily traded for the common misconceptions of average luminance and lux levels.
Whilst commercial spaces would not function entirely if they were dramatically lit, the diverse backgrounds of our staff, including theatre, pushes us to strive for moments or pockets of drama throughout. We believe the respite this provides from an "averagely lit" space is important for productivity and creativity.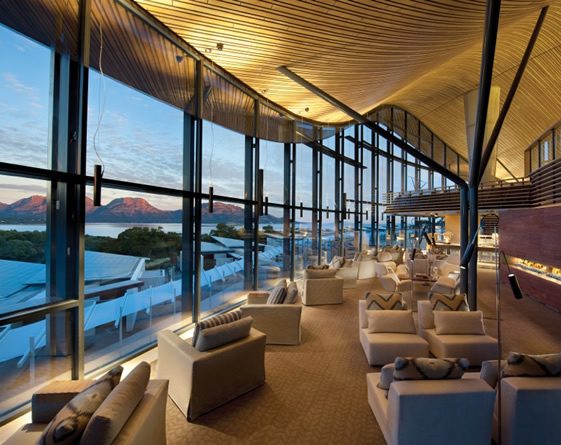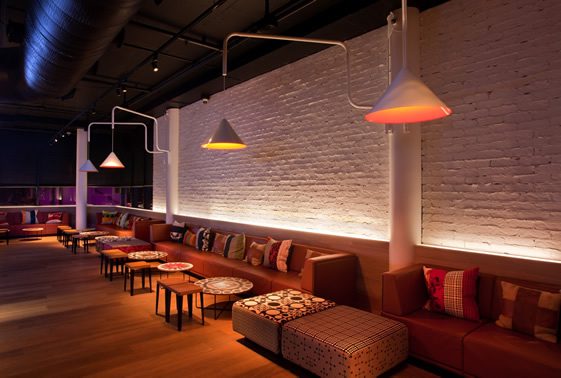 You have offices in Melbourne and Sydney, and your projects seem to take you not just around Australia but to the further reaches of the world. How do you feel location effects creativity?
M.E: Working interstate in Australia doesn't really effect how we work, it's much more relevant when we work internationally. Apart from the design perspective the cultural considerations are critical, colours and expected brightness in spaces can be very different and have different meaning in different cultures. For example, restaurants in the east are traditionally bright and evenly lit. This would be associated with a low-end dining experience in the West, where we strive for ambience, light and shade.
Working outside of Australia the quality of design increases; not to say there aren't excellent designers and architects here, but overseas they are offered more freedom and opportunity to innovate. International clients, or clients looking to the international market (in general) expect more ground-breaking design and something that stands apart, because their markets are typically saturated with competition. This makes those projects much more challenging for us and more fun! In any creative industry, the harder you are pushed, the better the outcome.
B.T-H: Australia is a country of immense natural beauty, this extends to its many and varied states of natural light. Coming from theatre I find great inspiration in nature and also the representation of it in art. I find being surrounded by nature pushes me to create similar beauty, contrast and change in interiors spaces.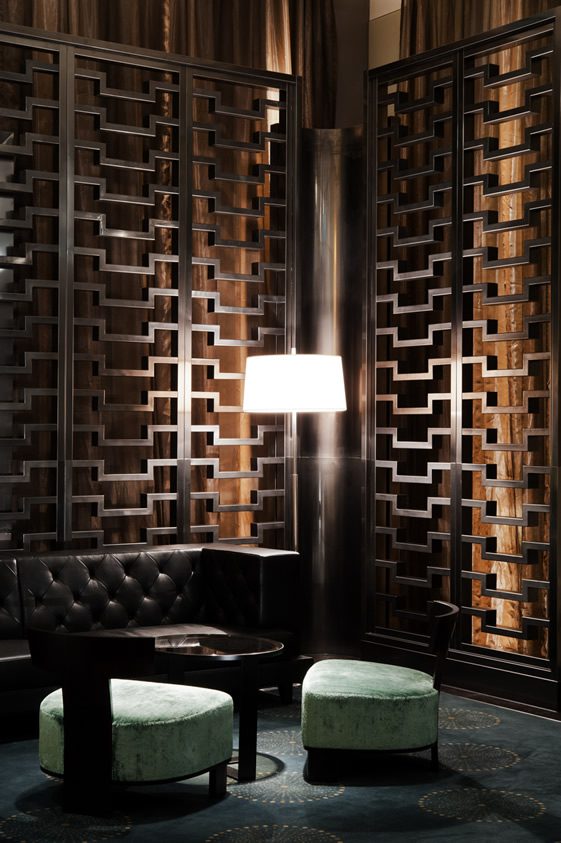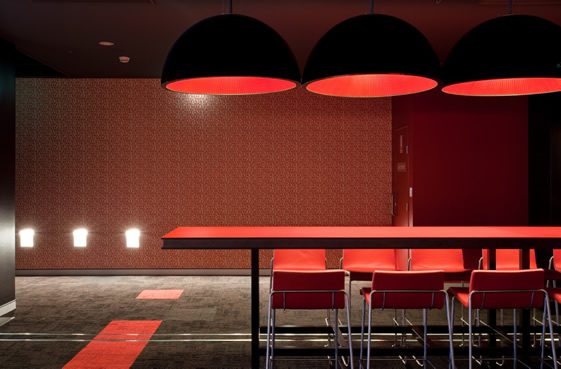 Do you see yourself more as an electrical engineer, or a designer?
M.E: Designer without a doubt! We work hard to differentiate what we do as designers from that of the work of an engineer, none of our staff members are engineers. Our focus is on aesthetics and perception of light within a space; it demands a more delicate approach and consideration of the whole environment, materials colours textures, surrounding areas and the journey through a space; this can only be achieved through close collaboration with the interior designer or architect so we have to speak the same language as them, visual dialogue is essential to conveying the idea.
An engineer provides a practical solution that can be generated through calculation software which cannot take into account the human experience of a space. I call it paint by numbers. In some spaces this is fine, factories, standard work spaces etc, but if something more is required you need to start with design and not numbers.
B.T-H: My mentor and friend, Nick Schlieper, said to me at our first meeting "the most important word in the term "Lighting Design" is DESIGN not Lighting". I have prescribed to this ever since. First and foremost we are designers and always will be.
You've got a wide array of types of clients – do you find some accept your concepts easier than others?
M.E: Hospitality clients understand the value of good lighting; it has a huge impact on their revenue. A poorly lit restaurant, no matter how good the food, will turn away patrons. Our clients come to us because they want good advice and an intelligent solution that will be functional but non standard. This is why we often develop a lot of custom luminaires, so each design is different from those before it.
B.T-H: Light, for most people, is ineffable. It affects everyone and on some level everyone knows when it's bad or good. However it stretches most peoples imagination to picture how a lighting scheme or effect will feel without actually seeing it. For this reason we do a lot of hand sketching and mock up's. We find it helps all of our clients get beyond the practicalities of lighting and into the effect and feel of it.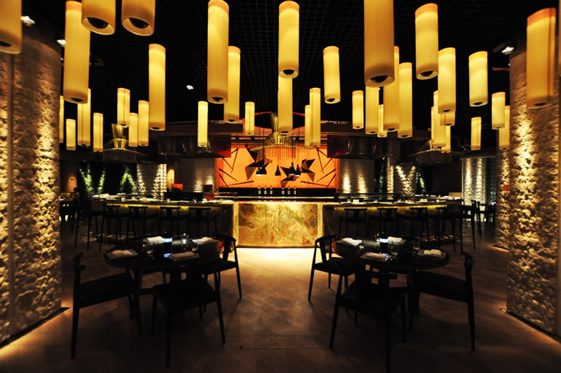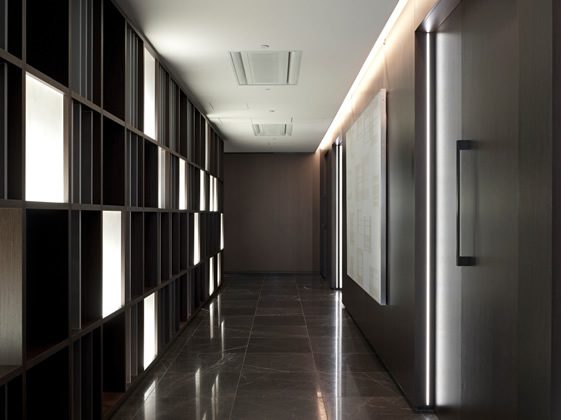 If you could send one iconic design to another planet to show off our exploits in creativity, what would it be?
M.E: Despite the fact the external lighting could be a lot better, the Guggenheim in Bilbao is still an amazing construction.
B.T-H: Basilica of St Peter.
If you could live in one place, time, or cultural movement; what would that be?
M.E: I focus on where I am and where I am going, the now is exciting, pushing forward with technology and architectural design. I try not to look back, we can learn from the passed but we should never copy it, everything is a twist. Being in the now enables you to look back across all ages and use the creative mixing pot to make something new.
B.T-H: New York City, Late '50s Early '60s, Andy Warhol's Studio.
Any forthcoming projects you'd care to share with us?
M.E: The Four Seasons in New Delhi, Sydney Town Hall, both exciting projects for different reason. On Four Seasons, we are working with one of the worlds leading brands and, in my opinion, the worlds best hospitality designers, Yabu Pushelburg. The client is well travelled and expects excellence, which provides the drive needed by a project of this sort, he is also accepting of ideas and not afraid to challenge the norm. Sydney Town Hall is an iconic heritage building which hasn't been illuminated for years, and we hope our scheme will bring this gem back to life!
B.T-H: I'm looking forward to the Hotel Windsor Redevelopment; an iconic Melbourne hotel with some of the worlds best Architects and designers on board. More to come!