The concept of home décor is ever-evolving, with each year bringing in new interior design options and trends that can be used to transform existing spaces. From the multitude of design styles available, there is something out there for everyone based on their personal taste. However, despite the diversity in décor options, one thing remains constant and that is the eternal lure toward luxury.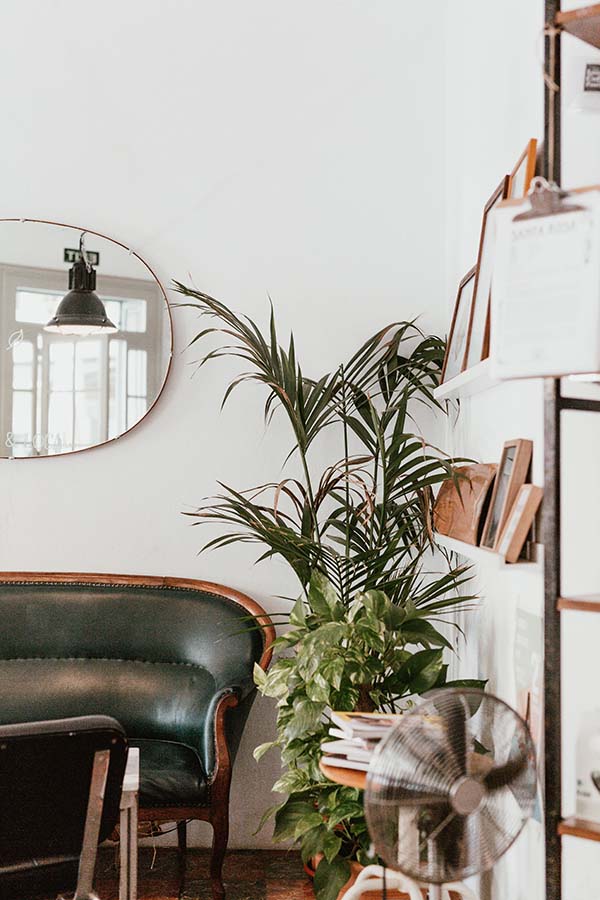 The word itself suggests opulence and grandeur, but when it comes to interior design, there can be several ways to create luxurious spaces based upon one's perception of it. To some, it could mean charm, beauty, and singularity; while to others it could simply translate into convenience and flexibility in design. Based on your personal definition, there are ample ways of incorporating luxury into your interior scheme.
Here are some ways to stir up a feeling of luxury in your homes while creating a sophisticated-yet-lavish ambiance.
Opt for Neutral Paint Options: When it comes to designing a room, the most crucial step in getting it just right is the colour selection. A neutral palette can help keep things clean, crisp and classy. The use of light colours makes spaces look minimalistic and more visually appealing. A colour that fits the bill is Farrow & Ball's Pointing, which can add the perfect touch of elegance to your house walls.
In contrast, when it comes to fixtures and furnishings, in recent years, rose gold has been trending as a popular favourite. However, we now see a shift toward gold and copper shades. Combining rich-coloured articles against a warm, neutral background can be truly transformative for a space.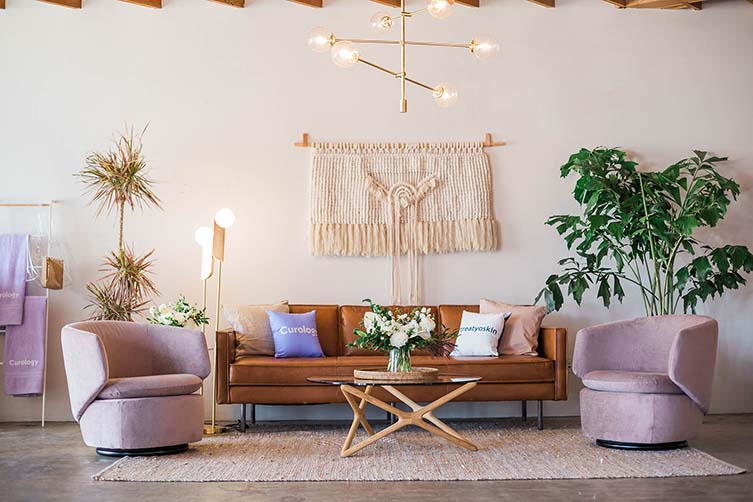 Incorporate Elegant Furnishings: What can instantly transform the look of a room is furniture. The right combination of design and fabric can make any dull space appear visually glamorous. Therefore, in order to uplift your home's aesthetic, it is vitally important to select the right furnishings for it. Looking at current trends, we can see that solid pastels are the preferred norm. Using such fabrics on modern designs can help add that extra touch of luxe that your living room needs to go from drab to effortlessly chic.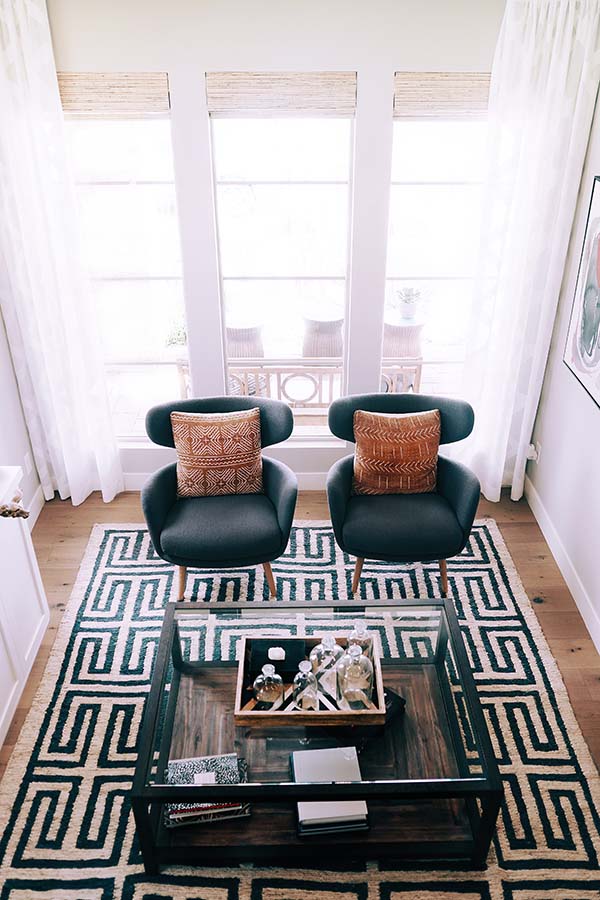 Currently, velvet is enjoying a renaissance in popularity within the world of interior design. Long gone are the days when this fabric was viewed as antique or old-fashioned, as today it stands synonymous with comfort and luxury. Whether you opt for a splash of colour or keep it monochrome, a plush sofa such as the Boutwell will be a timeless addition to your space.
Place Rugs for Depth: When it comes to home decor, rugs really are a room's best friend. Whether to simply ground your furniture or to add texture to spaces, they are the perfect way to tie all the pieces together. They are extremely versatile decorative pieces that offer a little more than visual appeal since they can also help to delineate spaces from each other. Since rugs essentially lay the foundation for the entire room, we suggest that you incorporate designs that complement the existing space. When it comes to its shape, rectangular is what comes easily to our minds, however, there are plenty of options out there to play around with.
A tip would be to use area rugs that allow more furniture to rest on top of them. The larger the rug, the more elegant the look. You can also opt to accent the colours of the room by adding a rug after the furniture is in place. Using modern rugs with contemporary designs can spruce things up for a more exciting and fresh look.
Embellish with Accessories: Once the canvas has been prepared, the final touches can be added to your interior masterpiece through the use of plush designer pieces. Accessorising a space is essentially mastering the art of distraction; for even if you own a smaller space, you can instantly enhance aesthetics by using the right decorative material.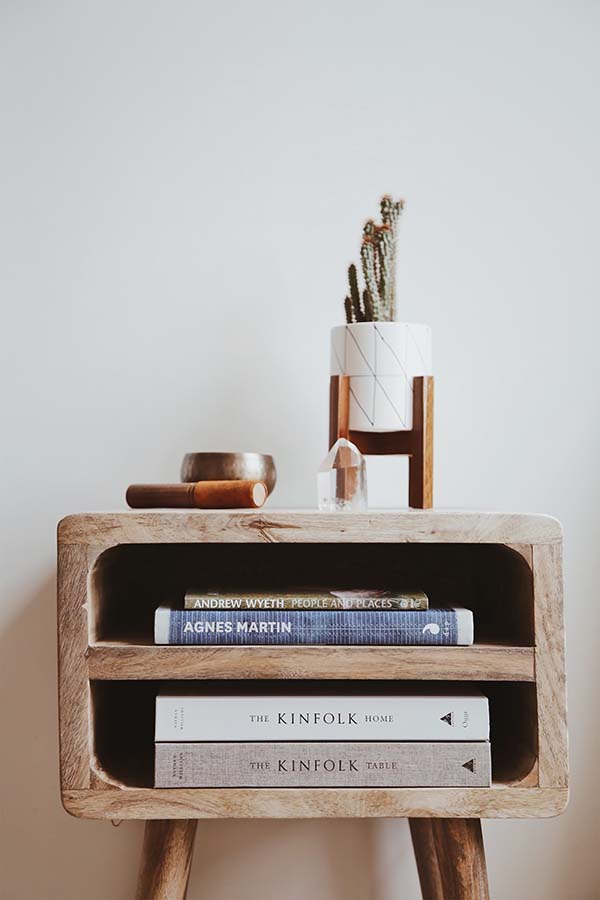 Try placing the Seville Bouclé Throw by L'Objet on your living room sofa for an instantly cozy yet sophisticated aura. From unique artwork to the right upholstery, using carefully selected accessories alone can completely refine the look of a room to one that boasts of luxury.
Once the right material has been selected, it is equally important that your style and position it in a manner that is pleasing to the eye. To make any room look more elegant, it is important to have things placed neatly on the surface. Special emphasis should be given to spaces such as coffee tables, mantles, and bookshelves. Looking specifically at bookshelves, books should be stacked vertically and horizontally along with other accessories such as small decorative objects and picture frames.
For coffee tables, objects of different shapes but complementing designs can be placed below sight level. As for mantels, a balanced display can be created keeping symmetry in mind. Although seemingly minor, these adjustments can really bring the entire room together.
Design trends may come and go, but the penchant for luxurious interiors is here to stay. No matter what fads exist today, we will always feel inclined towards spaces infused with luxury; spaces that make us feel pampered and taken care of. Despite the diversity in the aspects of luxury design, there is something there for everyone. No matter what your personal style, there will always be a luxury option for you.