In these days of out-of-town retail parks and internet shopping, it's getting ever more difficult to carve out a successful niche on the high street as an independent trader — so hats of to Haringey Council for giving their local businesses a much-needed shot in the arm with this decorative initiative.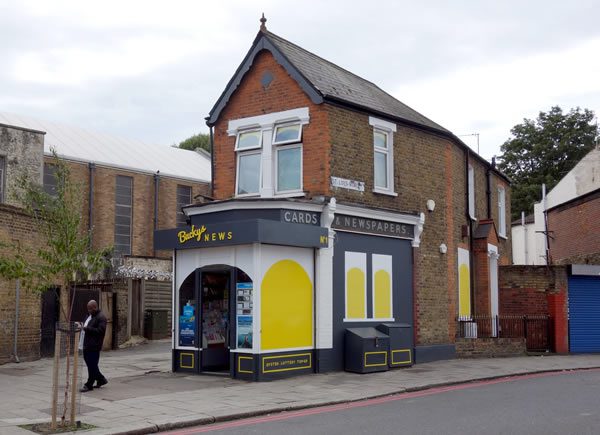 The Tottenham Shopfront Improvement Project enlisted the help of Alicja Borkowska and Iris Papadatou, aka YOU&ME Architecture, to work with the shop owners and come up with eye-catching new designs to grab the attention of passers-by, while at the same time making the area a more attractive environment.
Twenty-five shops on Tottenham High Road and West Green Road got involved in the scheme. Designs were a collaborations which took into account the nature of the businesses and the heritage of the area. The new façade for Bucky's News, for example, incorporates a Victorian bay window motif into the new-look shopfront, while Kejetia's displays a graphical version of the store's products and Mikuly's has had a more abstract makeover. All of these creative Shop Front Design solutions gave the area an extra sense of vibrancy.