Located on picturesque Sullivan's Island——a mere 30 minute drive from South Carolina's largest city, Charleston——seafood restaurant, The Longboard, opens its second outpost in tropical style.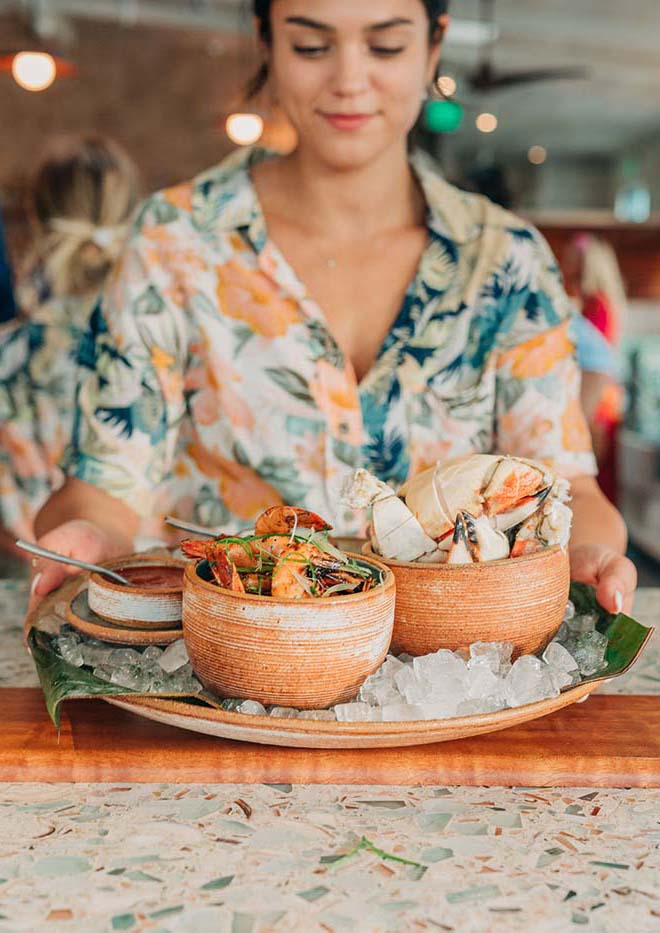 At Longboard Sullivan's, local practices Cortney Bishop Design and Beau Clowney Architects have created an island-inspired space for diners to delight on dishes as beautiful as the surrounds. Think grill and chill shrimp, raw and grilled oysters and ceviches, as well as sharing plates including pork belly with pineapple, tamarind, and poblano, or croquettes made from local white fish, with coconut, green curry and aioli.
Two years in the making, the renovation at The Longboard is a stunning one; the Charleston-based firms transforming what was a former pizza joint into a laidback tropical eatery intentionally designed to fit into its surrounding. The sophomore Longboard oozes just the right blend of island style and traditional Sullivan's Island architectural charm.
Complementing the menu, which owners Clint Gaskins and chef Will Fincher have chosen to base around fresh fare and coastal flavours, the indoor-outdoor restaurant has a relaxed ambience and coastal-hip vibes. Bleached shiplap walls and painted white beams over the main dining room give the space a bungalow-like feel, whilst outdoors, a secluded front porch shaded by hinged shutters offer privacy and shade.
Bringing Caribbean influences to South Carolina whilst respecting the affluent island's typical charm, The Longboard Sullivan's is quite the stunner.