Whether it be brunch, happy hour, or a dinner reservation that sees you heading to Nashville's Henrietta Red, the restaurant and bar's airy and welcoming 4,500-square-foot space is sure to see you heading back time and time again.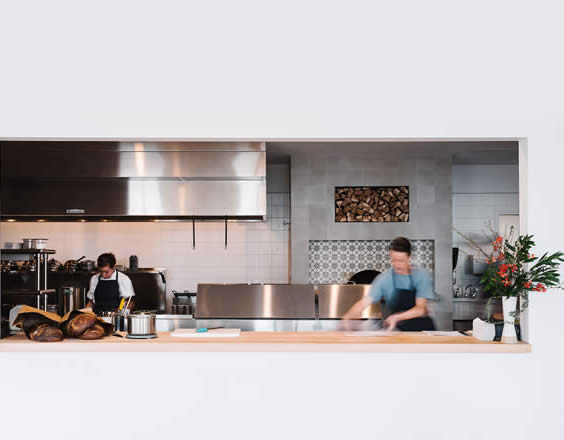 In the heart of the city's Germantown, surrounded by restored Victorian buildings and Southern charm, the American restaurant offers contemporary seasonal cooking, and a gregarious bar stocked with natural wines and craft cocktails. And oysters. A subtle coastal influence shines through the decor at Henrietta Red, a nod to co-owner and chef Julia Sullivan's grandmother (Henrietta), who hailed from a small town on South Carolina's Intercoastal Waterway.
Seating 70 with communal tables to further its casual ambience, guests here will enjoy veg-forward cuisine in a friendly local environment. "I'm thrilled to be back in my hometown and have the opportunity to share so much of my heart with Nashville," says Sullivan. "The food, décor, and ambience all comes from a genuine desire to create a lovely neighbourhood space for people to enjoy. I love the idea of cooking seasonal, vegetable-driven food that is bright and satisfying, and then gathering all of my friends around a table for a simple, delicious meal. That is how Henrietta Red will feel."
An ode to Sullivan's past — Henrietta's husband Edgar was a beloved redhead — the fresh and simple offering at this Germantown restaurant represents the unfussy attitude of that bygone era. Full of heart and honouring its ingredients via a seasonal approach, Henrietta Red lets the good ol' days roll.