In collaboration with William Lander (of Quality Chop House, Portland, and Clipstone) and Chris Gillard (formerly at St John for 15 years), Rondo is a neighbourhood style restaurant and wine bar just opened at The Hoxton, Holborn as part of a redesign of the ground floor; the inviting space designed by Ennismore Design Studio, and set to be the area's latest hotspot.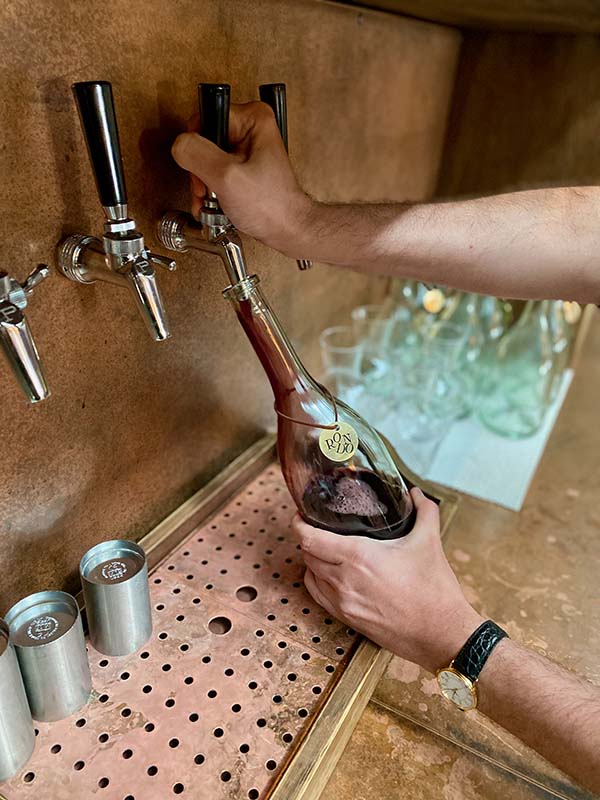 Overseeing the concept and creating a wine list that shuns safer options, William Lander's selection includes gutsy and interesting rustic tipples from some of Europe's most exciting winemakers. The main list is made up of some 40 wines divided into Summer Juice, smashable, but not simple, light wines for drinking in the sun; Continental Wine Bar, slightly more cerebral stuff from some of Will's favourite winemakers across Europe; and the more obvious Food-Friendly, those which have been specifically designed to match the bold, punchy flavours on Gillard's menu.
In the kitchen, Chris makes the most of seasonal produce, offering everything from a stellar snack selection—that includes pork and duck rillettes; roast bone marrow and parsley salad toastie; Welsh rarebit; and aubergine tempura with harissa—to pared-back, punchy dishes such as a summer salad of heritage tomatoes, carrots, and radish; or crispy pig's cheek, roast shallots and watercress; braised Swaledale lamb, aubergine, pickled raisins and mint; and whole baked lemon sole, capers, croutons and brown butter. How's that lot for a mouthwatering welcome to the London restaurant scene?
Passionate about using 'unsung heroes', Chris works closely with independent suppliers such as Ben's Fish in Mersea Island and Swaledale Foods in Yorkshire; the meat and fish itself cooked simply, often upon a charcoal grill, allowing the suppliers' produce to shine in all of its resplendent simplicity.
Located alongside the lobby on the ground floor of Holborn's outpost of The Hoxton, Rondo boasts a fresh new aesthetic with artwork, warm terracotta floor tiles, cotton light shades, complementing banquette seating, classic wooden bistro tables and chairs, and a handful of stools which are located at the wine wall; Rondo's centrepiece, with bottles stacked high on wooden shelves, and chrome taps which dispense the restaurant's house wines from kegs. Sure to cause somewhat of a scrum when virus distancing allows, the experienced duo's impressive new restaurant confirms The Hox's ability to draw in top talent. A surefire winner for Holborn and beyond.