Located on a laneway in the heart of Taipei City, Kimpton Da An manages to straddle the lines between secluded and approachable, the hotel—bordering the historic ZhongShan and DaTong districts and the affluent Xinyi neighbourhood—being the perfect getaway for those who desire cityscapes yet crave serenity.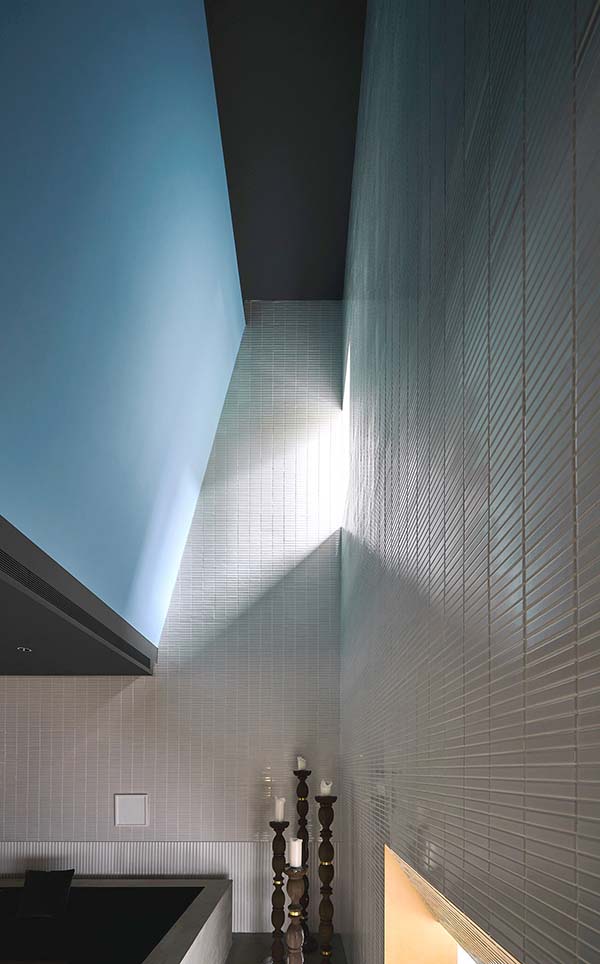 Designers Neri&Hu sought inspiration from Taipei's everyday, from the rich alleyways to the layers of architectural façades and the leisurely attitude of its inhabitants, stating: "it was important for us to bring the old Taipei and its vibrancy to the new and modern Xinyi". The duo's first hotel project in Taiwan, Kimpton Da An features 129 guest rooms, each representing the individual experience of the sanctuary concept and boasting the designers' custom-made furniture, natural materials and a warming colour palette.
Stepping into the lobby from the streets of Taipei, guests will encounter a carved mass that allows the natural light inside for a Turrellesque play with light and shadow. A sculpted high/low ceiling offers different spatial experiences; whilst a garden with lush greenery and water feature whisk guests to a state of mind a million miles away.
James Sharman's The Tavernist serves unpretentious and unpredictable dishes, the chef—who has worked at NOMA and Tom Aikens—delivering a true representation of the hotel's surrounding working with local farmers and food producers to bring the best flavours of Taiwan to life.
Offering sophisticated design with a nostalgic nod to the area's heritage paired with layers of local artisanal craft, Kimpton Da An will satisfy the desires of both travellers and locals seeking solitude and style.