Kimpton Hotels & Restaurants have dived headfirst into the Dutch hospitality scene with their wholly impressive Kimpton De Witt; the first hotel in Europe for the luxury boutique brand. Located in the heart of Amsterdam, steps from Centraal Station, the renovation of three original buildings from the Dutch Golden Age merge Kimpton's bold design and local heritage.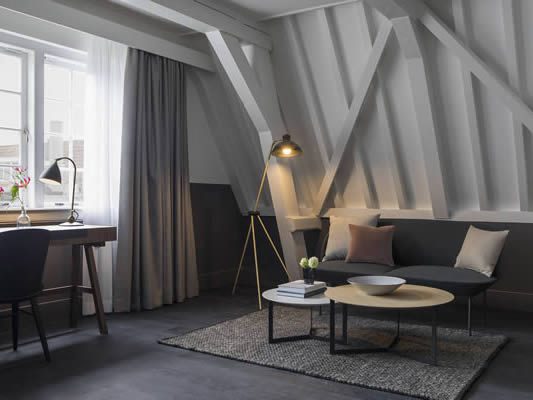 With 274 guest rooms and nine suites (plenty with private terraces), Dutch design is prevalent throughout at Kimpton De Witt — be it via the art that hangs on its bedroom walls, custom-made furniture, or complimentary VanMoof bikes; ideal for zipping around the city. Design goodies are available in the hotel's pop-up shop, too, where the naffness of the traditional hotel shop has been eschewed in favour of keeping that contemporary spirit alive.
A three-storey 'Little House' dates back to 1600s — once the childhood home of Dutch playwright P.C. Hooft, it is now located within the property and available for private residential experiences; remaining true to Kimpton's spirited edge, a 'living wall' of florals and botanicals trail the lobby area making for an extra dramatic entrance.
Social interaction is encouraged here, the team inviting guests to partake in a tipple or two during social hour, whilst in-house bar and restaurant Wyers is a stylish and relaxed environment to devour American comfort food with a Dutch twist; think Reuben sandwich and kimchi bacon hot dog. Keen to continue the social hour? Head to the House Bar, a late night spot to sip experimental cocktails, gins and wines in the building's most historic corner.