René Redzepi's calmly elegant, picture-perfect reinterpretation of Nordic cuisine has seen him widely regarded as international gastronomy's leading creative force. His restaurant, Noma, has been named the world's best for the last two years. It's an oasis of calm, refinement and beauty. This is not the theatre of The Fat Duck, or the sheer experimentalism of elBulli – Noma's thing is ingredients, purity and creating dishes that could be displayed in art galleries. Its kitchen too, is a place of calm; Redzepi is no Ramsay.
So, when GXN – the innovation unit of Copenhagen architects 3XN – where invited to design an experimental food lab for the Danish restaurant; you can probably imagine that it wasn't all whistles and bells.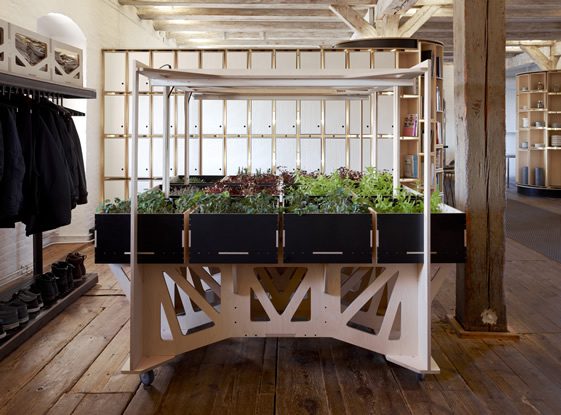 Relentless foragers, the Noma team scour their local area to create dishes like poached deer served with foraged ramsons, pickled juniper berries, beet leaves, snails, chanterelles, fiddlehead ferns and a woodruff sauce – having an intuitive, organised and serene space in which to try out these taste combinations was essential. And, it seems the local designers have delivered, emphatically.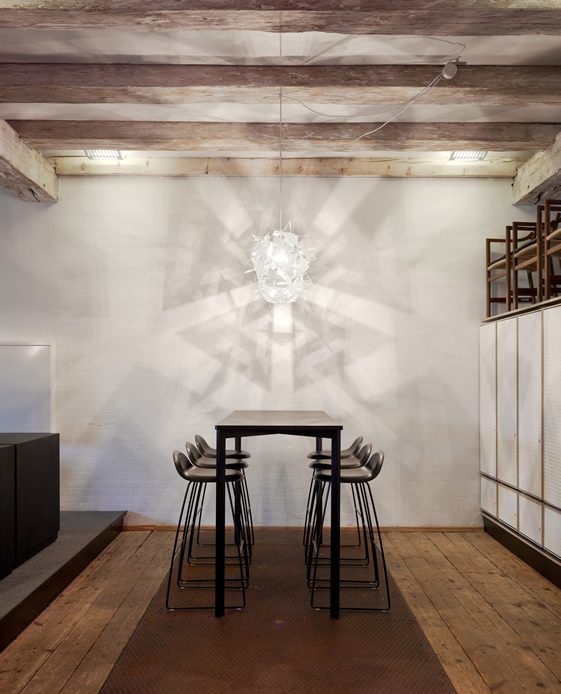 Situated in the same beautiful – but highly protected – warehouse as the restaurant, Noma's FoodLab had to be constructed without placing even a single nail into the walls or floors – instead, GXN designed four central multi-functional storage units; each comprising over 500 individually formed wooden cubes.
Soft lighting, delicate hues, and an emphasis on space – it's the antithesis of all that shouty, sweary Hell's Kitchen malarkey, and exactly the sort of place you'd imagine those exquisitely ethereal dishes are made.