Brooklyn-based mixed-media artists Adam Frezza and Terri Chiao (occasionally aka CHIAOZZA) are all about play; creating crafted joyful sculptures, installations, collages and paintings … I love how the duo have made it their mission to create fun, organic and connective objects. With a vibrant colour palette and a sense of the surreal, there's a sense of extraordinary to their work — inspired by the wild, the unknown, and colourful surfaces, they've spent the last three years exhibiting in various solo and group shows around the States.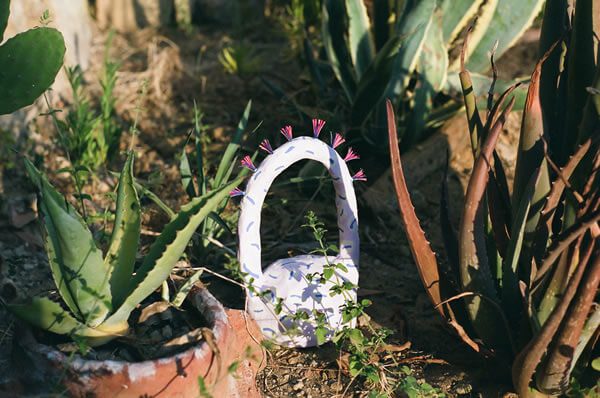 Frezza and Chiao have presented papier-mâché sculpture islands; crossed the boundaries of furniture design and art; and created a small greenhouse populated with handmade flora that sits alongside the real stuff.
Their creations could hail from the deepest oceans, the darkest of space, or the most stifling jungles, yet lend themselves to the real world harmoniously and elegantly. Often otherworldly, their creations can be translated in somewhat grotesque or troubling ways … yet their work is inviting, good-humoured, childlike. I caught up with Adam and Terri after a trip to Taiwan, to find out what their creations are all about and how their home and work balance allow for a harmonious artistic milieu…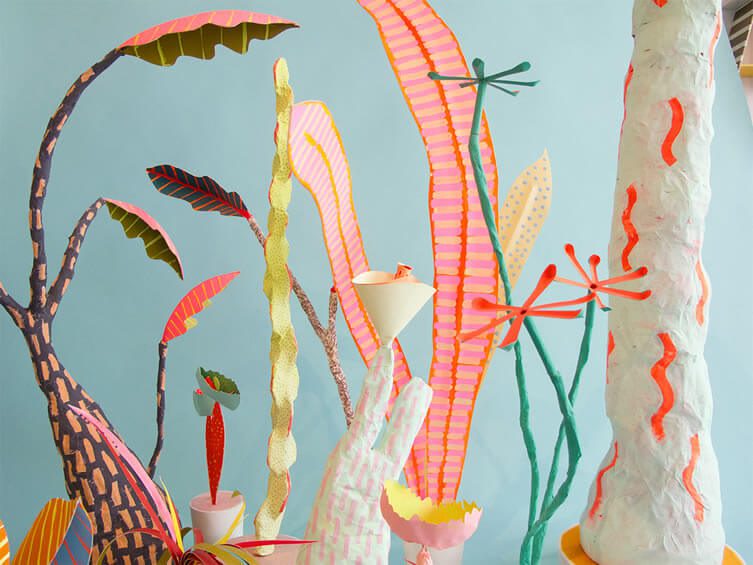 How did you first meet, and how did that lead to you becoming CHIAOZZA?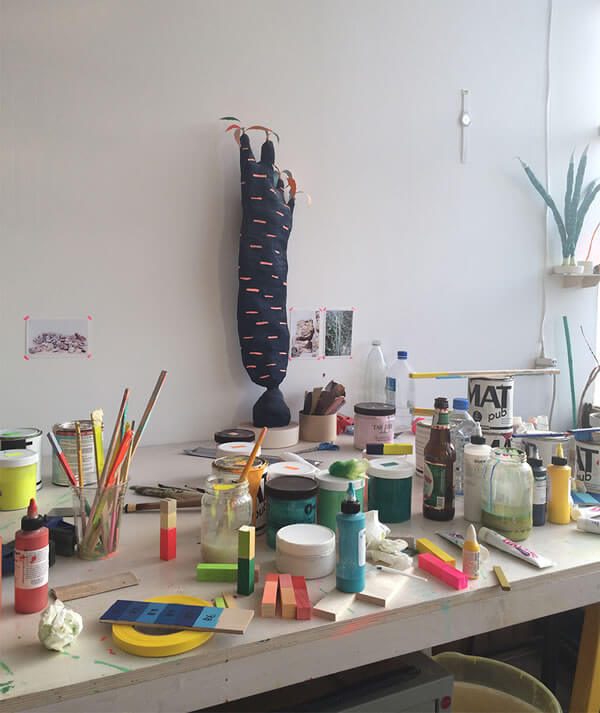 A&T: We met at a karaoke bar in Chinatown, 2011. We first became romantically involved, and slowly realised that we loved working together on creative pursuits. Our first creative projects involved cooking — one day we took our cooking experiments a step further when we decided to roll block-printing ink on our pancakes and make Pancake Prints. From there we've continued to carry this spirit of play through all our work; whether that medium is sculpture, painting, photography, drawing, printmaking …
The name CHIAOZZA was invented initially to separate some of our design projects from our art projects. Over time, we've realised it's not so easy to make this distinction in our work, so it's come to be a name we use interchangeably with our own names — it's now officially the name of our business.
You seem to be inspired by the wild and by microorganisms …
A&T: When we make our work, we are very aware of the fact that everything we make is connected in some way to the world we live in, while at the same time also being a figment of our own creation. In this way, everything imaginary is real, and everything real is imagined. Our work addresses this without trying to draw a distinction between the two.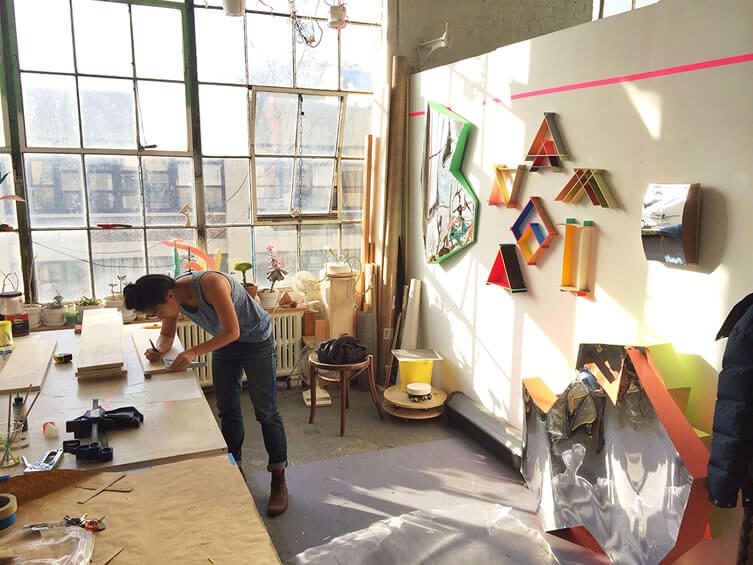 Shape, form and structure feature heavily in your work, what are your favourite 'real world' structures?
T: Some of my favourite structures are trees whose branches create an architectural space or shelter beneath them. A very formative experience I had when I was a child was walking into the coverage of a magnolia tree, and realising that the entire space beneath it was like a cave of leaves and that, if I wanted to, I could live under there and be sheltered and comfortable.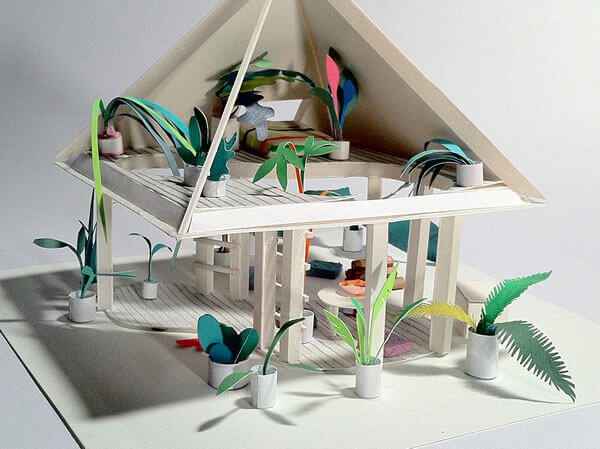 As far as shapes go, I'm drawn to ambiguous shapes that could be plant, animal, rock, or landscape. Recently we were in Taiwan and found a beach that was covered in washed up coral. Walking on the beach sounded like walking on tiny bones, there were so many. Every single shape was extraordinary. Coral is an interesting example because it really is all of these things — it looks like a plant, it is part of the animal kingdom, it is hard like a rock, and it creates habitats for other animals.
A: I love glue. I love exterior flat house paint. I love colourful plastic-dipped hardware. I go through phases of obsession with certain utilitarian tools, and really enjoy questioning the function of these things. For a while it was traffic cones, or the caps to saline solution bottles, or the pipes and nozzles that come out of buildings at curious angles. I am forever mesmerised by the idea of substance: physically, metaphorically, conceptually. Our endless pursuit of manipulating substance I find fascinating, and it gives me constant permission to experiment and play with the substance and tools around me.
Your Miami Collection appears very different to a lot of the papier-mâché sculptures. Shape is the link, colour as important; how do you decide on which execution is best and when?
A&T: We like to work in a project-based way, where each new undertaking is free to grow as it needs to. The paper plants and the wooden wall hangings are two distinct projects. Each has its own language. We don't deliberately try to connect them, though we can see how there are shared qualities like color palette, matte finish, and playfulness. Inevitably everything we develop is connected by nature of being made by us, our materials, our particular sensibilities and skills, and our hands.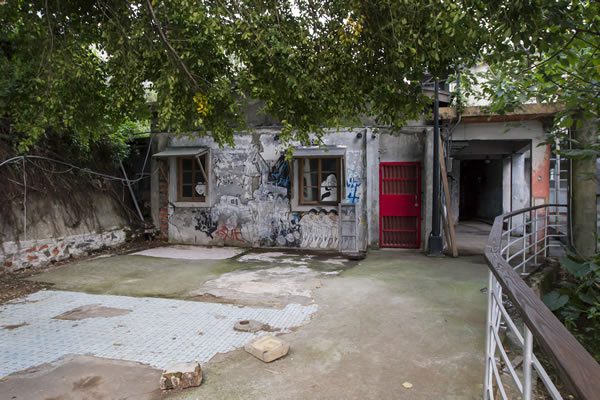 You've just been in Taiwan … work or pleasure?
T: We were in Taiwan in January to attend my brother's wedding. My parents are from Taiwan, so it's also a family trip. I still have many relatives there and it's been a great opportunity to reconnect with this side of my family, while also taking the time to explore the country and get inspired for our work too.
A: We stayed at a wonderful artist village in Taipei called Treasure Hill. It was fantastic to be immersed within Taiwan culture, and for a short time be a part of it. I think our visit there will echo in our memories for a long time. (We're already looking forward to future visits.) Any artist travelling to Taiwan should look up this residency.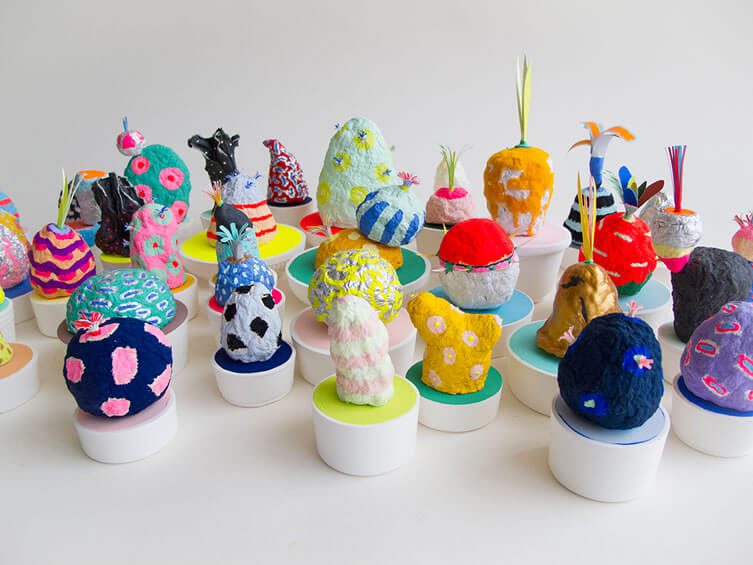 Tell me about the art community in Brooklyn? Who would you recommend we checked out, and who is making you say out aloud: "That's amazing!"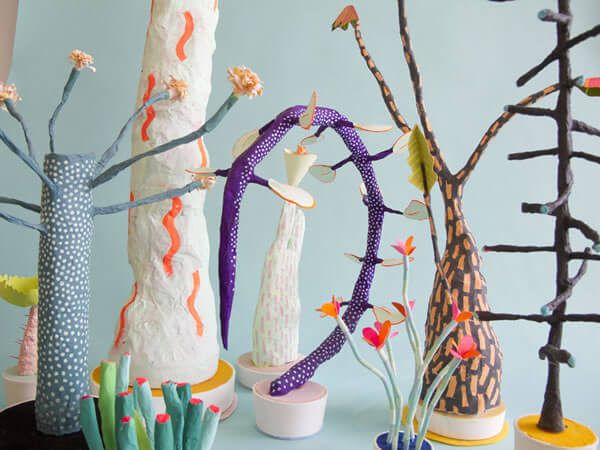 A&T: Needless to say, the artistic community in Brooklyn is big and present. Where we live, in Bushwick, feels exciting and challenging to be; on one hand, we love the energy and the feeling that anything is possible … on the other hand, it's very difficult to be an artist here and support yourself with your work — because real estate is so expensive, and the general cost of living is high compared to the rest of the country. Nevertheless, we feel very lucky to be here, and to be part of such a large interconnected community.
Some artists and designers to check out include Soft Baroque; Eye Bodega; Sarah Burwash; Shino Takeda; Ryan Patrick Martin; Hugh Hayden; Kat Pichulik; Chris Wolston; Katie Stout; and so many, many others.
Let's go back ten years; what would you say to your younger self when embarking on a life/career in art?
T: Have confidence, be patient, work hard, make it happen.
A: Patience, perseverance, incurable optimism.
Do you also work independently of each other? What attributes does each of you bring to the team?
A&T: Yes. We each have our own practise that feeds our long-term self-development. Every year we try to spend at least two weeks at a residency where we can de-collaborate, and make space for exploring our own ideas.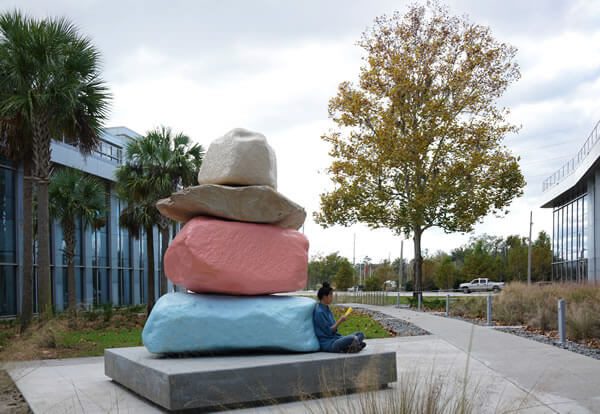 Ultimately this is necessary if we want to continue being a team. We feel we each bring a certain level of rigour to the work, whether it's conceptual, physical, or organisational.
Some aspects of Terri's work tends to be a little bit looser when it comes to shape or mark, whereas Adam's tends to be tighter and more controlled. Terri enjoys thinking about functional ideas, like how things can be one thing and also another, or spatial ideas, such as how to create an environment that is a gesamtkunstwerk. Adam spends a lot of time messing around with materials and seeing what happens through experimentation. Working together helps open up new ways of approaching projects that are ultimately fun, fruitful, and help us grow our own experience, knowledge, and imagination of what is possible.