Curated by Roger Gastman—with Sacha Jenkins SHR, Evan Pricco, and David CHINO Villorente as co-curators—BEYOND THE STREETS has been making its mark in the city where it all began; the New York exhibition of graffiti, street art and urban ephemera featuring more than 150 artists who have elevated the artform and defied conventions since the 1970s.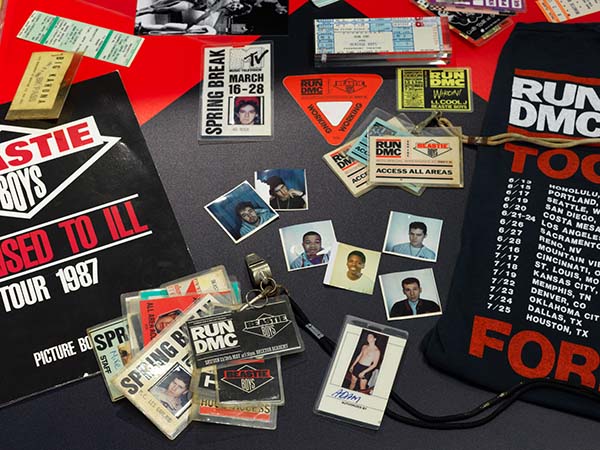 Celebrating society's most pervasive mark-makers and rule-breakers, the street art show—more of an immersive extravaganza to be enthusiastically lapped up by all from obsessives to casual admirers of street culture and its pioneers—covers a quite staggering 100,000 square feet of space and is home to numerous immersive installations and a pop-up shop where items such as apparel, collectibles, prints, books, toys, design objects and accessories have been developed exclusively for the show.
Curator, graffiti historian, urban anthropologist and collector Roger Gastman—who founded and co-published Swindle magazine with Shepard Fairey and co-produced Banksy's Exit Through the Gift Shop—examines the human need for public self-expression; highlighting an unprecedented array of artists with roots deep in graffiti and the contemporary street-turned-gallery art of today, along with prominent cultural figures inspired by these impactful art forms.
A follow-up to Art in the Streets at the MoCA Los Angeles, the Brooklyn-Based exhibition is on show at 25 Kent until 29 September, and includes the U.S. debut of Shepard Fairey's Facing the Giant: 3 Decades of Dissent, a reflection on 30 years of the icon's art in the streets; alongside a Beastie Boys installation with artefacts and ephemera from the band's monumental four-decade history; a room of puppets made from trash by Paul Insect and BAST; oversized sculptures by Cleon Peterson; and myriad other works that explore the collective urgency of using the street as a canvas for expression.
With a roll call of artists including Anthony Lister; Vhils; Broken Fingaz; DabsMyla; Jane Dickson; Jenny Holzer; Jean-Michel Basquiat; Keith Haring; Takashi Murakami; Kenny Scharf; Barry McGee, and Todd James—alongside a programming of performances, lectures, and films—catch this monumental exhibition whilst you can. After all, street art is an ephemeral beast.