"I'm not a real person. I'm a legend," Jean-Michel Basquiat once proclaimed. A showy exhibit of self-confidence from the famously outgoing artist at the time, 30 years since his untimely death, his quip would prove prophetic. Basquiat is a legend, and needs no introduction.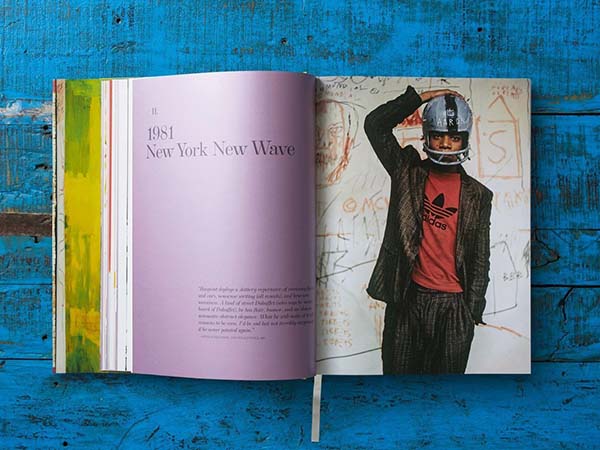 Born into a culturally-rich but struggling family in Brooklyn, Basquiat would speak—thanks to a Haitian father and New Yorker mother of Puerto Rican descent—Spanish, French, and English by the time he was hit by a car at eight years of age. A serious event, it would have positive ramifications. Giving a copy of the medical textbook Gray's Anatomy to her recuperating son, its anatomical drawings would be an influence on the artist's frenetic artwork long after another family intervention would prove equally inspirational.
Flunking high school at 17, father Gérard Basquiat kicked Jean-Michel out of home; his time kicking around the streets and developing entrepreneurial spirit decisive in a rapid ascent to acclaim and fame. In a matter of years, Basquiat would go from being homeless and unemployed to selling a single painting for up to $25,000. Meeting lifelong friend and mentor, Andy Warhol, in 1981; dating Madonna during their synchronised rise to the mainstream; living with Larry Gagosian; throwing $100 bills from his limousine window to panhandlers. Jean-Michel's surge to the top was as frenzied and expressive as his inimitable style.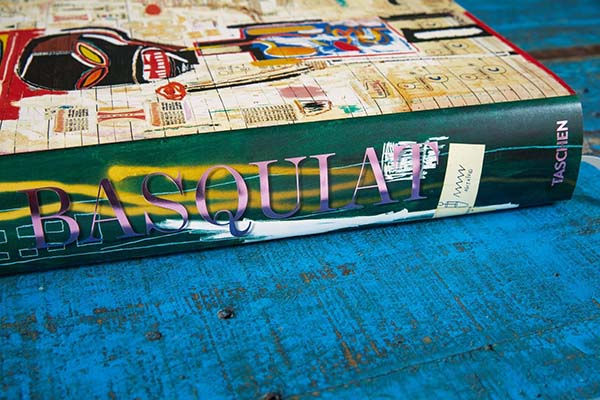 Assimilating a riot of influences rooted in African American culture, Basquiat took boxing to jazz, the slave trade to contemporary racism, esoteric history to basketball and street life, and unleashed all on his canvases. Restlessly intelligent, inspired by the irreverence of punk rock, his was a style of the times, an interpretation of the excitement and danger of early-'80s New York. From illegal street art to breaking the $100 million mark at auction, Jean-Michel Basquiat was not a real person. He was a legend.
"He said, 'I gotta get out of New York; I hate it," recalls lifelong friend and ex-bandmate, Vincent Gallo. "He was going to Hawaii. He said, 'There's no heroin there, and it's so beautiful you don't even think about it.'" On 12 August, 1988, Basquiat died alone in the apartment he rented from Andy Warhol's estate. Joining the '27 club' as the result of a heroin overdose, the young New Yorker had already become one of the world's most in-demand artists. Today he sits alongside the likes of Picasso or Van Gogh in terms of saleability. Some rise for a kid who once claimed his early work as "lousy".
Accompanied by an introduction from editor Hans Werner Holzwarth, and an essay on his themes and artistic development from curator and art historian Eleanor Nairne, TASCHEN's weighty new XXL monograph is an exhaustive document of one of the world's finest art talents. Measuring 29 x 39.5 cm and counting 500 pages, Jean-Michel Basquiat is available now from the German art book publisher.