Cinematographers are, of course, film's unsung heroes. We understand how important and creative the writer is, the stars are, well, the stars, the director gets most of the glory; but director of photography is one of those roles that challenges our tendency to divide the creative and the technical.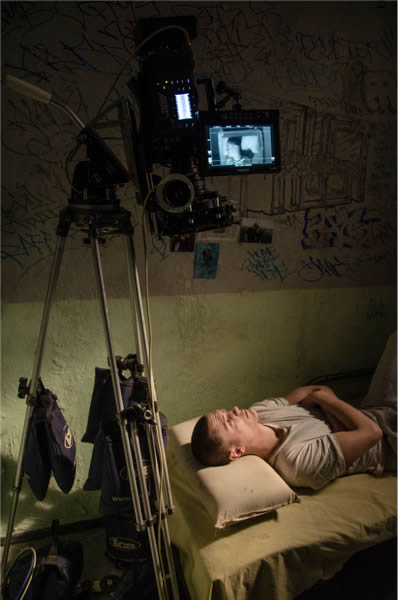 Who really knows what a difference is made by lenses or exposures? Isn't it just pointing a camera? But even though we often don't understand their contribution, it's the cinematographer who makes the films we love look the way we love them looking. In a strict sense, it's more the cinematographer's vision that we see than the director's.
One side-effect of this is that, though many master cinematographers remain precisely that until they drop, many others use it as a stepping-stone to becoming a director. Barry Sonnenfeld, for example, the man who bestowed Men in Black upon us, was the Coen Brothers DP; Jan de Bont's another example. Molly Manning Walker, however, doesn't seem to fit into either category. Though in many cases she's already active in other parts of the process, she's also very definitely a cinematographer.
The evolution of More Hate Than Fear is a case in point. 'It had quite a journey,' she tells me. 'It started out as a five-minute short I wrote and shot about a friend of my brother's called Harry Conway who went to prison for graffiti. In that form it was just a super simple interview with him cut against sequences of him painting. It was the first time I'd shot on my 5D: the exposure was all over the place, when I exported it I got it in the wrong format, I put it online without even remembering to credit myself.'
It garnered significant attention, though, and led to a longer fifteen-minute version that went into more depth, more explicitly asking whether or not graffiti is really an 'offence' punishable by incarceration.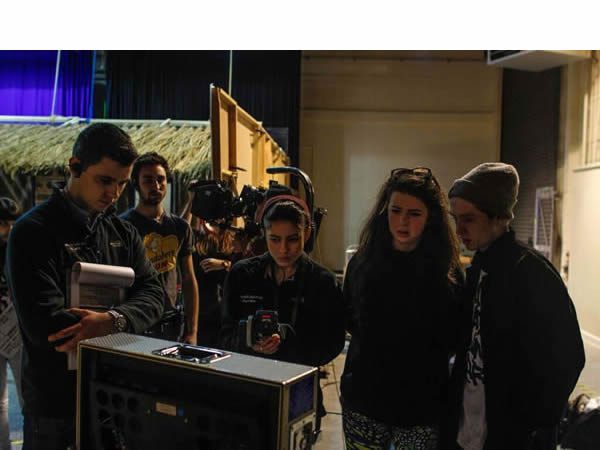 This time she was better prepared — 'I could expose a lot better, I knew a lot more about the subject-matter,' she says, adding drily, 'I also remembered to credit myself' — and the documentary was selected to premiere at Night On My Mind in 2014. Then, still in her final year at university, for her grad film she wrote a fictionalised version of the story, depicting the graffiti-artist's first months in prison.
Interestingly, however, she found someone else to direct, suggesting that the linear cinematographer-to-director route isn't for Walker. As she says herself, the important thing — and part of the reason why her CV is so eclectic — is that she works on things that interest her, with people who interest her, and the collaboration is crucial.
'We built a 40-foot prison and shot the film over five days. It was a relatively big project and intense to work on. I was blessed with an amazing crew, and with a director and producers who really cared about and understood the project. It's a joy to be involved in collaborations were they're so creative and harmonious, and obviously especially so when it's a project of your own.'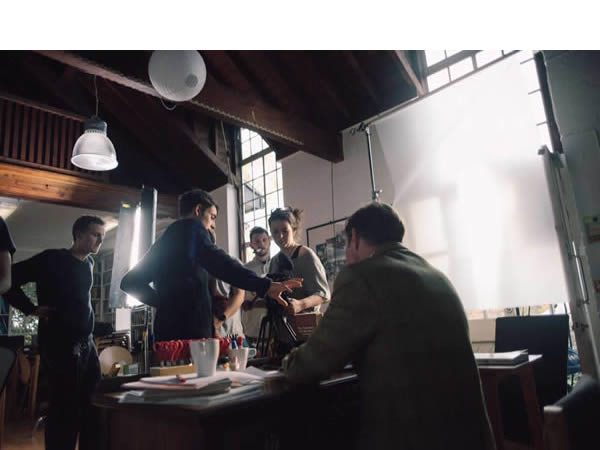 The film is currently doing the festival rounds and has been in competition at Camerimage (a particular ambition of Walker's), London Short, Poznan Short Waves and the Royal Television Awards, so it seems the approach isn't doing Walker any harm.
Camouflage Class, on the other hand, is an example of her working purely as cinematographer. Starring Jason Flemyng, it's a funny, sad, surreal short that brings existentialist dread to the British classroom.
'I had so much fun making that! The director, Charlie Rowe, is only 20 and also an amazing actor, and Billy Boyd Cape produced. We made it super cheap: three lights, old Nikon lenses, mostly mates on the crew, shot the whole thing in a day. Charlie's experienced working with greats like David Fincher, so he knew exactly what he wanted. It was fantastic.'
On the other end of spectrum is The World Is My Oyster, an entirely personal piece reflecting Walker's experience of living and working in a London increasingly hostile to the majority of people — i.e., the not-rich — that live there.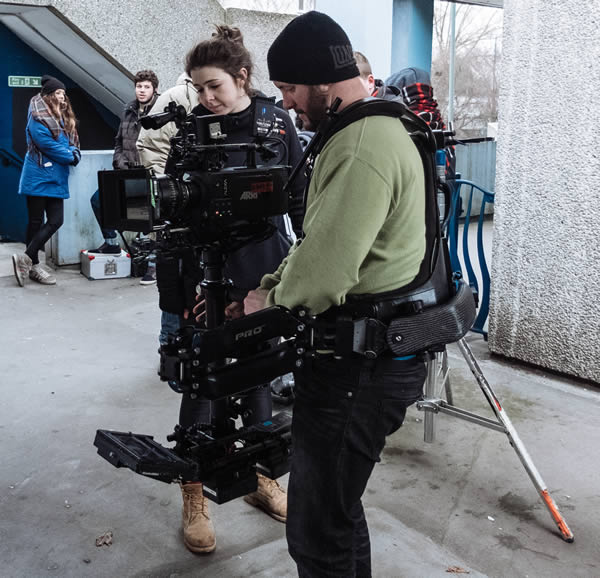 Shot entirely on her iPhone ('I'm a big believer in making stuff even when I'm not "working". With phone-cameras now so good there's really no excuse'), the poem that sounds over the footage is Walker's own, and read by her brother.
It's hard to tell what might be next for Walker: a flourishing career as a cinematographer seems plausible, yet so does more work as a writer-director. But, really, the divisions just don't seem to be all that important or relevant to her.
'I really want to shoot more fiction,' she says. 'That's for sure. I love thinking about coverage of a story, progression and how the camera can reflect emotion. And I've written the script for the next short, which again is a kind of heartbreaking, kind of political true story. But it's a true story. The thing is I'm not really interested in directing fiction: its meaningful and fulfilling for me to think about and engage with it as a cinematographer. I love to write and I love to shoot, but I'm totally comfortable handing over to a director — as long as I've worked with and trust them. I love the collaboration, to be honest. The more brains the better.'