Covering Yeezy albums, collaborating with Louis Vuitton, exhibiting as only the third ever contemporary artist at the Palace of Versailles, selling works for millions and millions … Takashi Murakami is the restless pop culture-obsessed Japanese artist who has epitomised his country's post-war culture.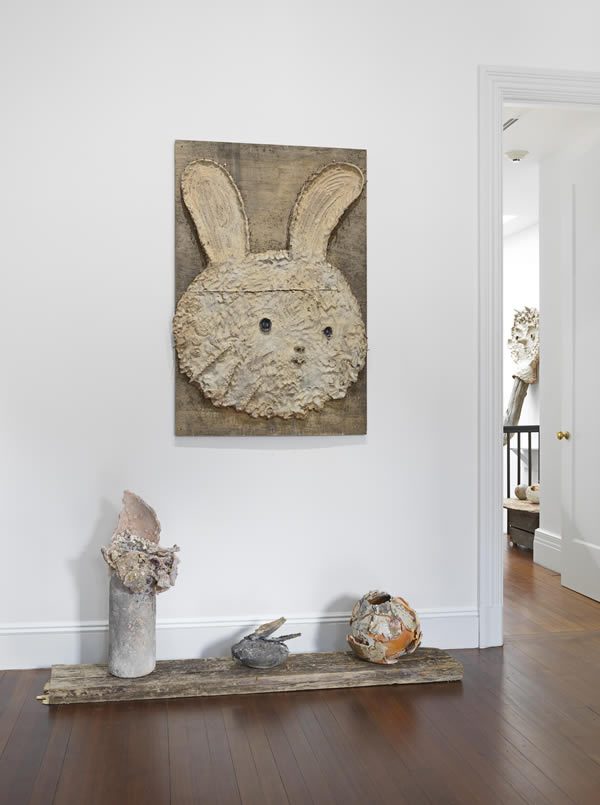 The man is an authority. You'd be pleased as punch then if he took you off to the U.S. of A. to show off your work; which is exactly what's happened to three young ceramic artists: Kazunori Hamana, Yuji Ueda, and Otani Workshop.
Showing at New York's Blum & Poe, the exhibition showcases a new generation using age-old traditions to create work both informed by, and in counter to, contemporary pop culture, mass-production and mass-consumption; the trio using natural resources, objects, and processes, throughout their work — much of which is showing in the United States for the first time.
Kazunori Hamana uses characteristics from the pacific coast in Chiba, Japan, where he works; creating urns, bowls, vessels, cups, and plates. Yuji Ueda and Otani Workshop are both based in Shigaraki — one of the centres of Japanese ceramics for over 800 years — the former from a family of award-winning tea farmers who uses an experimental approach to glazing and firing, Otani often depicting figures and faces that evoke contemporary Japanese culture.
Kazunori Hamana, Yuji Ueda, and Otani Workshop, Curated by Takashi Murakami continues at Blum & Poe New York until 9 April.