Hot on the heels of London's Leman Locke — the debut of Saco's new wave of design-minded serviced apartments — Eden Locke is a 72-room property in the Scottish capital of Edinburgh that has opened its handsome doors to a yearning public.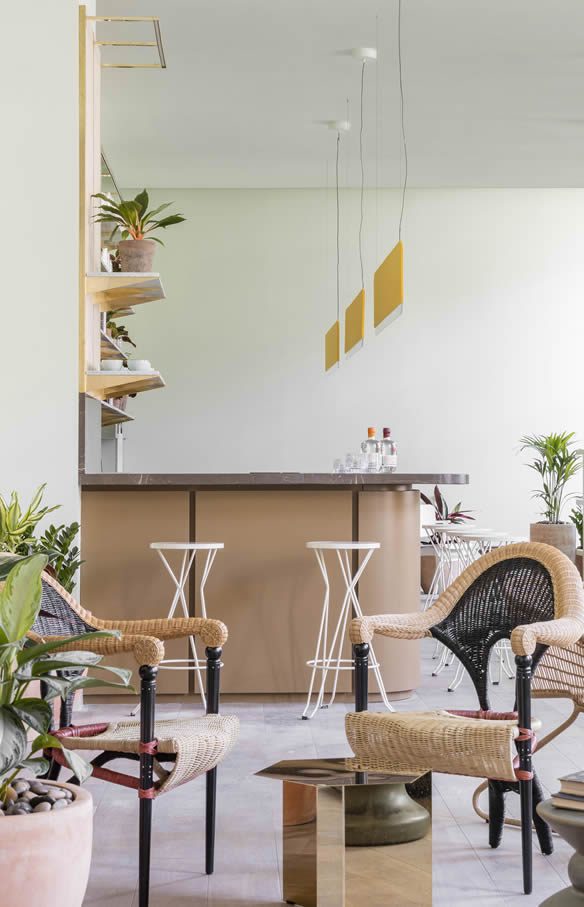 The need for a complete overhaul didn't faze New York architects Grzywinski+Pons, who have stripped the 18th century Georgian mansion and its 20th century extension down to its bare bones; remodelling from the ground up and embellishing it as they saw fit. Making full use of all its space, natural light and heritage, the designers have taken their adoration for soft hues and considered materiality to new and outrageously good-looking heights.
Challenging the status quo, Eden Locke is a place for travellers who demand more than a bed and shower; it's a place to immerse yourselves in local culture with like-minded folk. Located in the very heart of Edinburgh, apartments feature large windows, ample storage space, a 'Locke Dream Bed', and L-shaped sofa (a place for lounging, napping, working and for all-round hanging out).
Third wave coffee bar Hyde & Son is a stylish destination that transforms into an artisan bar by night, its palette of warm materials and textures, powdery tones and soft lighting indicative of the property as a whole; ample flora transforming the space into a lush playground for design-obsessives. Grzywinski+Pons' peerless aesthetics are exquisitely executed here at Eden Locke, as the forward-thinking aparthotel brand take strides into a fascinating sector for the travel industry — if Locke Hotels continue to look this good, theirs is a story we look forward to watching unfold.
@mgrzywinski
@lockehotels
@sacoapartments