Located in the rural Welsh village of Llanbrynmair, The Royston is a charming seven-bedroom lodging set upon 10 acres of pastureland—allowing its guests to connect with the allure of Mid Wales, each room boasting awe-inspiring views of the surrounding Cambrian Mountains from a 140-year-old home; a former Victorian gentleman's residence built in 1880 to replicate the original owner's London townhouse.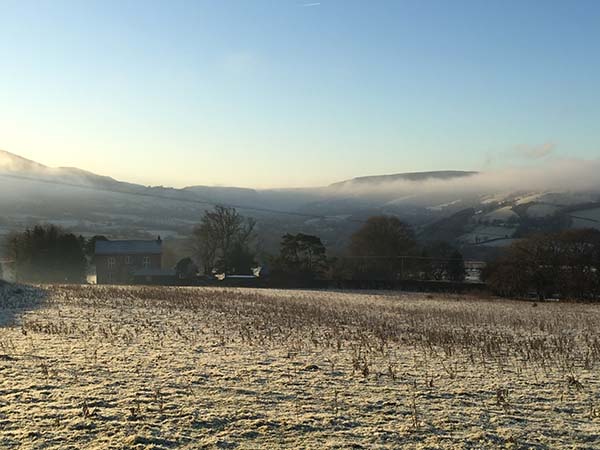 Owned and managed by former advertising creative Rob Perham and Clive Sweeting, the property—which the duo call "a labour of love", having travelled to Wales from London every weekend for two-and-a-half years whilst renovating the design-minded guest house—has been respectfully restored and modernised in a bid to create a haven of calm and relaxation for each and every one who steps foot over its threshold.
Bedrooms at The Royston each have their own unique character and style, and feature artwork, vintage furniture and other curiosities that the duo have collected over the years; resulting in eclectic spaces that fuse heritage and contemporary aesthetics. Room rates include breakfast and, with chickens roaming the land, you can bet freshly-laid eggs will be the order of the day; accompanied by other local, honest, simple and homemade fare which will be served in the downstairs dining room or the comfort of your own room.
Picnics can be prepared to take out on ambling walks toward the mountains, and the dinner menu consists of plates such as the Royston wild garlic pesto chicken salad, followed by a minted lamb feta burger and affogato or a Welsh cheese board.
Whether you're relaxing in your bedroom, the living room, or out roaming the gardens and the rolling hills on its doorstep, The Royston is a formidable hospitality project bringing passion and panache to the captivating countryside of Mid Wales, a place to switch off and reconnect with nature. Dod yn ôl at fy nghoed.