It's all about location. Where you choose to stay in a city can say a lot about you; and a lot about what you will take from that city. Major city hotels are competitive, and not just on price. The extra value a hotel adds can vary from designer interiors to extensive art program, or an award-winning restaurant. But location is often the first consideration for a city break.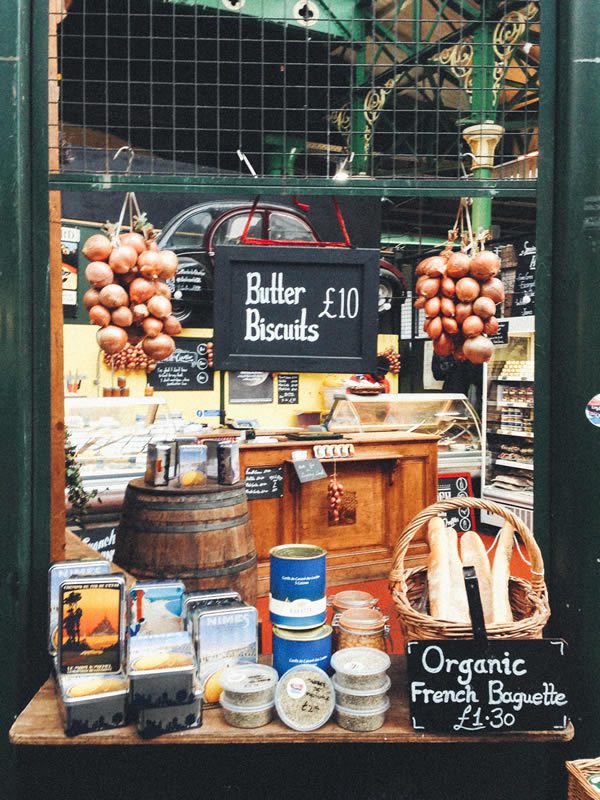 Those who have visited London will know just how uniquely different the north is to the east; south to the west. The scenes, attitudes and residents are quite distinct. East London is well known for laid-back creativity, the West for affluence. Where you stay is key to the kind of experience you have with limited time.
If, however, you want it all — culture; food; shopping; a taste of real London; central location; one of the world's most revered galleries — a surprising district may for you. Welcome to SE1.
When I say real London, I mean the London that isn't slowly disappearing. A London where local business and the people behind them are what make it; a London that celebrates the capital's history and identity.
Where in SE1 then? Well the postcode is vast, so I'm going to concentrate on two of my favourite spots: Bankside and Bermondsey. Both areas are rich in history, and their cultural and culinary offerings are in abundance. There's a lot to love in these two here neighbourhoods.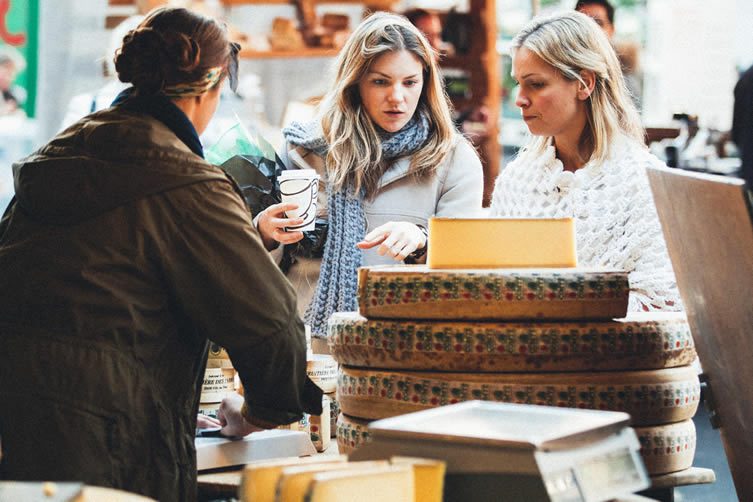 Markets
One of the oldest and most loved markets in the capital is celebrating 1,000 years in Southwark. It can be found just minutes from London Bridge station, and is as good as it ever was … maybe even better? Borough Market celebrates food in the best way possible by selling some of the finest artisan produce from the UK and beyond.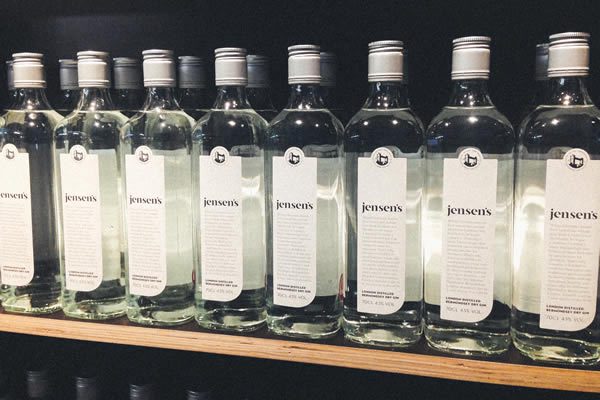 There are over 100 stallholders and 30 restaurants, cafés and pubs on site. Shellseekers Fish & Game is one of my favourite stalls, because owner Darren Brown and his team head to Devon most weeks to hand dive for their famous scallops.
Maltby Street Market, Ropewalk
Maltby Street Market is a somewhat unknown local hotspot on Saturdays. Essentially an alley that runs along railway arches, it's fairly close to the picturesque Bermondsey Street. Home to Jensen's Gin distillery, you'll find London's first jamon bodega at Tozino, and Mozambique-style street food by Chef Grant Hawthorne. The market is beautiful and full of historical charm on a sunny day, it's small … but that's why it's so well loved.
Shopping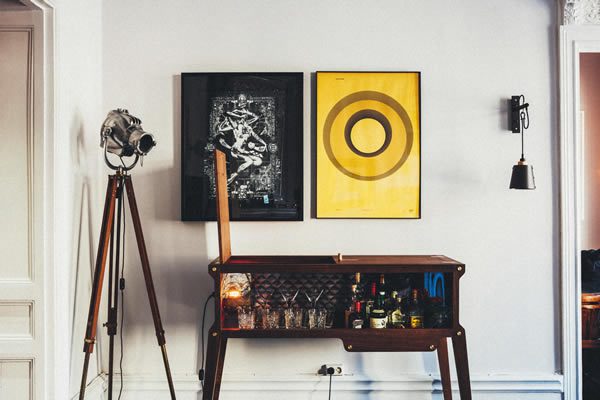 Bermondsey Street
SE1 may have a rep as being 'not all that' in terms shopping; there's plenty of independent boutiques and gallery shops, but if you're after high street you won't find much. Bermondsey Street, however, is worth an afternoon of eating, drinking and browsing. There are some great little independents like Bermondsey167 and B Street Deli.
Buster + Punch is a contemporary design house and showroom in the ancient Hop Exchange. Inspired by motorbikes, music, and sub-culture, the considered range is affordable and exceedingly good-looking. Well known for their filament light bulbs, the studio was founded by architect and industrial designer Massimo Buster Minale.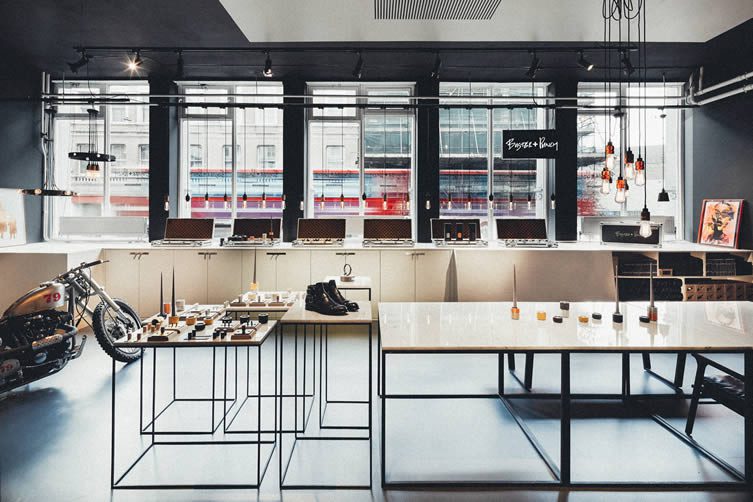 Art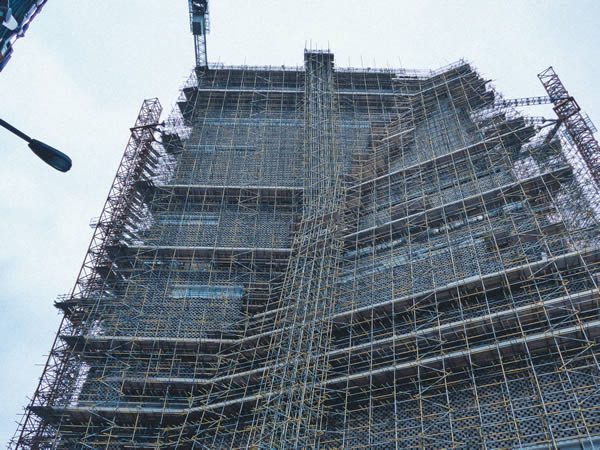 Should go without saying, but I do love Tate Modern; us Londoners are so lucky when it comes to free galleries. Having a beacon of global art right on our doorstep, on the banks of the River Thames, dominating the forever-changing landscape of the city.
Presently the gallery is undergoing an Olympic-sized development (The Tate Modern Project), with a vast extension being built to its rear by original architects Herzog & de Meuron. If you want to see how rapid the regeneration of Bankside is, you now have two reasons to visit; or revisit.
I also love the White Cube on Bermondsey Street. Yes, it's another world-renowned gallery, but it's free too. Win win. Architecturally, looking beyond its utilitarian structure, the backdrop of its position on a historical street is quite something. Once inside, a little peace is guaranteed in rooms of infinite white.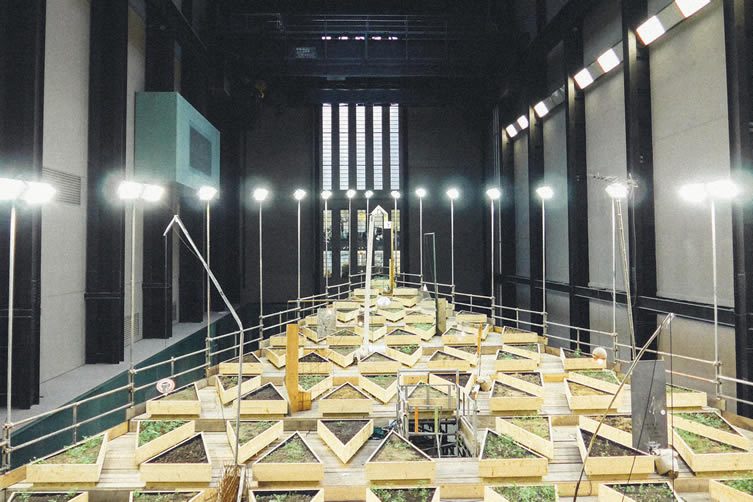 Stays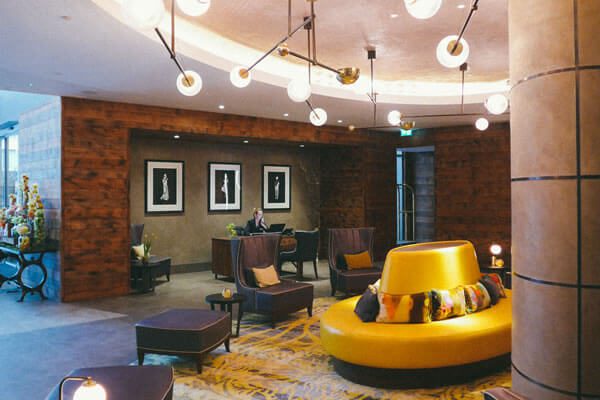 A brand new modern hotel with epic design considerations opened in the winter of 2015. Its five-star credentials are just three minutes from Tate Modern, and under ten from London Bridge station.
Designed in partnership with London-based architect and interior design practice Dexter Moren Associates, and design studio twenty2degrees, Hilton Bankside is vibrant and glamorous, and bucks the typical Hilton approach. The hotel boasts OXBO restaurant and The Distillery bar, both paying homage to an 1800s essence factory named Stevenson & Howell's Standard Works.
The CitizenM hotel chain is now in multiple international cities thanks to its 'affordable luxury for everyone' mantra. Located in Bankside, the rooms are small, but fully equipped with the latest tech-gadgets and comfy beds. The communal atrium is epic, with self-service dining, good-looking lounging areas and of course a bar. It's all about self-service at CitizenM, and you won't even find a reception desk.
Eats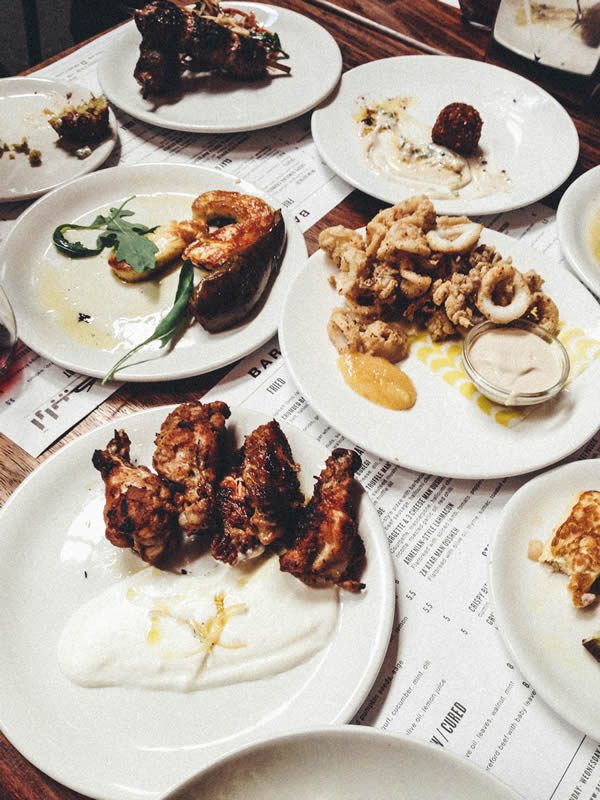 There are just so many eateries, restaurants and cafés for different budgets in the SE1 area. Arabica is an exceptional one in the heart of Borough Market. It specialises in wood-grilled mezze-style food; inspired by the 'sunrise nations of the Levant' (that is Turkey, Lebanon, Jordan, Syria, Palestine and Israel to you and me). On my numerous visits I've eaten wonderfully fresh squid, creamy humus and expertly grilled meats. The cocktail list is impressive, too.
Another newly-opened eatery/bar/brewery, the Bermondsey Yard Café is located in a disused car park, and has been stripped back to its original industrial features; yet manages to be homely and welcoming all at the same time. The Lost Rivers brew the beers right on site, and they even have their own beer sommelier.
With the capital's continued position as a major hub for European travel, air travel bargains including cheap flights from Singapore to London to be found around the world, it's high time to revel in all the diverse wonder that Bankside and Bermondsey has to offer.