Things are afoot in the neighbourhoods of Bankside, Bermondsey and London Bridge, as they continue to thrive creatively and economically; the riverside part of SE1 especially.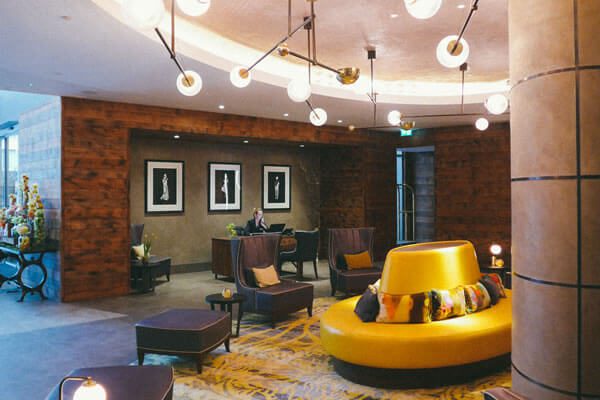 The history of the area continues to be much touted — Borough Market celebrating a thousand years — and roads like Bermondsey Street still considered some of the prettiest in London, there have been plenty of contemporary changes since The Shard sprung up in 2013.
Hilton London Bankside opened late last year, at a whopping cost of £120m, in a prime location just behind Tate Modern, five minutes from Southwark station, and under ten to London Bridge. The very British affair began some ten years ago, when London-based award-winning architect and interior design practice Dexter Moren Associates, and design studio twenty2degrees, were commissioned to design the hotel in partnership.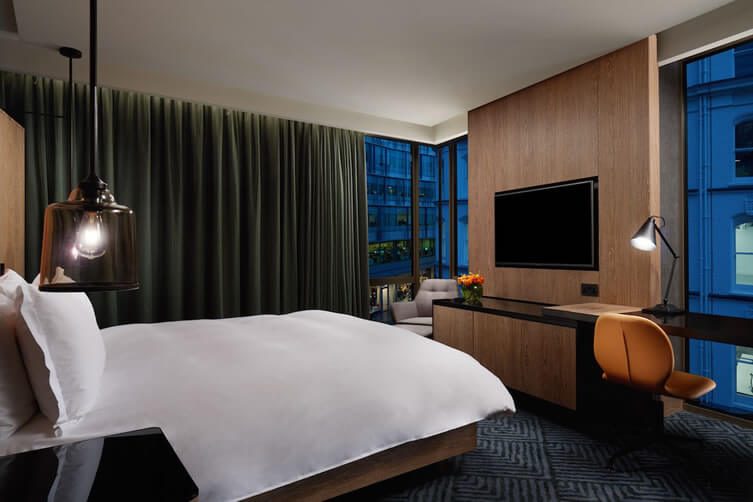 Sidestepping the traditional Hilton brand, its aesthetics lean towards the history of Bankside (in an area so rich in history, it would have been churlish to ignore it). Combining the Brutalism of Southbank, the striking brickwork of the rail arches, and the untreated iron of the bridges, Hilton Bankside's design attributes were set.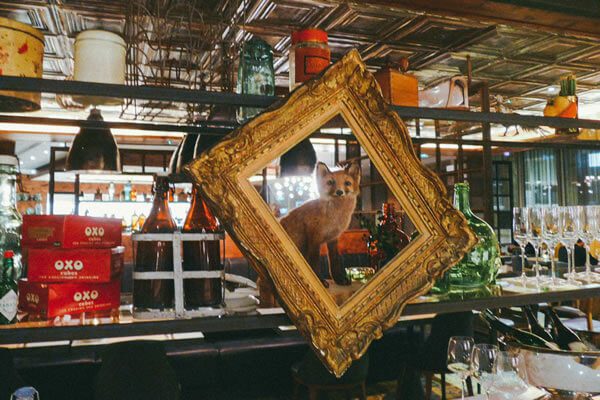 Consultants Peter Millard & Partners Ltd were called in to curate and commission work by British artists David Farrer, Simon Bingle, Niki Hare and Kathy Dalwood, to complement an interior that ticks heritage and contemporary boxes; embossed ceiling panels, custom-made lighting with exposed rivets and filament bulbs.
Paying homage to a fox that lived on the site during construction (paw prints would be found in concrete before she was spotted snoozing on scaffolding), depictions of the little creature are dotted around the place; mini sculptures to taxidermy. Bedrooms are spacious, and focus on comfort and downtime; floor to ceiling windows with various views (modern skyscrapers or Victorian housing) aim to inspire guests to explore the local area.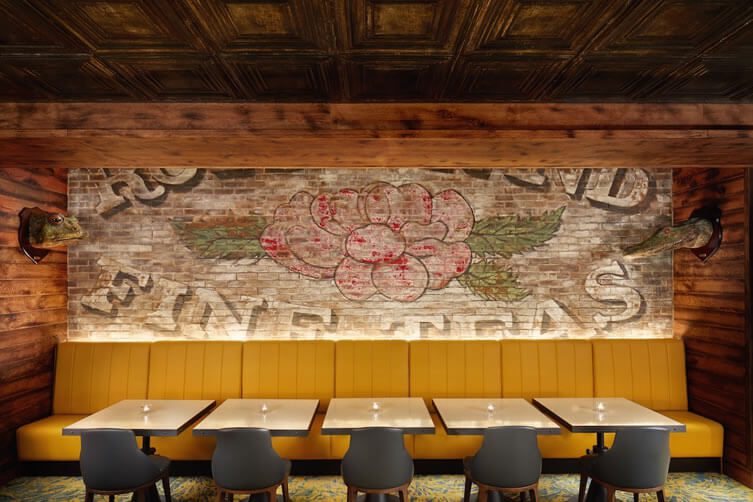 The hotel's OXBO restaurant, while large, features custom-made metal stations, booths and banquette seating that foster intimacy. Head chef Paul Bates and his team actively support British suppliers, producers and traceability — the menu is internationally-inspired and well considered, with a good mix of traditional grill, seafood and vegetarian options; expect Brixham squid, Whitstable oysters and Gloucestershire beef, as well as the best fries in SE1.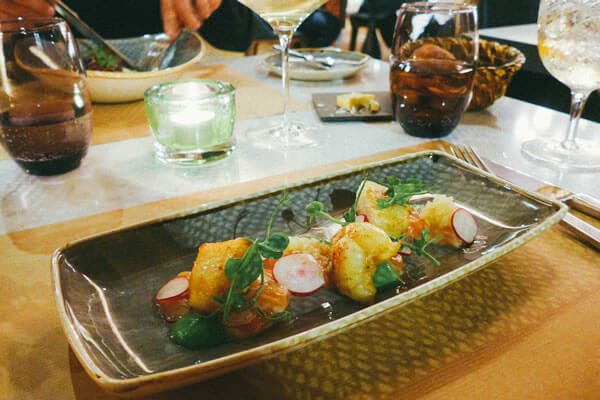 The Distillery bar was built on a former 1800s essence factory named Stevenson & Howell's Standard Works. The bar pays homage to it with Art Deco-inspired ceiling and accessories. Its character is refined yet jovial, plenty of detail to look at. The wine list is extensive and features English gems; signature cocktails incorporate homemade aromatics, infusions and bitters.
It's a refreshing change to the staid business hotel — service lives up to, and maybe even exceeds, what you'd expect, but it's the touches you wouldn't that stand out. Have Hilton gone hipster? Not quite, but in an area where heritage, luxury and contemporary collide, an excellent concept as been expertly executed.