Juliet Kinsman is the founding editor of Mr & Mrs Smith, the boutique hotel brand that began life in London as a series of guidebooks in 2003; stepping into the role off the back of writing gigs at the likes of The Face and Time Out. She is also a travel writing luminary, amassing air miles for The Observer, The Sunday Times, Louis Vuitton City Guides… alongside running Kensal Rise/Queen's Park blog, Park-Life.org — let's face it, there a few names better placed to proffer opinion on the city the call home. This is Juliet Kinsman's London:
I've lived for 25 years in West London: Kensington, Ealing, St John's Wood, Queen's Park… Kensal Rise is home now; it feels like a village but with an urban spirit. And Queen's Park has a mini petting zoo with giant rabbits for chrissake — what more can you ask for?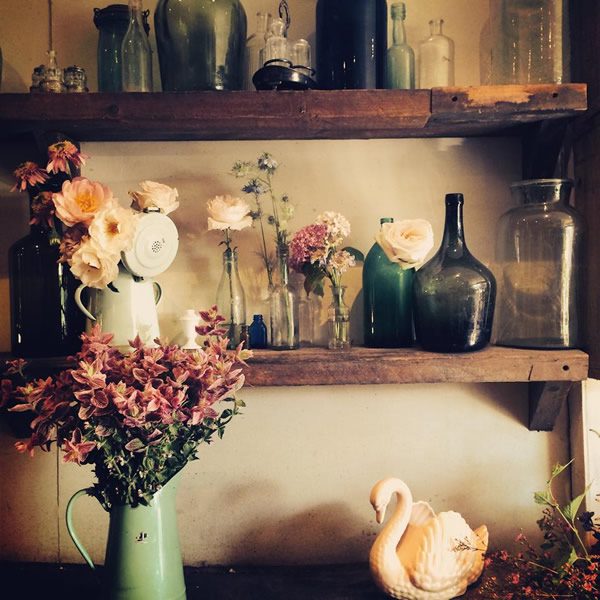 The main high street is Chamberlayne Road with some class-act independents: I consider Scarlet & Violet the best florist in town, Kidsen is an award-winning Scandi kids store, Brooks Butchers feels like a charming old-time grocery shop, Supra menswear is a winner for stylish fellas, Lexi Cinema sends all its profits to Lynedoch Eco Village in South Africa; plus it's free of chain stores (bar a betting shop, two Tescos and a Nandos, ugh).
My perfect day would begin with a coffee close to home, just like every day, at Minkies Deli (hello, Doron!) or Café Zest (hello, Raj), breakfast at the Tabernacle's café then maybe poke around Portobello or Golborne Road, say hello to the guy I always see with his dog on his shoulder or the Rasta limbo artist, then we'd have a lazy lunch with friends on the terrace at West Thirty-Six overlooking Trellick Tower.
In the afternoon we'd browse antiques shops such as Les Couilles du Chien (best name ever: "the dog's bollocks"). Evening's entertainment would be listening to the authors Damian Barr's Literary Salon in the river-view Rumpus Room at the Mondrian London at Sea Containers and then we'd eat a huge steak at Hawksmoor and then sleep over at the new Zetter Townhouse hotel in Marylebone just so we could look around midcentury treasures at Alfies Antiques in the morning and have builder's tea in the trad caff at the top…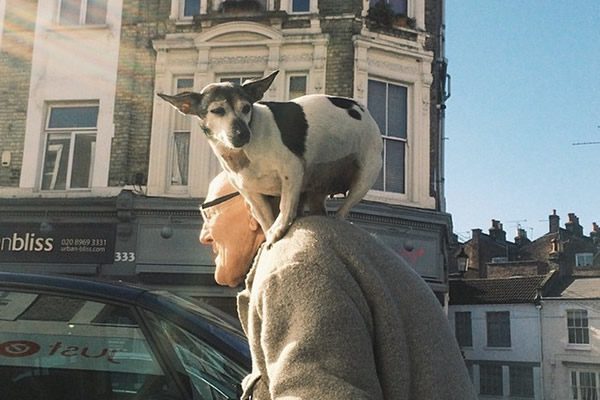 I've lived in NW6 and NW10 for almost 20 years and I've definitely seen it change lots; for the better and also at the cost of its character, sure. I love that K-Rize is fantastically multicultural, with lots of characters who've lived here forever — Gee the Barber who's been there since the '60s, my milkman Ken who delivers daily in his float, but the inevitable overflow upwards of smug Notting Hillbillies has meant that, as with so many parts of London, gentrification is endangering what was a wonderful bouillabaisse of humans.
Sure a lot of our boozers now lean towards trendy rather than trad — but you can get a great cup of coffee or craft ale with true locals and not just hipper-than-though cool kids. There is genuine community spirit where everyone gets behind campaigns such as saving the Kensal Rise Library… that was a long battle that ended up with victory for a property developer, but one of the good guys who's including some great community space.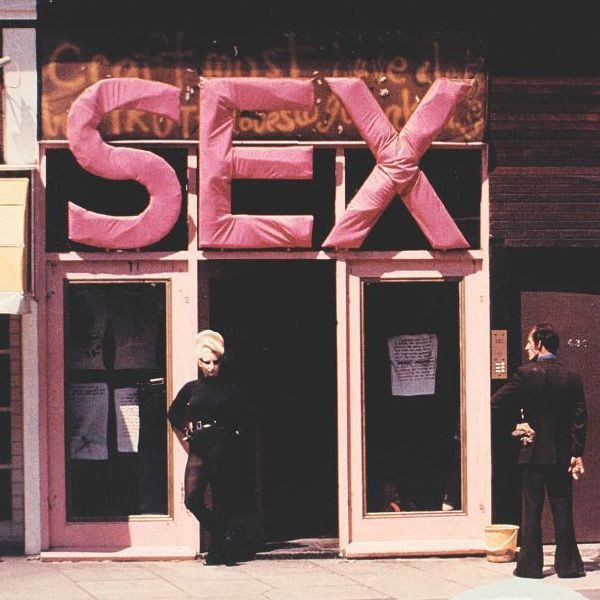 London has always had a curious iconoclastic youth culture and each new generation wants to visually challenge the status quo. Fashion has always been embraced by all from high society to those with the most meagre of pay packets. London has always had a world-influencing sense of style — since Beau Brummel, the original Dandy, pranced around in his immaculate Regency-era regalia and Vivian Westwood popularised punk on the King's Road and sold her now-iconic tartan designs through Sex Pistols' frontman Malcolm McLaren's boutique called SEX.
The fact that one of our most celebrated and commercially successful street artists Banksy prioritised his political messages over monetising and was an anonymous graffitist for years before he moved into the mainstream says a lot. (Let's gloss over Damien Hirst being the highest-earning living artist. Not so inspiring.)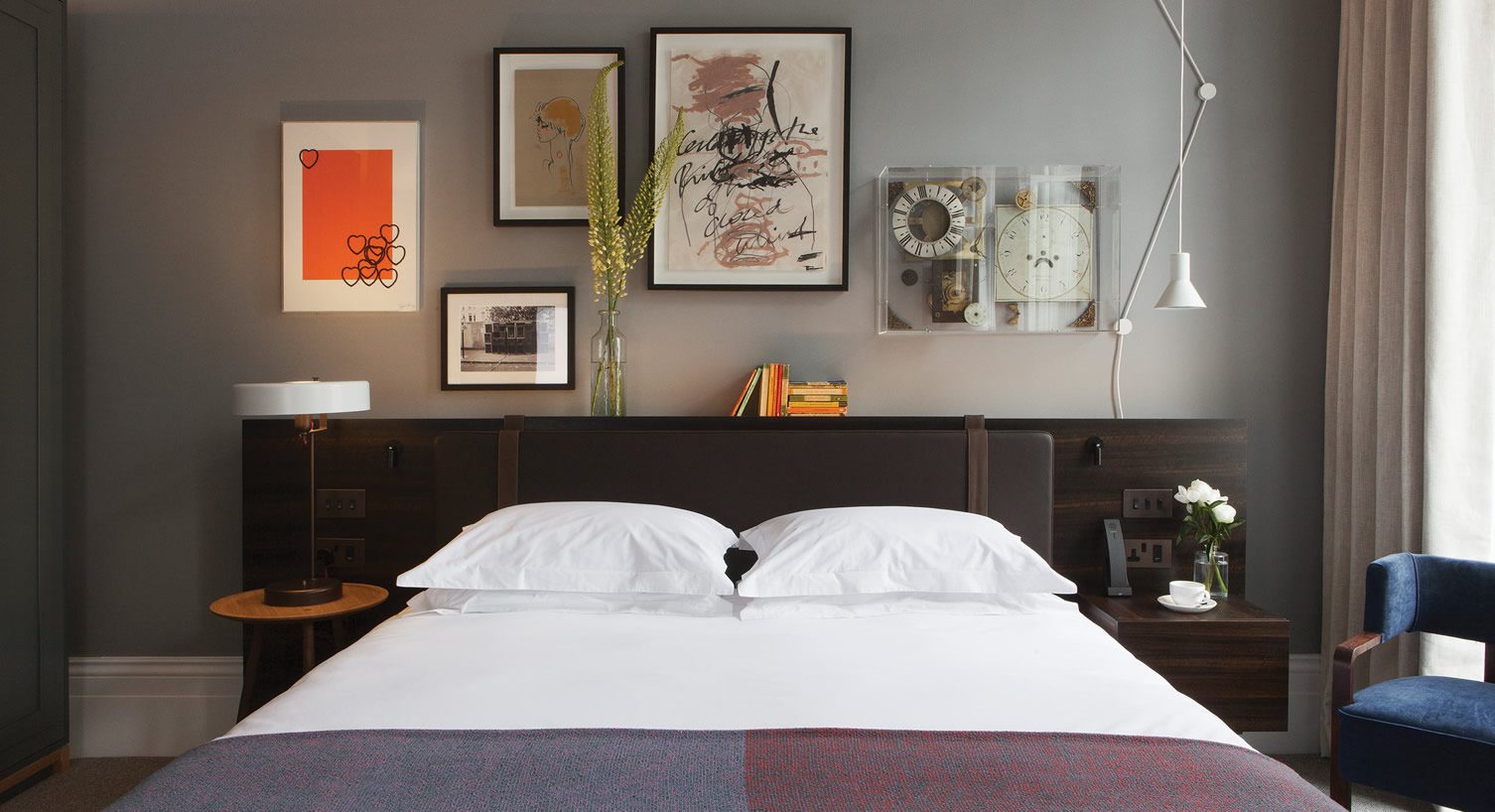 There's also always been a respect for craftsmanship and heritage from the tailors of Savile Row to the silversmiths of Hatton Garden and the makers you'll find selling their own creations from Spitalfields to Portobello… We don't like to be sold one-size-fits-all by multinational brands and we appreciate individual stories. The Laslett is a boutique hotel that has just opened in Notting Hill and Tracy Lowy created somewhere that exemplifies modern British chic design by lacing it with lots of local references and collaborations — art by Toby Mott, Barry Kamen, Barbara Hulanicki; furniture from Pinch Design…
I'd have to take first-timers for a taste of each point on the compass! Each neighbourhood in London is so distinct. We'd start with a stroll to the top of Primrose Hill in the north, look down across the city over London Zoo in Regents Park and admire a skyline where the Post Office Tower, the once-called Millennium Wheel and the Shard all cut distinguished figures.
We'd then head to St Paul's, doff our caps to how Sir Christopher Wren's magnificent domed church managed to escape damage in the Blitz thanks to its dedicated East End black-outers who covered every window.
After seeking out Thomas Heatherwick's 11-metre-high Angel's Wings (ventilation shafts made into stunning steel sculptures) we'd walk south across the Millennium bridge (no longer wobbly) and admire the power-station-turned-art-museum Tate Modern then amble along the Brutalist colour-splashed concrete of the South Bank, and we'd cross the Westminster Bridge, and admire the Houses of Parliament and Big Ben at Westminster.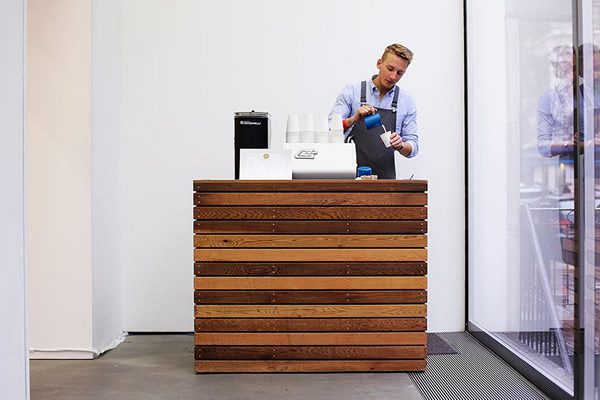 London's best coffee is always a topic of heated debate. As someone who's drunk a heck of a lot flat whites in the name of answering this, I'm going to say anywhere that serves Monmouth Coffee gets points (the mothership on Monmouth Street in Covent Garden is always a winner). H R Higgins Coffee-man in Mayfair is a beautifully presented speciality shop I just discovered.
Designer Faye Toogood recently emphasised to me Noble Espresso in King's Cross is really special: the baristas there lecture you on why their brew is the best: it's all about the temperature at which they store it, etc, so I need to get there to try it!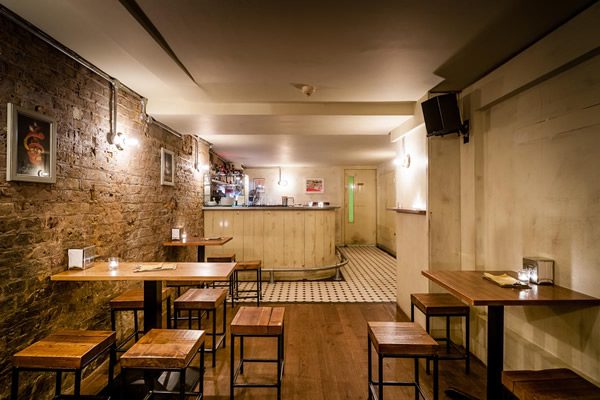 One of London's biggest changes, that should be celebrated, is the dazzling array of different high-quality places to eat and drink now. I grew up in New York where you could choose to eat whatever cuisine you wanted at any meal — sushi, a burger, organic health food? No problem. And now at last you can eat authentic street food or inventive gastro fare here too now whenever the mood takes you. Raw food was totally niche a few years ago and now you can't walk down the road without bumping into someone sucking on a fresh green juice.
If we didn't mind queuing, or we could go early, we'd eat tapas-style Italian deliciousness at Russell Norman's Polpo in Soho. There's one in Notting Hill now although I haven't been yet.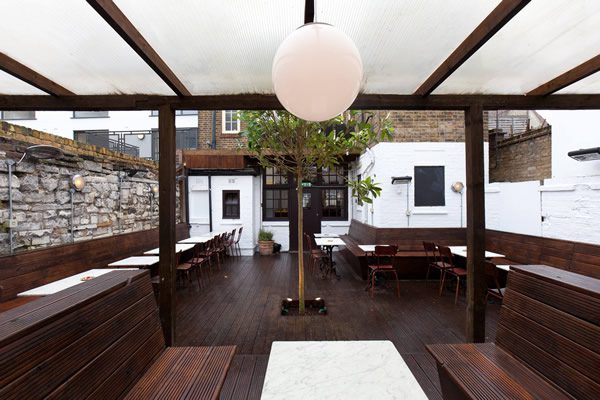 Close to home I love Parlour, a stylish pub-restaurant with really original modern British dishes. The chef Jesse Dunford Wood is an inventor and makes everything from scratch from just-baked soda bread to the salmon he smokes out back. His Cow Pie is his signature, and it comes with a marrow-filled bone protruding from thick crust.
There's a dessert that involves a blow torch — and I am dying to book the chef's table where headphones and certain tracks go with the dessert tasting menu. Sounds gimmicky but it's actually excellent. If you love fish I'd insist you head to Snaps & Rye a danish deli on the Golborne Road for their Fiskefredag when they do an inspired tasting menu of mackerel, hake, prawns and more.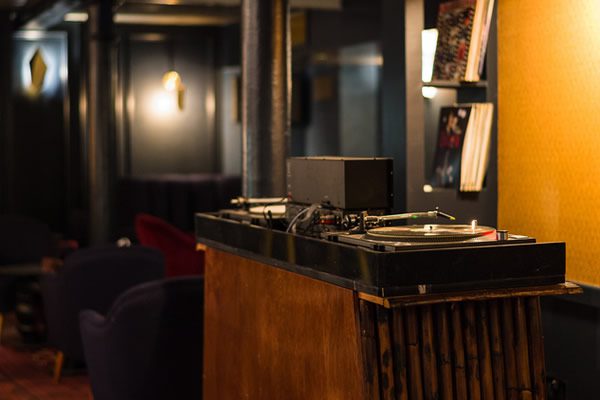 To party afterwards, we'd go for cocktails in the downstairs den that is Joyeux Bordel, the Shoreditch outpost of Experimental Cocktail Club, won't disappoint if you appreciate mixologists whip up wittily named concoctions plus they have someone playing records with an old-fashioned sound system which is unique apparently.
Try a smoky Tommy's Cut with Del Maguey mezcal, agave, lime, vermouth and grapefruit. If you like jazz, or even if you don't, you can't beat getting tickets for a booth at the legendary club Ronnie Scott's in Soho for a really special atmosphere.
For culture, the Serpentine Gallery has the double whammy appeal of luring you to Kensington Gardens for a stroll as well as enjoying whatever the latest free exhibition is there. Marina Abramović was especially compelling — she had audience members from all walks of life taking part in her performance art. I would have thought I'd CRINGE at anything like that but it was quite powerful.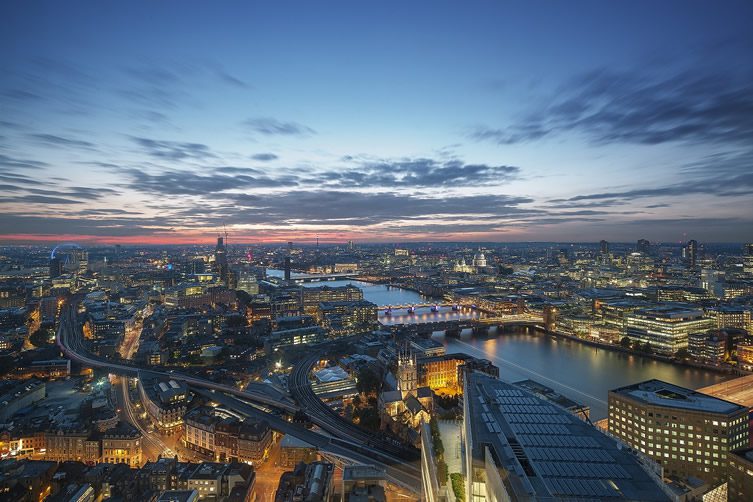 After spending a night in the Shangri-La hotel at the top of the neo-futurist 87-storey Shard I can definitely recommend heading to the top of London's tallest building designed by Renzo Piano: it's pretty butterfly-inducing to be at eye level with a helicopter pilot. You can just have a cocktail in the 57th-floor GŎNG bar to experience this: although drinks aren't cheap as you can imagine.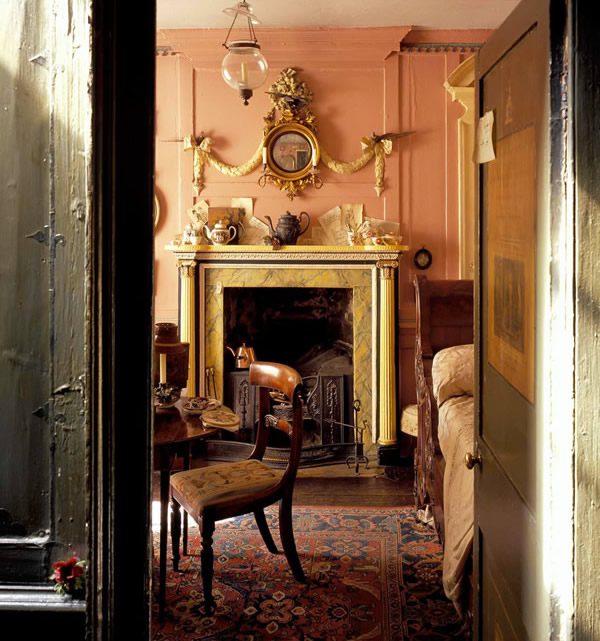 Step back in time at Dennis Severs' House at 18 Folgate Street a unique living museum in a Huguenot silk weavers' house which is a candlelit still life that transport you to the 17th and 18th centuries — a hop from Liverpool Street station.
I'm often daydreaming about moments in London's history I'd loved to have been part of. Oh to have been among the journalists at the Savoy hotel during the Blitz to experience the spirit. Savoy was the hub for wartime politicians and foreign correspondents.
Most people don't realise: Soho isn't named so for geographical reasons like SoHo New York is because it is south of Houston; it's after the hunting cry 'Soho!' as in 'Tally-ho!' coined by hare-hunters as it meant '"There goes the hare!"
Redchurch Street in Shoreditch is a charming lane shops which includes some of today's most interesting men and womenswear labels/shops: Huntergather, Hostem, Aimé and also fab home interiors… I love Finn Klaus Haapaniemi's pretty crockery, and Labour and Wait with its neatly presented wooden utensils and stationery and the like is pure utilitarian homeware porn.
I still love Portobello Road on Friday's market day especially… just sidestep all the Union Jack tourist tat and stop at Jessie Western to look at their hand-crafted Native American turquoise and sterling-silver jewellery, concho belts and Navajo accessories and then Katrina Phillips at number 99 to browse pretty ceramics hand made and glazed in Streatham, Ethiopian-silver charms, Papua New Guinea mother-of-pearl necklaces — nothing sold here has ever seen a production line. Then end up on Golborne Road at Kokon to Zai for its eccentric mix of furniture and curios, from sea coral ornaments and Belgian perfumes to snake skin purses.
To get away from it all I go to Postman's Park, a churchyard near to St Paul's which is home to George Frederic Watts' Memorial to Heroic Self Sacrifice.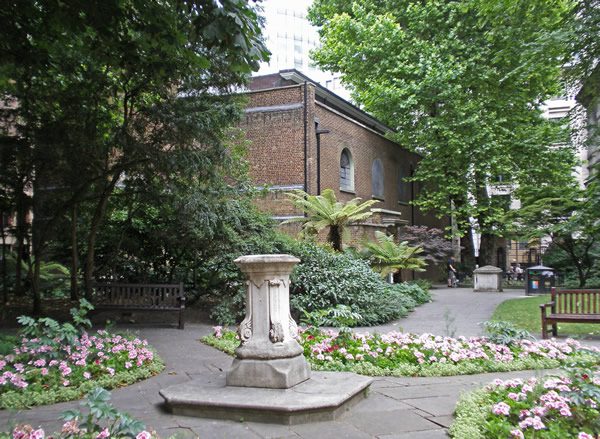 The artist's tiled plaques started in 1887 tell the stories of ordinary people who lost their lives while saving others, and they make a touching read — fans of Patrick Marber's Closer, will recognise this scene as being where the play and film starts.
Chelsea Physic Garden is a botanical haven of plants originally cultivated by the Society of Apothecaries in 1673. A spa treatment at the Berkeley Hotel is like a mini holiday: after your Bamford Haybarn therapy, you can use the rooftop swimming pool which is open air in sunny weather.
I'm often doing new things in London! This city is never shortage of fresh inspiration for an adventure. I had to go to Hackney Wick recently so I walked over the canal to the Queen Elizabeth Olympic Park: an incredible expanse of green thanks to ingenious landscaping.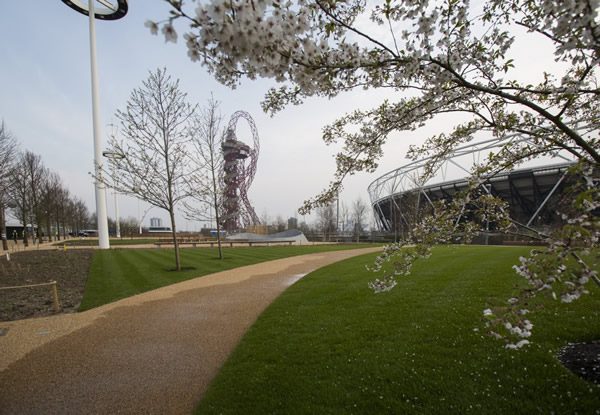 On a sunny day walk along its promenades towards Westfield Stratford and it's like being on holiday in the future… run through the water fountains with the sic-fi-like ArcelorMittal Orbit in the background.
Luxury property developments are stripping some genuine soul and personality from London, but that's progress. Boris Johnson vowed to avoid 'social cleansing', that totally depressing term for how increasing property rates mean the poor are pushed out their homes and even out of the city itself, but it's hard to imagine with so many luxury flats being built where there was once social housing and then foreign investors buying these that this isn't happening. London is Changing is a campaign that shares some of the voices of those who can only dream of getting on the property ladder now.
I was only chatting to my local shoe-repair guy in Queens Park about the frightening 'social cleansing' taking place. He said St John's Wood is so posh now the residents pay for a private security firm to patrol the streets. I can't even get my head around that.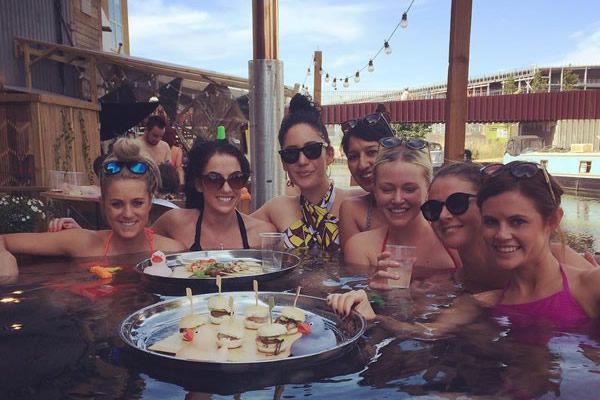 If you read NW by Zadie Smith it focusses on an area which is South Kilburn where a whopping fancy block of expensive apartments has just gone up instead of a beloved community centre; it's now side by side by with one of the most deprived pockets in the country. What we need is more genuinely affordable housing.
Has London reached its zenith? I would say I've never loved London more for its culture or cuisines… although this article did crack me up: HOT TUB SUPPER CLUB? Seriously? I hope that it never loses a lot of its original and retro charm and you don't want too many of its greasy spoons becoming cocktail bars where you drink out of jam jars.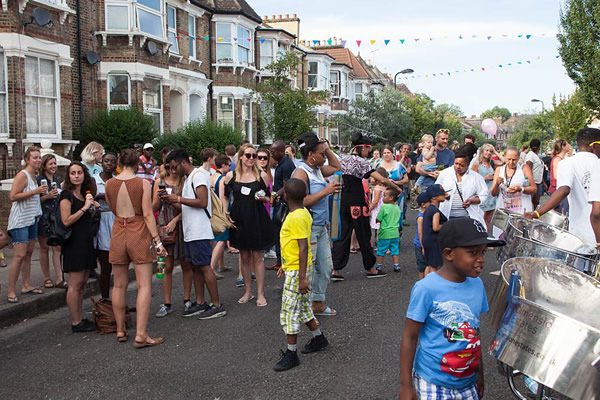 I was sad when the Cock and Bottle on Artesian Road in Notting Hill shut: it was the last bastion of old Notting Hill: no credit cards, pints of ale, proper pub quizzes… It's reopened in a yuppy-friendly way but seems to have retained some of its historic charm aesthetically. It won't have the same grumpy old men though.
I hope that London manages to improve its community spirit and people mingle more, and lots of Hong Kong investors don't just buy up property as investment. My friend Kuba Nowak did a great BBC radio documentary, My Changing City: he hosted a street party on Ickburgh Road in Clapton where he lives to bring all neighbours together. We need more of that otherwise London will just be a shiny capitalist cosmopolis with no soul.