As their name promises, the guys and girls at Quixotic Projects like to do things differently. The hospitality group is on a mission to broaden the culinary horizons of Paris; we are a little hot and bothered over their Mexican restaurant Candelaria, and sister venue Hero — serving Korean fried chicken — is pretty tasty stuff too.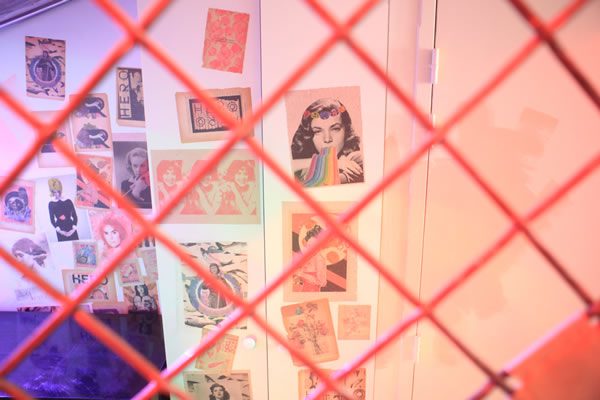 Designed by Swede Jeanette Dalrot and New York branding specialists Safari Sundays, things get off to a bright start, with a bold neon sign setting the tone for the peppy cocktail bar on the ground floor. The smoothness of the strawberry and cream marble counter top and the attendant wooden bar stools is cut through by the rawness of the unfinished breeze block walls and the staircase leading up to the main dining area.
The upstairs space literally makes one sit up and take notice, as both the seating and tables are raised to bar height throughout. The stools add a natural materiality, both in their wooden construction and the strands of woollen fibre that stretch between the legs as though being woven on a loom. A curved wooden counter back, made from countless individual wood slats is another nice touch. As anyone who has ever tackled a drumstick will know, chowing down on fried chicken is a messy business, and it's a thoughtful addition to include a central wash-up station so guests don't have to go all the way to the bathroom when things get too icky.