Aren't burgers brilliant? Dating back to the days of the Australopithecines, the dawn of the Hominini and the earliest traces of the human clade, where our first ancestors would tuck raw flesh from African Bovidae inside juicy, succulent leaves — the humble burger has been with us as long as we've been considered human. Possibly. Well, a handful of American charlatans around the turn of the 20th century each claimed the burger as their own, but we know better than that, hey kids?
Digression. I'm hungry … need meat. Shit, I'm in luck: it's National Burger Day in the United Kingdom folk; the chaps at mens' email newsletter Mr Hyde (from the minds behind ShortList) organising another 20% burger discount at hundreds of eateries around the island.
Celebrating the new We Heart's London City Guide, and The Edit's London events listings, we've rustled up a moreish top pickings of the best patties to sink your teeth into today; including a ruck of one-offs (beef patty, deep-fried avocado ice cream and candied bacon, anyone?) and ALL with 20% off, today only. At the ready, dive into London's best burgers…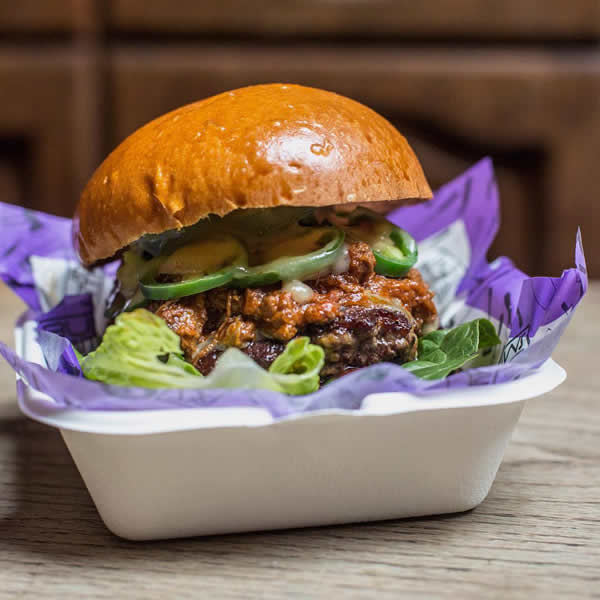 Bunsmiths
Sebright Arms, Bethnal Green, and The Miller, London Bridge, are the two spots where revered Bunsmiths undertake their diligent work. This individual, going by the name The Hot Bun, consists of aged beef patty cooked medium rare, slow cooked pork and beef chilli, lettuce, fresh jalapeños, mature cheddar and spiced mayo. Sold, to the man with the big gut and greasy chin.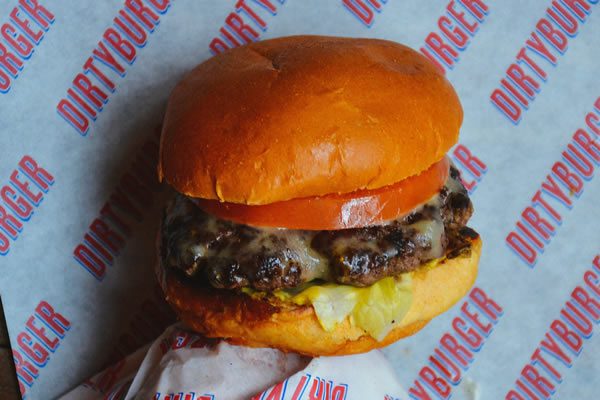 Dirty Burger
Don't the words Dirty and Burger just belong together? With five locations around London, Dirty Burger will also be dishing up their dirty delights at the Mr Hyde & Big Eater special burger party at Dalston Yard; the last few tickets for which are available here.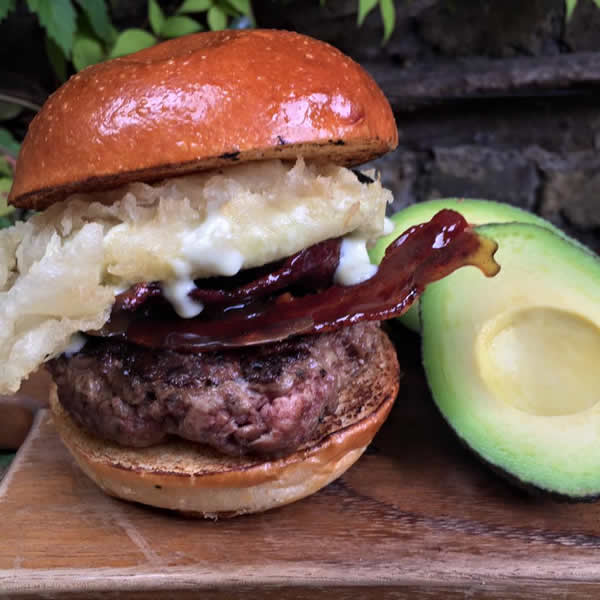 Yeah! Burger
We penned some words recently about the savage masterminds of the scotch egg burger — you'd think the patty prophets would have something up their sleeve to celebrate National Burger Day. And they do. Introducing: Beef patty, deep fried avocado ice cream, candied bacon. Sickos. Beautiful sickos.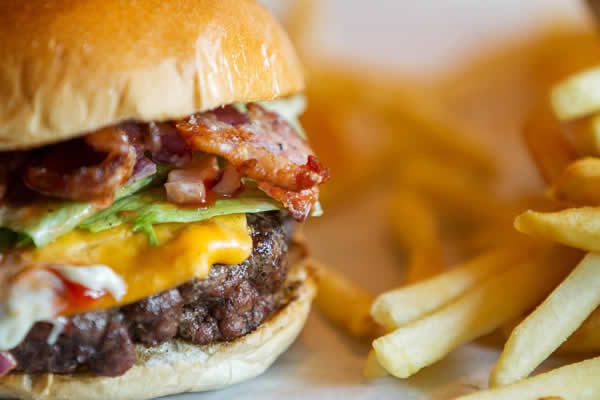 Tommi's Burger Joint
There are two 'joints' in The Big Smoke belonging to the Icelandic chain founded by Tomas Tómasson, where the big-bearded Icelander will look down on you with a mixture of approval and lordly contempt. Are you strong enough to eat my burgers, can you drag a truck through 5ft snowfall with your bare hands?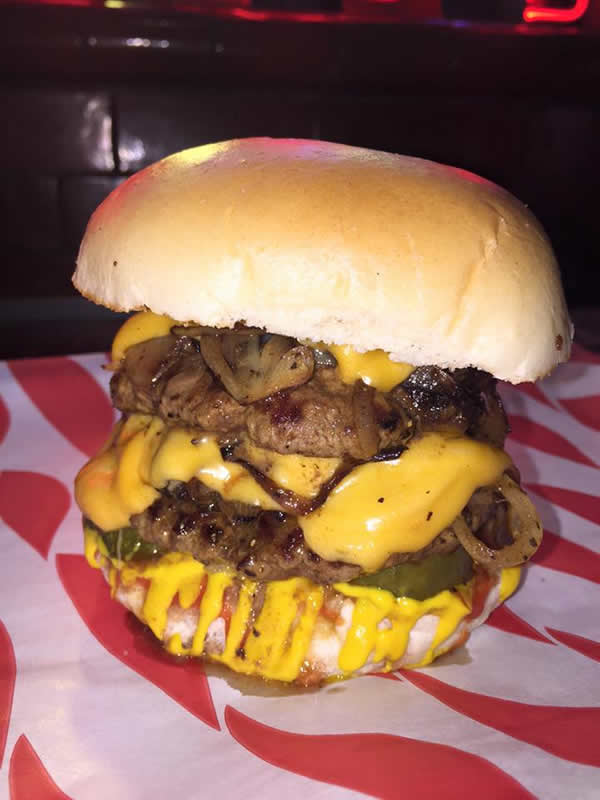 MEATmission
Hoxton's MEATmission needs little introduction — from the meat minds behind the MEATliquor empire (long believed to serve up some of London's finest burgers), Shoreditch's church of charcoal is the place to say grace to the patty gods this celestial day.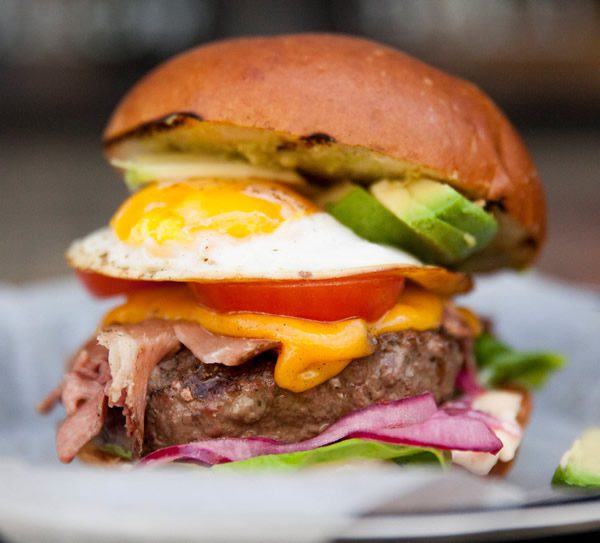 Bukowski Grill
Outlets in Shoreditch, at BOXPARK, and Brixton Market, Bukowski Grill have made quite a name for themselves over the last few years — regularly popping up in top burger lists, for patties as badly behaved as their namesake.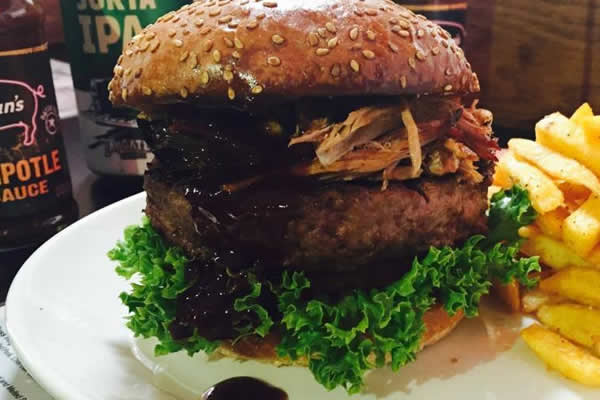 Bodean's BBQ
Recognised as one of the city's premier spots for real, rootin'-tootin' barbeque, Bodean's BBQ have recently opened up on Old Street, where you can burrow your face right down into their Tennessee Tower Combo today. YES.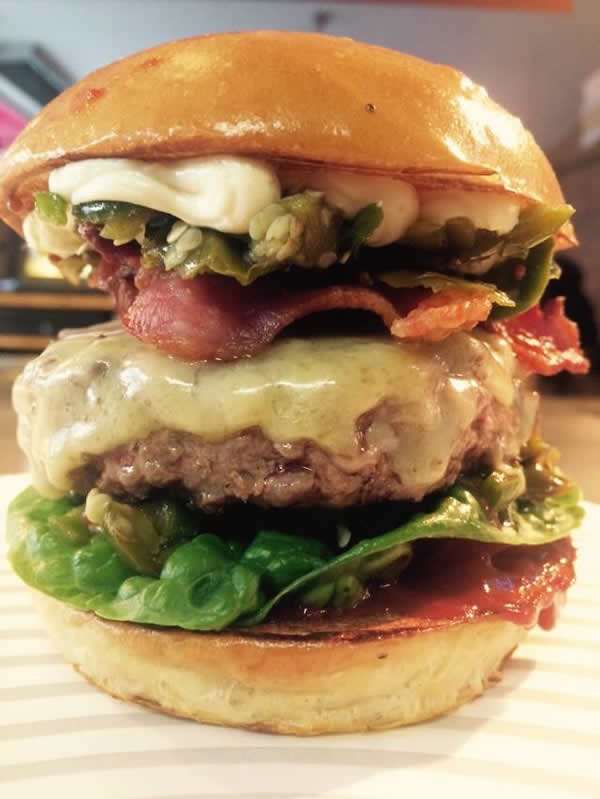 Patty&Bun
Clearly inspired by Dre's return, Patty&Bun's Smoke Cheese Everyday burger involved considerable deviance. Brioche, chipotle ketchup, lettuce, aged beef patty, smoked applewood, pancetta, green chilli relish and smoked cheese mayo. Forget about Dre…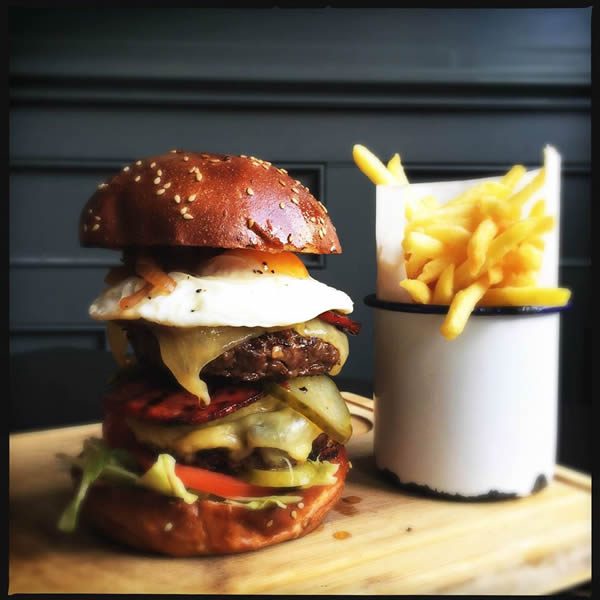 The Tommyfield, Kennington
Newly-opened The Tommyfield in Kennington is part of Three Cheers Pub Co, who are going in BIG this National Burger Day. When we say big, we mean big. Get your chops around this fella — but, please, send us a pic if you manage it…