If two art fairs in one venue wasn't enough to send you down with cultural fatigue, Moniker Art Fair have collaborated with Moniker Projects, Assemble London (a new creative community founded by Streetfeast and Dinerama man Dominic Cools-Lartigue), and Patrón Tequila to create a fancy new pop-up dining experience: the Art of Patrón Cocktail Cantina.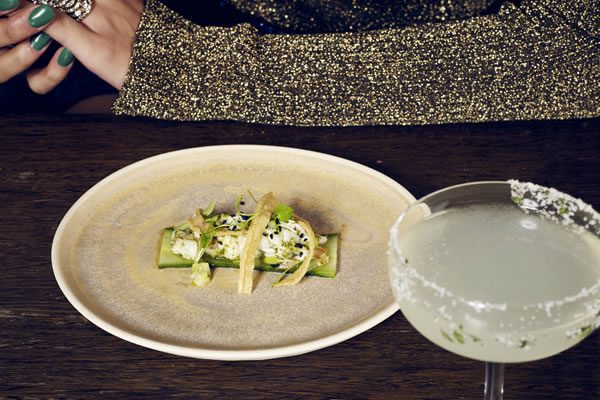 Taking guests on an exclusive journey, The Cantina is a space to enjoy unpretentious Mexican street food and cocktails alongside artworks by stencil artist Nick Walker and contemporary multidisciplinary artist Lauren Baker.
Five plates (think Rib Eye Tacos, Lamb Barbacoa, Guacamole) and five miniature Patrón Tequila cocktails clock in at a surprisingly fair £25 — due to its location, diners must also have a ticket for the Moniker Art Fair … reduced to £5 if bought together. There's a variety of one hour slots still available (today's seating is fully sold out), so swing by Billetto to secure your place in an immersion of eating, drinking and art this weekend.
@patron
@monikerprojects
@trumanbrewery
@laurenbakerart