Festivals are awash with acts and performances that define 'moments' in time. Moments in their careers, moments that define a sound or a scene. Ageing headliners who triumph for one last time; young upstarts who reach a juncture in their career. Every festival has performances good, bad, indifferent … brilliant; and some festivals have performances that are talked about for years after. Few festivals have a performance that defines the very essence of the festival itself. But then few festivals are Sónar.
Marking 30 years of Barcelona's ode to electronic experimentalism, Aphex Twin, the godfather of modern electronic music, blew decades of his work, influences and current favourites into the faces of tens of thousands of onlookers, just like that spiny alien version of himself does to the poor old lady in Chris Cunningham's video for Come to Daddy. One hour and a half of blistering music that spans mid-'80s new beat to frenetic modern terrorcore, proto acid house to groovy unreleased breakbeat. His own music, new and old; other artists iconic to unknown. Some Sónar punters despised it, others were confused by it, many stood in awe, and thousands were in spiritual raptures. Whatever your stance, this DJ set with bells on was a performance that epitomised a festival celebrating it's 30th birthday.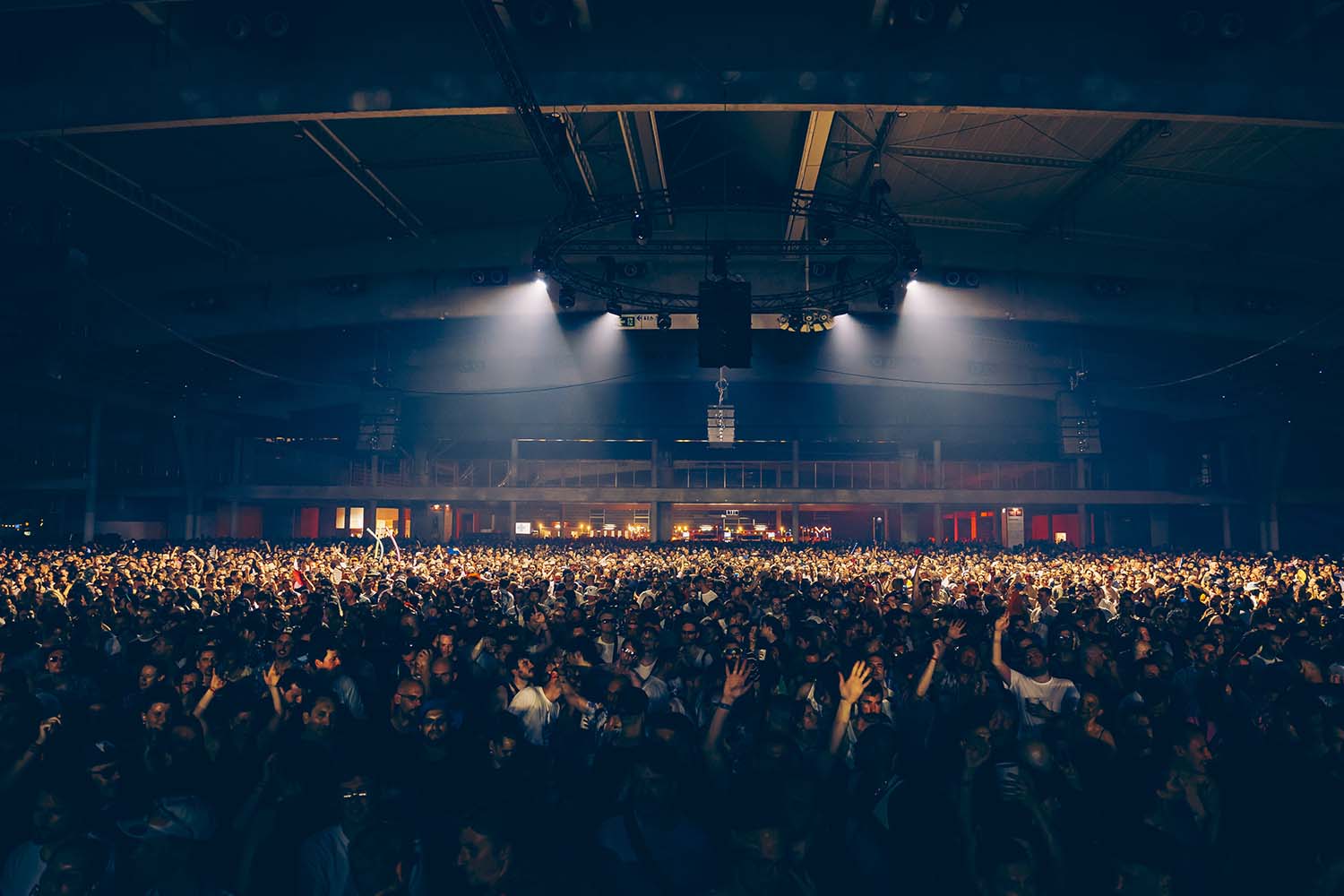 Weird, ingenious; danceable, undanceable; embracing the very latest in digital technologies, employing the most basic of analogue equipment. Experimentation of the highest order, prodding at the very edges of the scene he helped create at the twilight of the 1980s, Richard D. James's singular performance was undoubtably the most talked about of the weekend, but his influence and spirit could be found in every corner of the festival — alongside an abundance of artists at the opposite end of their career, desperate to tear it all up and start anew.
In keeping with Aphex Twin's renowned passion for music technology, at Lounge+D, we got our hands on Antonus Synths' incredible analogue modular synthesisers, handmade in Barcelona; also the Bullfrog Synthesizer, an 'educational' synth made in collaboration with Erica Synths and Richie Hawtin. The SonarÀgora stage saw an inspired talk from Aphex collaborator, visual artist Weirdcore and stage designer Zak Norman, aka Black Box Echo; the former talking about his work for the infamous headliner, as well as the likes of M.I.A., Oneohtrix Point Never, and Miley Cyrus, the latter his contribution to BICEP's immersive stadium show that seriously packed out SonarClub the night before. On Thursday, Hyperdub founder, dubstep pioneer, and academic, Kode9, packed the Complex+D auditorium with a fascinating solo performance fusing hi-tech club music with video game visuals. All demonstrated Sónar's breadth of enlightenment and entertainment.
Whilst there was hands-on demonstrations, keynotes, and performances all very much in the mould of Aphex Twin, there was much that embraced his famous contrariness. Spanish club sounds, blistering techno, ballroom house, queer icons, delicate ambient,UK urban and so much more … Sónar's ability to continual programme lineups that shine a light on every corner of dance music's vast and varied expanse remains unrivalled even 30 years on.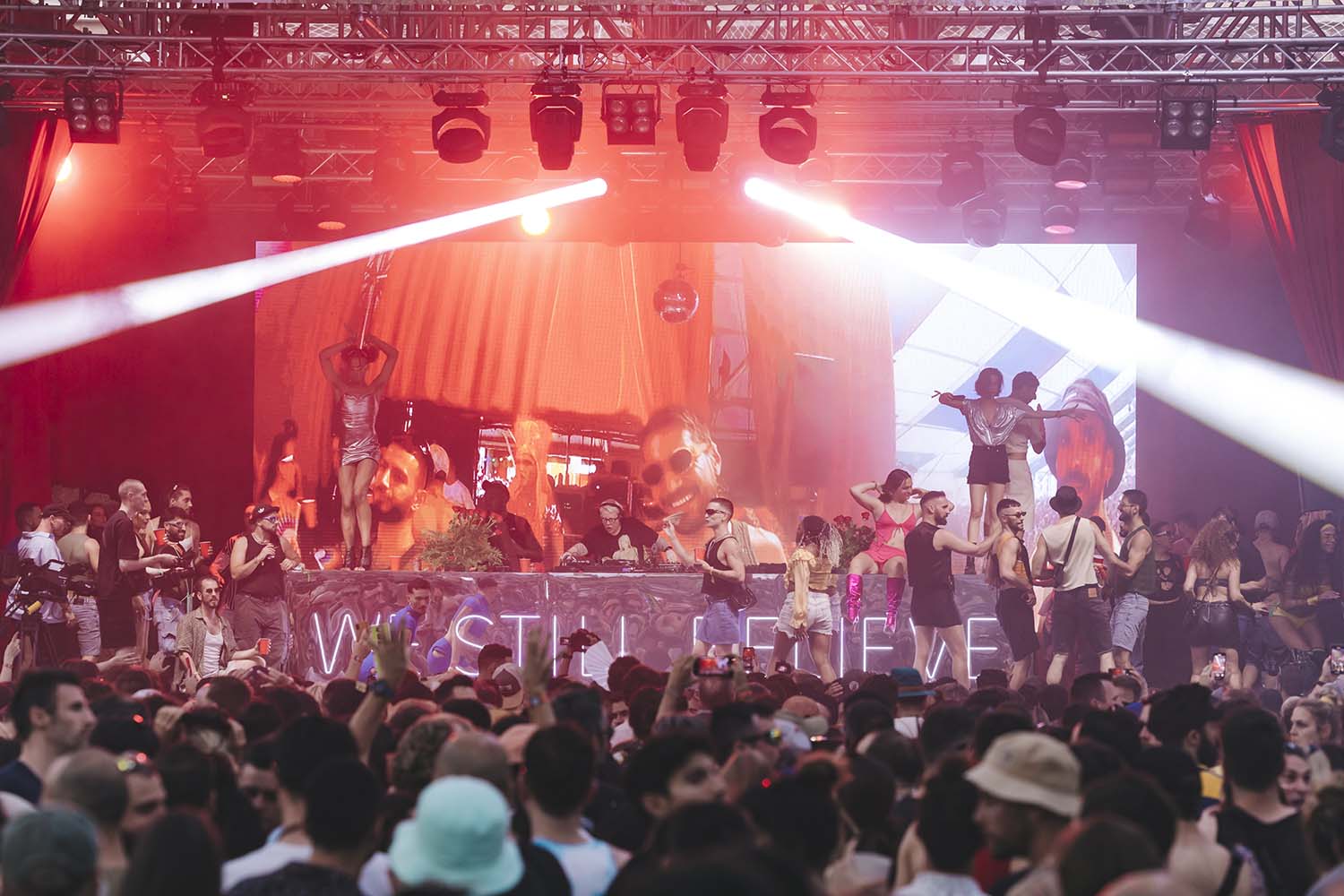 The newly revised (and much hotter) SónarVillage brought some big-hitting standout moments to this year's Sónar by Day —  2manydjs with Peach and Tiga; Horse Meat Disco and Prosumer; The Blessed Madonna; MikeQ; and Nick León all delivered sets that spelt FUN in caps lock. Contemporary Miami club music, classic house, pure disco, and unabashed party music … each performance reminding us that, amid a plethora of electronic experimentalism, dance music is all about the thing it gets its name from. Sónar's huge daytime dance floor is literally packed to the rafters with grinning punters representing all different scenes dancing their hearts out to electronic music in its purest form.
Across three days and two nights, 120,000 visitors from over 100 different countries come together in a celebration of dance. From the latest artificial intelligence to the sounds that changed the landscape of clubbing in the 1970s, Sónar once again confirms itself as the only place to be for anyone and everyone who cares about the dance floor. As brilliant and diverse as ever, 30 years of this Barcelona festival couldn't have been honoured in a more fitting way. See you next year.