Head of PR and Communications at the company behind rapidly expanding, super-cool hotel group, The Hoxton, Jules Pearson is also the co-founder of London's go-to happenings blog London On The Inside. An influential London type with an insatiable appetite for sniffing out the right parties, we got the lowdown on Jules's London: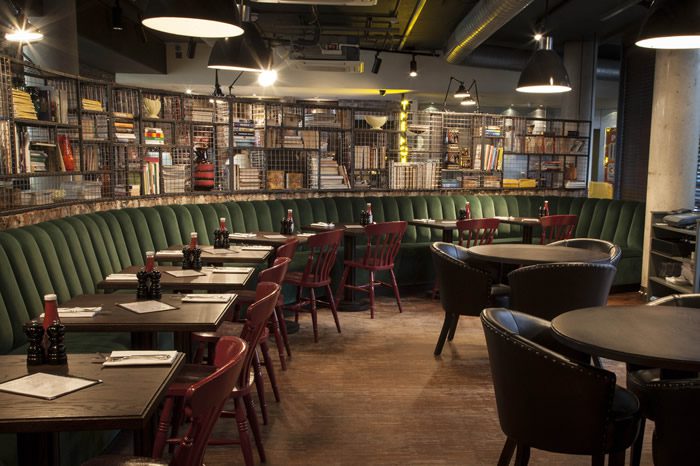 Stoke Newington has been home for over five years now and I love it. In the last four years it has massively changed and now has some amazing bars, restaurants and cafes. I love the fact that if I'm feeling sensible or it's a Sunday afternoon I can head to Church Street, or one of the local coffee shops and have a nice afternoon. Then when the sun goes down I'll head to Kingsland Road and Stoke Newington High Street, and party all night. There's something for all moods in my 'hood.
I've been in London six years now and it's massively changed, there's so much going on here. There are always tons of new openings — more so last year than ever before, as the foodie scene has really taken off: pop-ups, shows and shopping to rival the best cities in the world. Lately we've had an influx of international fashion brands opening up standalone stores, like J Crew, Victoria's Secret and Opening Ceremony. I used to always think I'd move to New York, but I can't see myself leaving London now. It's such an exciting time to live here, as people aren't afraid to try things out and things are constantly changing.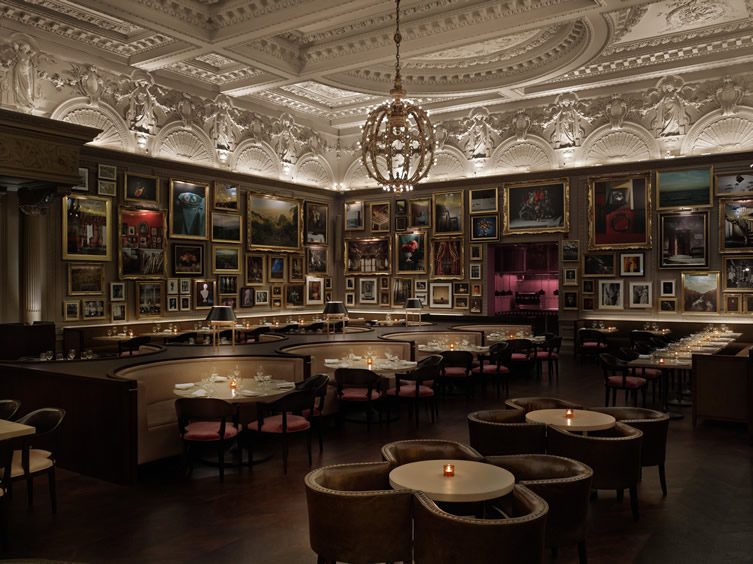 People aren't afraid to try new things, test the water with ideas or do things different even if there's a risk of failing. London's a city of opportunities, you just need to work hard and make the most of all of the chances that comes your way. Don't be scared of swimming against the current.
My perfect day would start with my fave avocado on toast at The Hoxton, Shoreditch. I'd then spend the morning blowing my wage in the shops nearby; APC, House of Hackney and YCN are my go to for treats. The afternoon would be spent in one of the many parks, if it's summer that might be people watching in London Fields, or in Autumn walking around Hyde Park. Lunch would be from one of the street food markets — a bacon butty from Le Swine is the BEST … or a BBQ in the park from Hill & Szrok. Dinner would be at Berners Tavern, one of the most beautiful dining rooms in the city, with food to match, before heading back East for cocktails at Ruby's Dalston — followed by a bit of dancing at grimey Marquis of Lansdowne.
If it was a special occasion, I'd have to take you to Typing Room at The Town Hall Hotel, Bethnal Green, to try one of their tasting menus. The restaurant is headed up by Lee Westcott, still in his 20s, and the food has both style and substance. Even the bread is amazing, and comes served with marmite butter or chicken-skin butter.
The top three places I'd take a first-timer:
1. Selfridges, it's my favourite shop. I could spend so many hours (and so much money) in there, just exploring every corner of every floor.
2. Broadway Market on a Saturday to check out the market, bars and restaurants and to people watch at one of London's most fashionable areas.
3. Hampstead Heath for a walk around the heath, dip in the ponds if you're brave enough, Instagram the views, and then lunch in the village.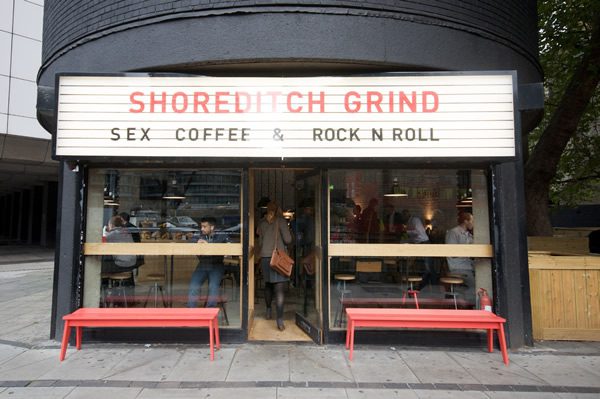 London's best coffee? I'm a big fan of Grind & Co., who have espresso bars across London. Shoreditch Grind, the original, has one of the most popular exteriors on social media in London, with its cinema sign and punchy slogans. Not only do they do coffee, but also killer cocktails with cool decor, decent grub and good music.
I love nothing more than escaping to one of the city's parks. There's something completely relaxing about strolling through Hyde Park, and completely forgetting where you are. But if I want to get out of the city, my favourite little escape is Great Fosters — just outside London, in Surrey — it's a Grade I listed building with its own grounds, amazing food and an outdoor pool which still has original 1920s changing huts.
I recently went to the Hayward Gallery to check out Carsten Höller: Decision, a new exhibition by the Belgian artist. I'd never been to the gallery before, and I got to go in a flying machine and slide down a huge slide … it doesn't get better than that. I also took a swim in an outdoor pool in the middle of Kings Cross, which was pretty strange. That's the thing that's so great about this city, there's so much to see and do — you could do something different every night of the week for a whole year and never do the same thing twice. I love it!
Did you know that London is the greenest major city in Europe and the third greenest city of its size in the world? That's why we have so many amazing parks. And you all thought it was overcrowded…
I think London is still very much evolving, learning what works, what doesn't, and what will be around for a long time. Pop-ups have allowed people to test out business ideas before committing to them, and this has resulted in a rise in new businesses. Areas are changing all of the time, and people from other cultures are bringing new ideas. Plus Londoners are travelling the world and bringing back inspiration and ideas with them. It's a huge melting pot, and there's still plenty of change to come.
I can see the city being even more established in 10 years. It'll have more confidence, and the neighbourhoods will be much more defined, a lot like New York. Central London will be completely developed by then, not a space left that doesn't have a purpose. I also think there'll be even more high-rise buildings — I also have a bad feeling that the city is going to get even more expensive.