Written and researched by Verena Pfeiffer-Kloss with original photography by Nigel Green, the Berlin U-Bahn Architecture and Design Map from publisher Blue Crow Media is the latest title in its series of 20th century architecture guides.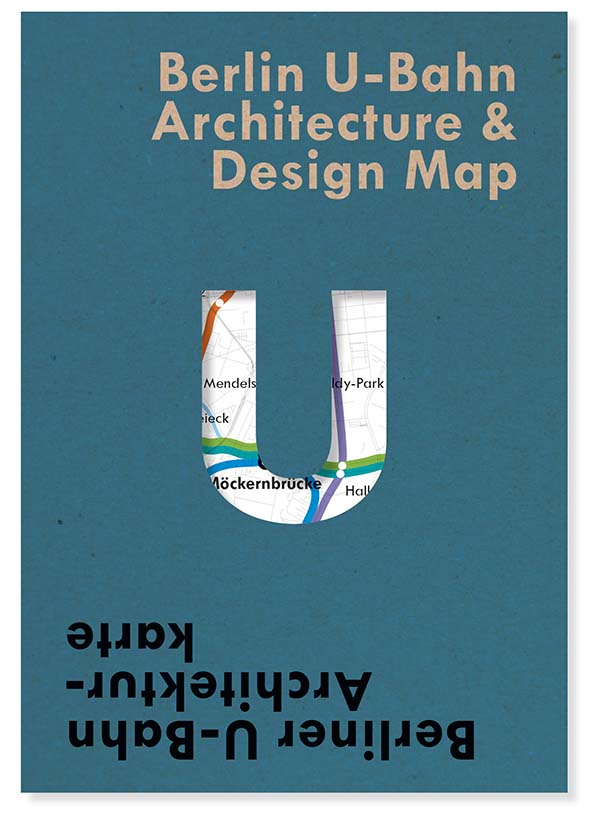 Having already highlighted Germany's capital with the Brutalist Berlin Map and Modern Berlin, this guide takes readers on a journey of architecture and design across the city's U-Bahn network from 1902 to 2009.
The mapped ode to U-Bahn architecture explores an extraordinary story of the social and economic history of Berlin in the 20th century, including the fact that of today's 173 U-Bahn stations, half were built by 1930. Following this date, 70 were built in West Berlin, and only ten in East Berlin.
The two-sided, bilingual guide features a total 50 stations. Each presented with its own imagery and information, the easy to read map gets its reader effortlessly to each location. From Rosenthaler Platz to Richard Wagner Platz, the 'ghost stations' of East Berlin, to the colourful glazed ceramic tiles of stations such as Jungfernheide, the guide is designed to enlighten Berliners and tourists of both the history of the stations and their design details.
Extravagant tile patterns and typefaces adorn many splendid U-Bahn stations, with the works of architects including Art Nouveau- and Modernism-inspired Swedish architect, Alfred Grenander, and Rainer Gerhard Rümmler, whose stations showcase his Pop Art and Postmodernist influences, having had a distinct impact on their design throughout the 20th century.
The Berlin U-Bahn Architecture and Design Map, published by Blue Crow Media, is out now.