Ford: once thought of as a reliable, solid motor that would go the distance, now all of those things and sexy to boot. Since last year's announcement of the Vignale concept (a luxury imprint with all the material and technological bells and whistles you could dream of) and its application to the Mondeo, Ford has up-scaled its design offering, focusing on finely tuned details, luxe leathers and hand-crafted finishes, largely due to demand from its increasingly sophisticated customer base.
Unsurprising then that the automotive giant decided to unveil its latest luxury concept, the S-MAX Vignale, at the design industry's most prestigious (and swankiest) festival – the Salone del Mobile in Milan. And that's how I found myself sipping Prosecco in a sunlit courtyard of the city's Palazzo Reale last month, a phenomenal neo-classic Renaissance palace, chosen no doubt because of its enormous art and design cred (Picasso held his first retrospective here). A guest of Ford, I'd come to witness the grand unveiling of the S-MAX Vignale, and get the inside scoop on the design process behind it.
So what makes the S-MAX Vignale different to its average Joe cousin? Firstly it boasts 21-inch alloy wheels, plenty of jewellery-like dark-chromed polished aluminium detailing (on the wing mirrors and exhaust, for example) and a specially designed honeycombe grille with a matt metallic finish and polished aluminium surround. Its interior styling has been inspired by extensive research into menswear trends: its highly customisable, the seats are made from quilted, premium leather with a contrasting red stitching, and the dashboard is treated to the same quality hide, as well as top-notch aluminium touches. Even the exterior paint is a very on-trend pearlescent grey, dubbed "Milano Grigio".
After getting a good snoop round this beautiful machine, and the accompanying lifestyle collection featuring new luggage and a watch, I managed to catch up with Ford Europe's Executive Director for Design Martin Smith, to chat about craftsmanship, the future of cars and changing Ford's wholesome image…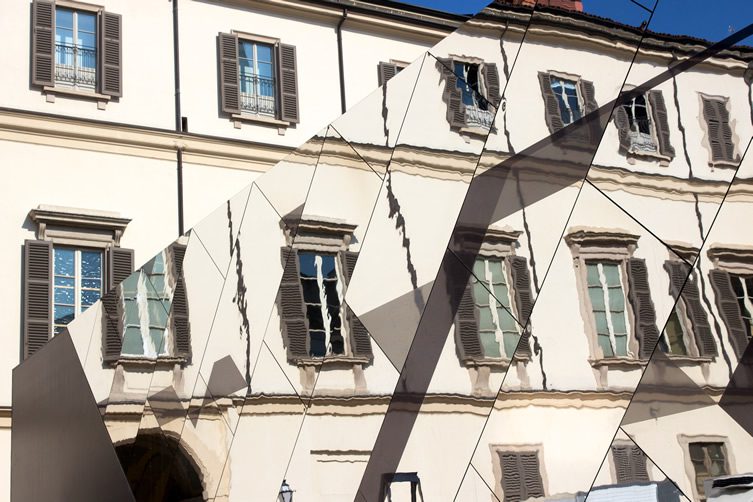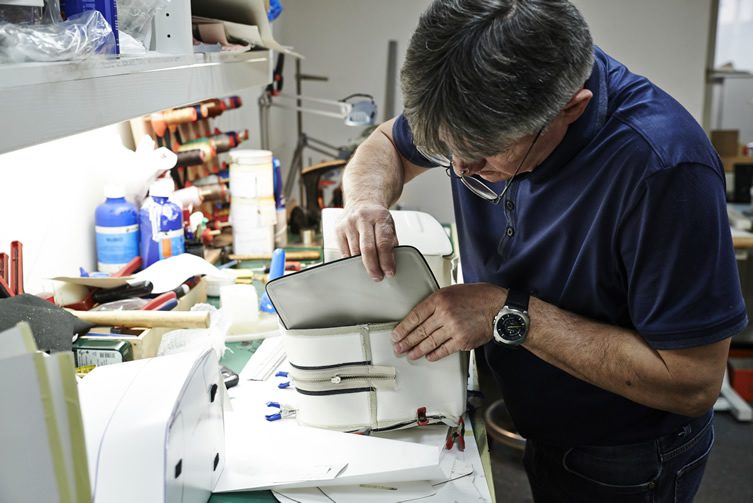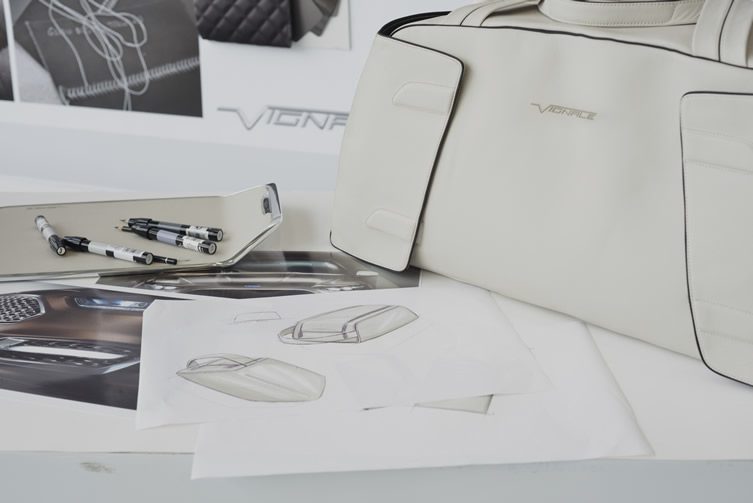 Craftsmanship is a big angle for Ford at the moment. Tell me about some of the handmade touches on the S-MAX Vignale and why it's something you've chosen to focus on?
The whole Vignale concept has been created in response to customer demand. More than 60% of the people that currently by an S-MAX, go for the top of the line. They buy all the electronic equipment and all the leather you can get and still they would like more. We analysed that and deduced that people are actually asking for more luxury. They wanted a more individual product, plus more sophisticated materials and finishes. That leads us into craftsmanship. We're not a premium brand and we're not aspiring to being a premium brand, but we try to deliver what our customers want. It's an interesting balance.
The Vignale is not a hand-made Rolls-Royce, it will be built on a production line but a lot of its elements are hand-crafted. The instrument panel for example is hand-covered in leather, as are the arm rests and the doors, the steering wheel too. You can't get a machine to sew a steering wheel rim up, it has to be done by hand. So a lot of the elements are handcrafted and then they're put into the car and assembled by a robot!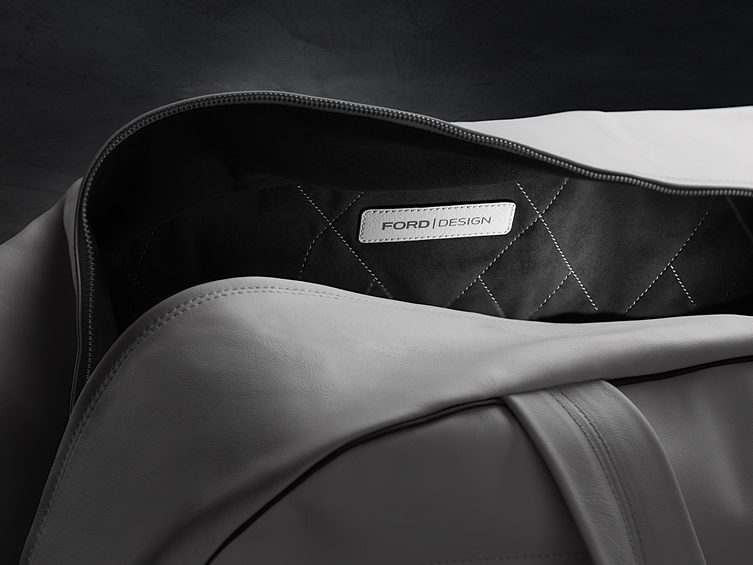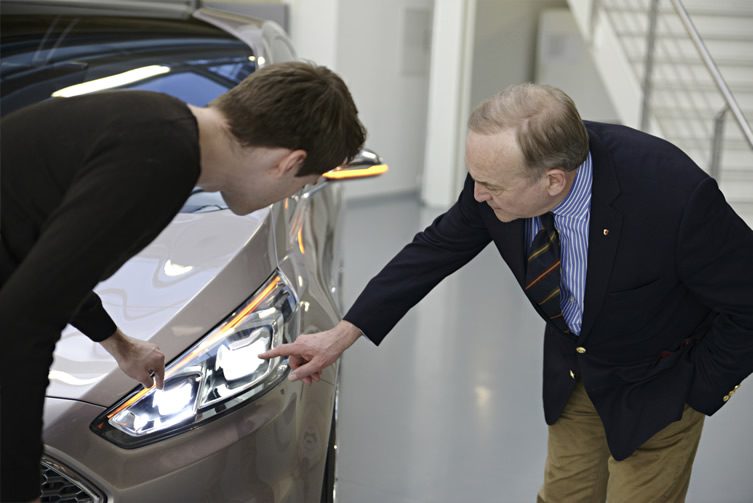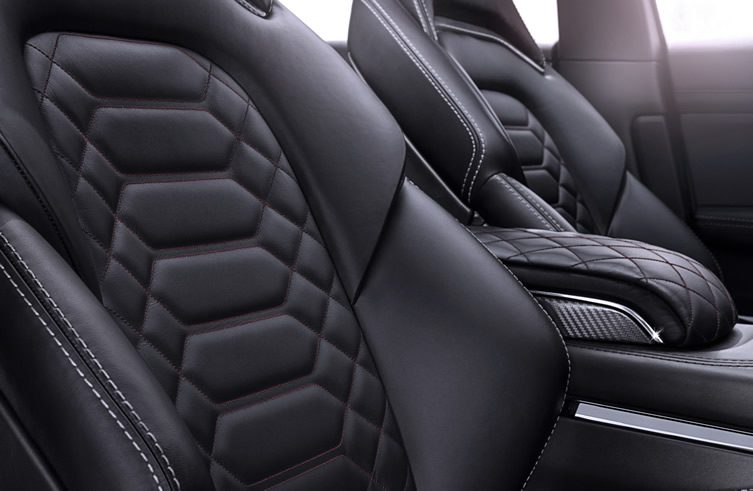 A lot of the inspiration for Vignale has come from outside of the automotive industry – jewellery and fashion, for example. Has that meant collaborating with outside practitioners or changing the design process within your team?
No, we rely on our internal design department to produce everything including the lifestyle collection – the Vignale luggage and watch. But our field of influence has possibly widened. We've been coming to the Salone here in Milan for many years and have always taken inspiration from the latest developments in fashion and furniture – whether shapes are becoming rounder, harder softer or more architectural, and how the technology is changing furniture design. We have a dedicated team within Ford Design whose job is to what we call 'future' trends.
The Future team busy themselves visiting sportswear exhibitions, Milan and Cologne furniture fairs, fashion shows, technology expos, lighting exhibitions – everything that could possibly influence us. They then report back to the global design team. We monitor trends and then try to extrapolate parts of them for the lifecycle of a vehicle, which of course a lot longer than a trend will exist.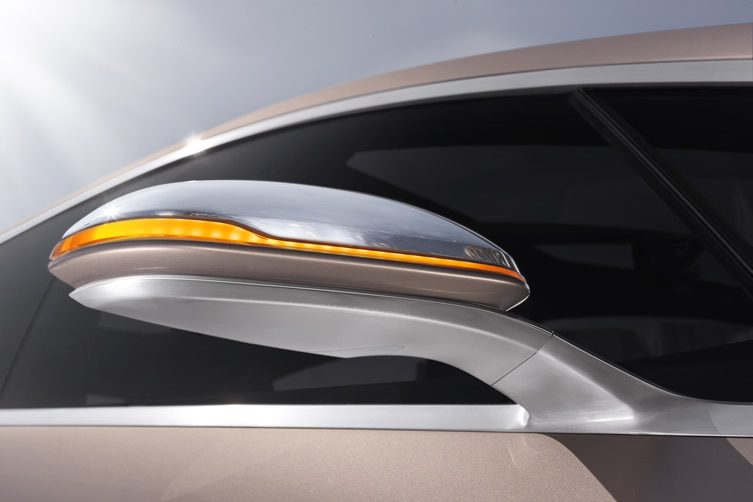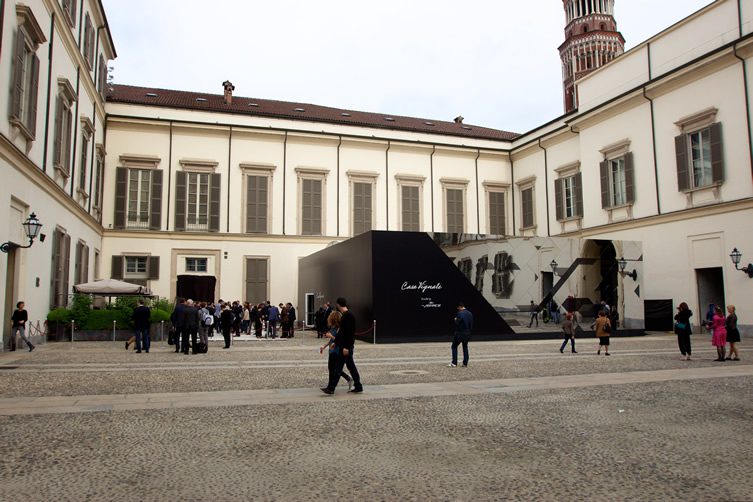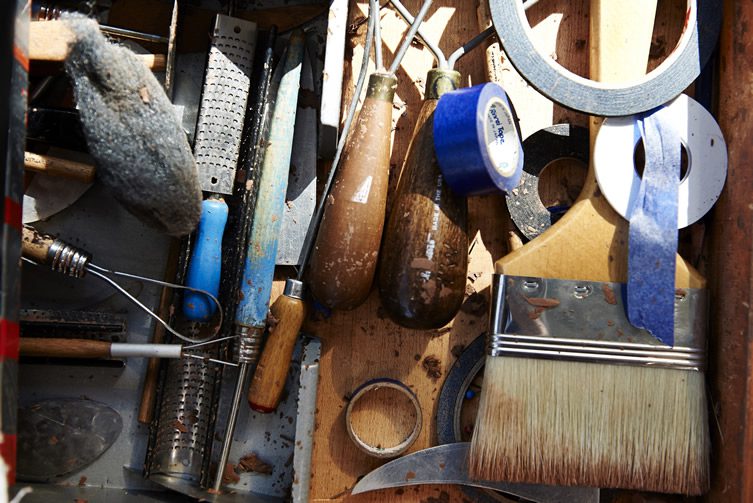 That must be a difficult balance to strike: on one hand you're seeking inspiration from menswear collections, which will only last a season, but your creating something that you hope people will only buy every five years…
It's about using all the information to form a considered opinion about what will be fashionable in the future. One of the ongoing developments is that leather is continuing to grow in popularity. Ten years ago it was very rare to find a leather seat in a Ford Fiesta, today we sell plenty. That's definitely a trend that's going to continue. In terms of colour, it's a bit more difficult to predict. We can monitor technology trends very carefully to get a good idea of what's going to be popular. In the future car interiors will be simplified, and easier to control. This will possibly be entirely by voice, as well as retina recognition and possibly by gesture. What's more difficult to 'future' is whether a car will be flamboyant, austere, somber, architectural or whatever! We stay true to our philosophy that cars need to be compelling and drop dead gorgeous.
Ford is often seen as a solid, family car brand. Have there been challenges in moving into the luxury market?
Yes, Ford is seen generally in that way, but the customers that have been asking us to provide Vignale are different. Sometimes they're Ford newcomers (especially S-MAX customers because you can't buy an equivalent anywhere else), but they're also Ford loyalists that want to move upmarket. So the challenges are only in fulfilling their expectations. If customers say I want a more luxurious Ford Mondeo or a more luxurious S-MAX, we know how to do that, we just hadn't been asked before!
***