Detroit and its famed Big Three are suffering a Rocky Balboa style crisis. Down but far from out, the giants of the motor industry and their hometown are weary, battle-worn, but blessed with more than enough character for a triumphant comeback. That's certainly true of Motor City's most famous son, the Ford Motor Company may have spent some time on the ropes, but has been giving itself a pep talk in the corner – and the pivotal round looks about to start. Invited to visit one of the world's truly iconic brands on their home turf, I'd only been in town for a few minutes before a taxi driver had mentioned the car manufacturer's refusal of some $17.4 billion in federal loans – something both GM and Chrysler had eagerly snapped up.
"My father made cars for Ford his whole life, and I spent most of mine doing that too – now I drive them for a living", he recounts. It's immediately clear the impact that the motor industry has on Detroit – impact, I expected, but there's a genuine warmth from the people that I perhaps hadn't. The owner of a diner in which I'm devouring a pulled pork-topped burger is overjoyed for me when I tell him I'm going to The Henry Ford tomorrow, I'm a bit embarrassed, to be honest; I'd never heard of it until I hurriedly scanned my trip's itinerary the day before.
The next day, some 150 "online influencers" (I wish someone would find less frightful ways to describe us internet publishers, at least it's better than bloggers I guess) are bussed out to Dearborn, the epicentre of all that is Ford, and to the origin of my new friend's delight, for the Ford NAIAS Digital Summit's welcome dinner. It's not long till I begin to appreciate just why he was so pleased for me – The Henry Ford is an utterly fascinating museum, the place literally bulges at the seams with American history: the limousine in which J.F.K met his untimely end, the chair Lincoln was sitting in when he too was assassinated – and less morbid curiosities, like the only remaining prototype of Buckminster Fuller's Dymaxion House and the bus from which Rosa Parks made her historic stand against racial segregation.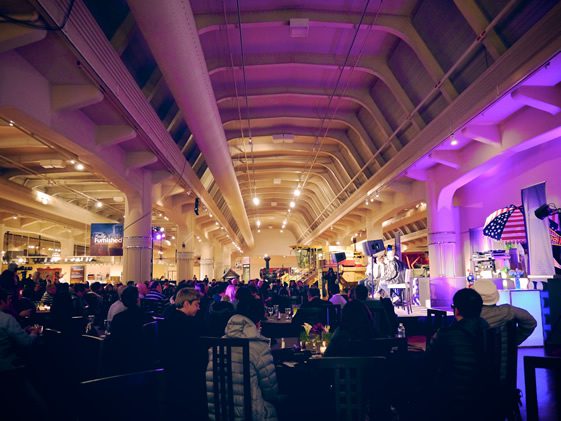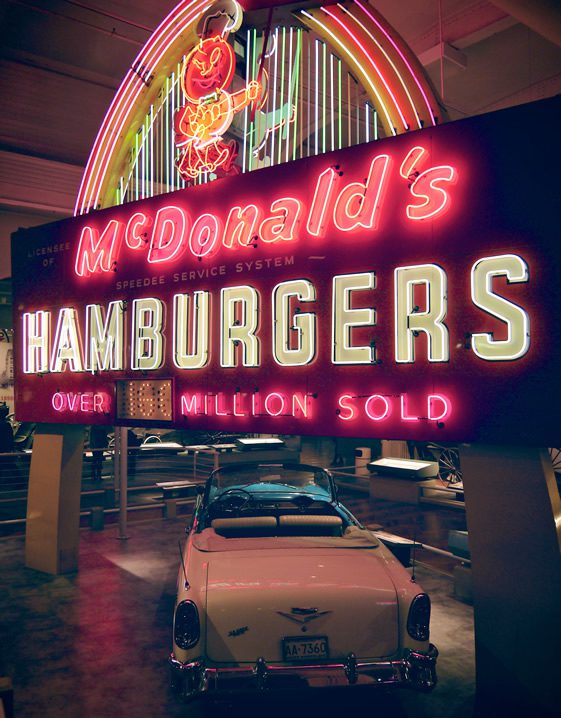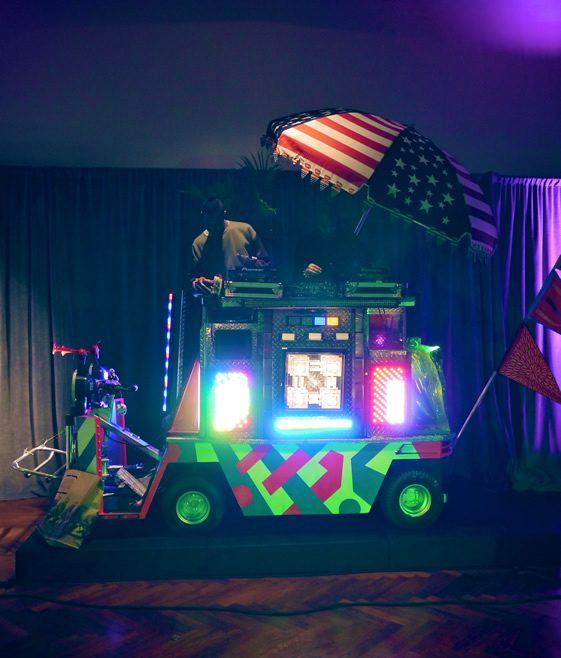 More kitsch helpings of Americana offer light relief, Oscar Mayer Company's 1952 Wienermobile perhaps the finest. It's not just the surroundings that are surprising though, we're here for the North American International Auto Show and tonight is more of an introduction, a chance to mingle (and guzzle quite brilliant local IPAs, but that's another story) – but a panel discussion with MILK's Geremy Jasper and Georgie Greville, Group Vice President of Global Design and Chief Creative Officer J Mays (who mustn't have much room left on his business card), and artist Cyril Duval was equally intriguing – the evening's DJs even more so, there were clearly a lot of people here who hadn't danced to witch house before.
The brave booking of the DJs who are splicing chopped and screwed R&B with electronica, disco with chillwave, fills me with joy – but it's the taco truck cum wedding-DJ disco booth from which the duo are dropping these ill-fitting beats that tells another story of surprise: the aforementioned panel discussion centres largely around an American campaign to promote the Fusion, formerly known as the Mondeo. Wall to Wall: The Fusion Collective saw Geremy Jasper and Georgie Greville curate a series of exhibitions that included specially commissioned works from artists, that included another of those on the stage; Cyril Duval. The Parisian designer, who toys with fashion, product design, art and visual communication, is a bold choice for the panel and many onlookers are bemused as he passionately describes the processes behind his contribution; FELON – the DJ booth that is flashing its dizzying neon garishness behind the assembled panel.
It's an interesting talk, the DJ's track selection is brilliant – the faces of those to whom Daft Punk is cutting-edge even more so – the food is good, and the setting is awe-inspiring; yet the Fusion campaign is what really made me sit up and take note. The brave world of bleeding-edge artists and cross-disciplinary collaborations is one oft-trodden by the big names in German automobiles, but Ford? Trusty, dependable Ford, with its big trucks, transit vans and sales-rep Mondeos? It's like Rocky Balboa choosing a rare martial art for his next move, coming out of the corner in a Kill Bill jumpsuit. It's brave, interesting, and looks to have paid off – the campaign was a big success, Balboa may have landed a decisive blow. It's too early for the referee to call time, but this is going to be some last round…