Holidays don't seem to get any cheaper, do they? Despite the emergence of budget airlines, rising fuel prices and unfavourable exchange rates really put a dent in the finances when it comes to those precious escapes from the daily grind. But one area in which you do get more for your money these days is accommodation. Even hotels at the modest end of the budgetary scale realise that offering bog standard bed and breakfast just won't cut it any more, and a whole industry has sprung up offering five-star design at an affordable price.
We've gotten together with holiday price comparison website Icelolly.com to rustle up a selection of the finest design-led hotels in cities less than three hours flight from London, for under a ton. Yes folks, cutting-edge design for under £100 a night. By jove, we do have our uses! Barcelona, Berlin, London, Paris, Reykjavik – we've got the best design hotels for a snip. Thank us later…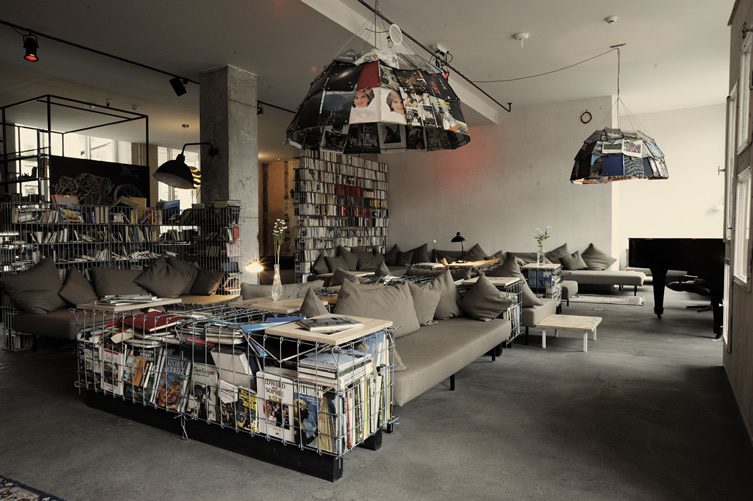 All thoughts of serene perfection are tossed away in favour of a real, energetic interaction at this urban temple of individuality. Lampshades made of vintage magazines, walls covered (literally) in books, and oddments in every nook and cranny. Also home to the most imaginative Do Not Disturb sign we've ever seen.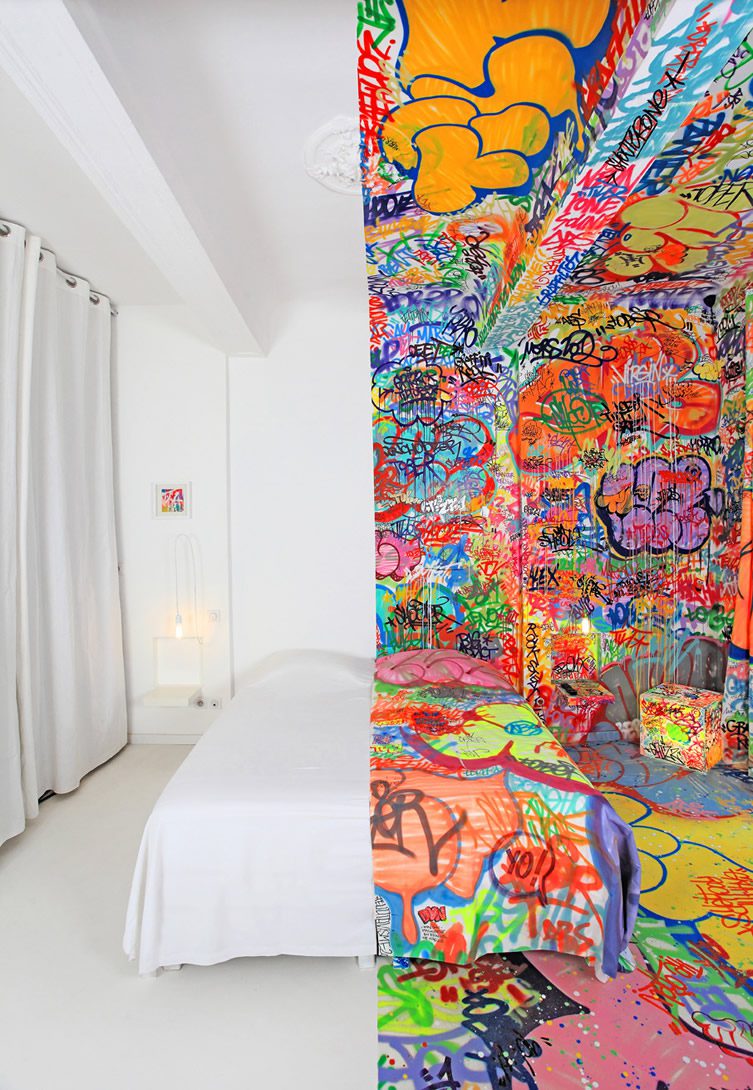 Art and interior design collide to show-stopping effect at this former grocer's shop fropm the 17th Century. Highlights include street artist Tilt's half-graffiti, half-white Panic Room, and the surreal Purgatory Palace from design studio Mass Confusion. Wowza!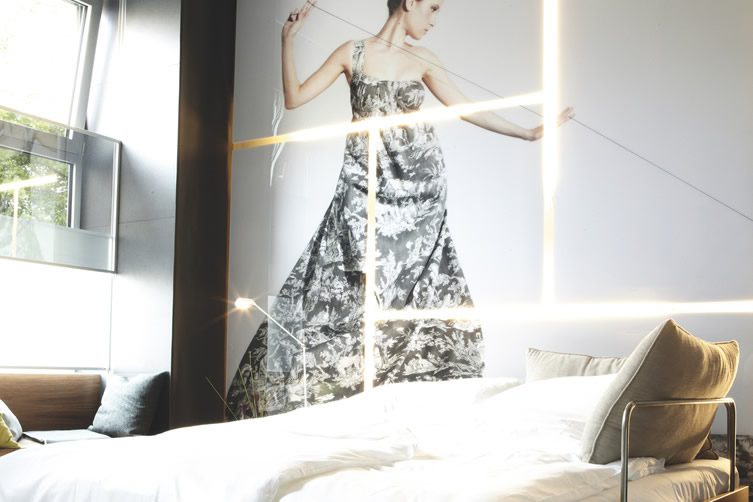 Promising visitors an authentic taste of the city, Urbanauts has moved in to several vacant retail spaces in the city centre, converting them into loft accommodation and performing a bit of urban regeneration at the same time. Hotel services are provided by local businesses in a clever partnership that really thrusts guests into the action.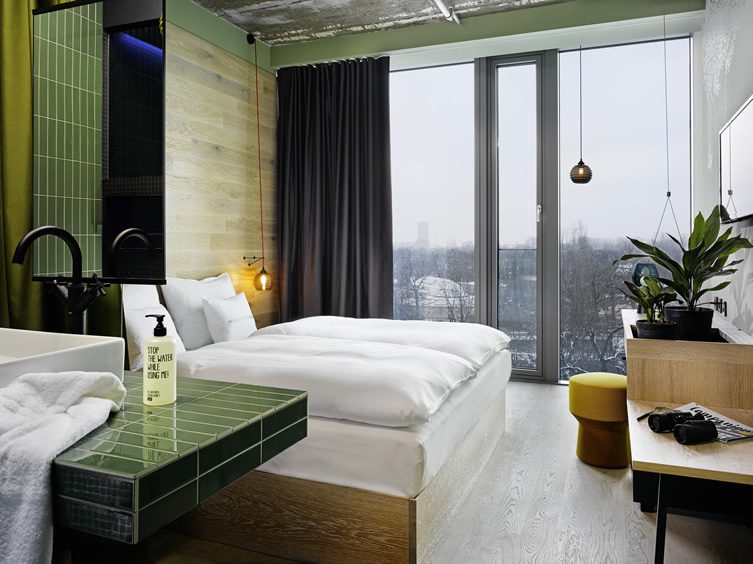 A hotel of two halves: one side faces the Tiergarten and the Berlin Zoo, and is decorated with an urban jungle green theme, and the other side looks out onto the Kurfürstendamm, and the rooms have a rougher, edgier look to reflect the cityscape views. Roll up in a MINI and you'll get 15% off your bill, too.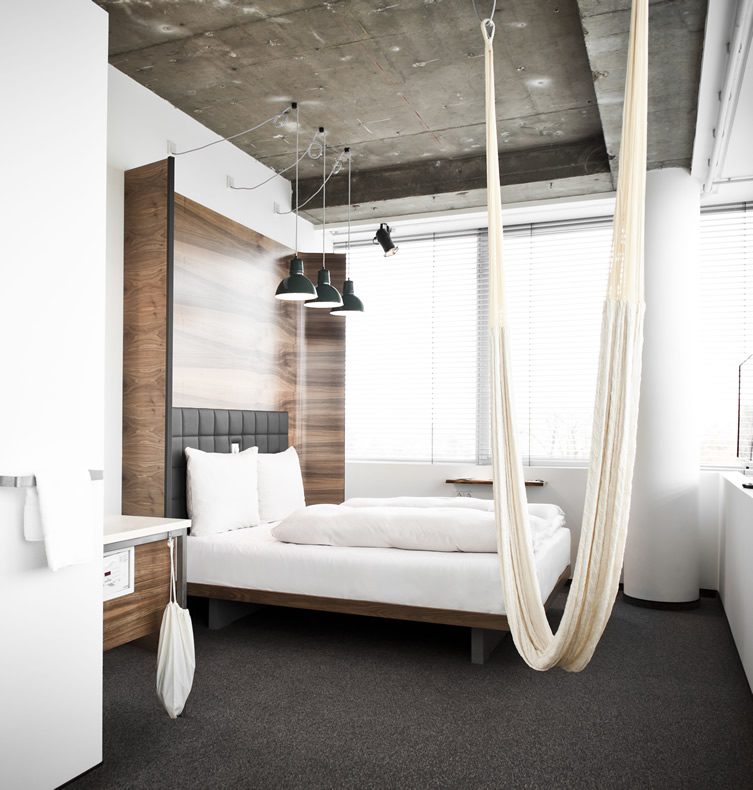 Unusual doesn't quite cover it. From the reception and gift shop made of salvaged display units, the Airstream trailer in the garden converted into a guest room by a Croatian shipwright, to the Erwin Wurm sculpture plunging from the roof, this is a hotel packed with talking points that guarantee a memorable visit.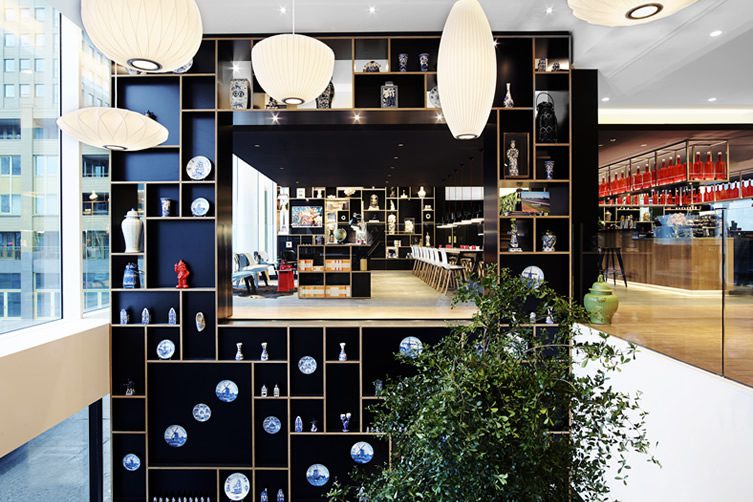 The European chain is on top form here in their home country, handily located right by the Rotterdam train station in the historic Old Harbour area and looking the business thanks to the work of design studio concrete. You'll need a long weekend here just to enjoy all the objet d'art.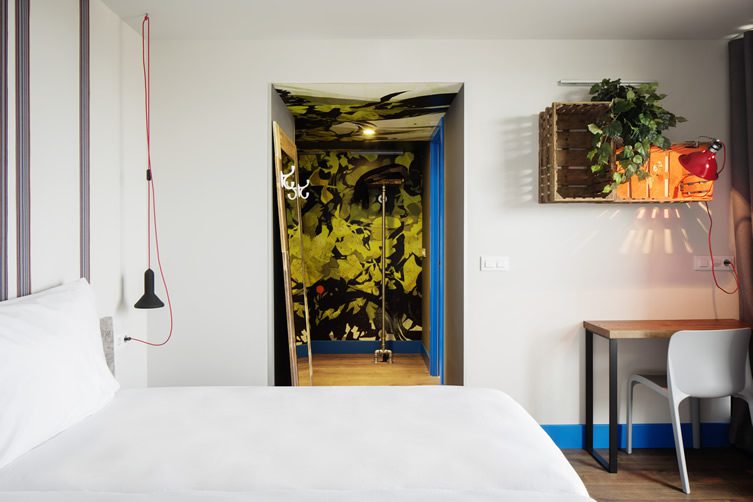 A hostel and hotel combined, the further up the lift you travel, the swankier the rooms become. A great idea brilliantly executed, this branch of Generator is as lively and colourful as the city in which it resides courtesy of Toronto's The Design Agency, with the fiery Fiesta Gràcia Bar our favourite hangout.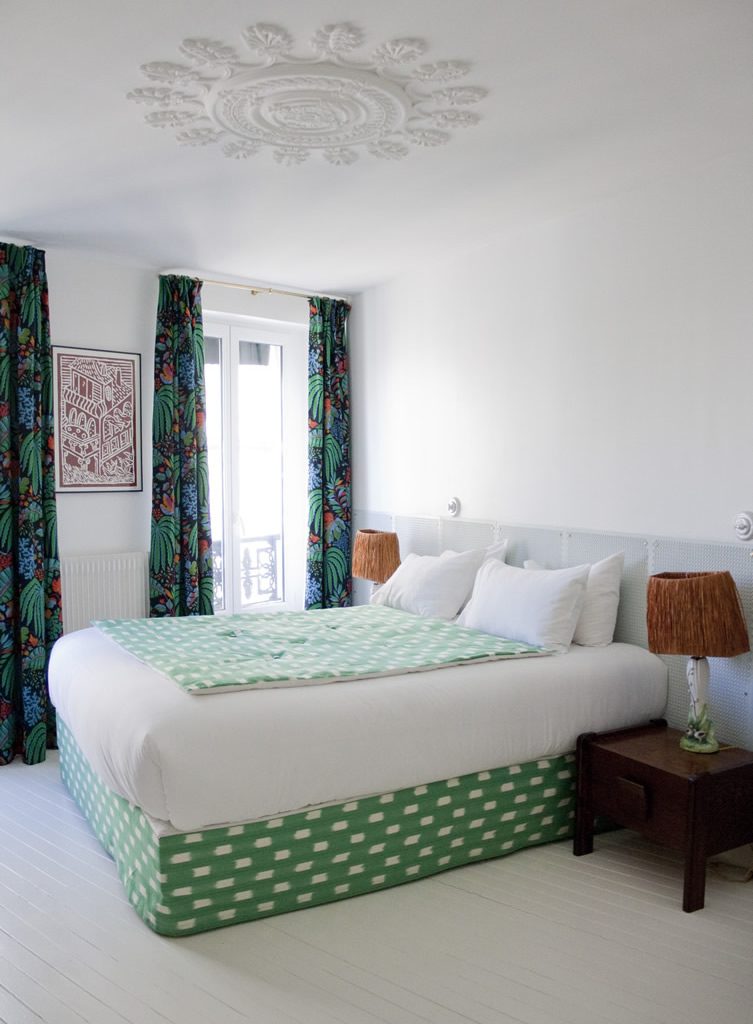 A break from the standard timelessly elegant Paris venue, the Hotel du Temps is cheekily retro. Check out those brilliant jungle fever curtains as the visual centrepiece around which the gentler beachcomber vibe elements have been allowed to collect.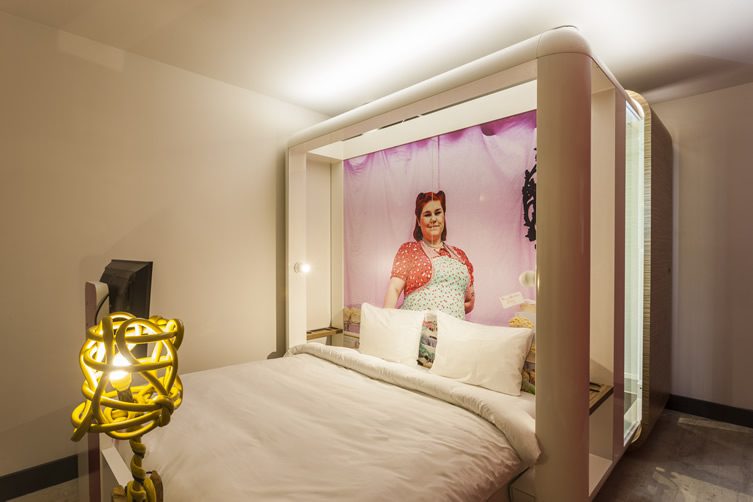 It's hip to be square at Qbic, which designs its rooms around a clever bed-shower module known as a Cubi. As well as thoughtfully arranged fixtures and fittings, Qbic prides itself on involving local artisans and small indie companies to provide its little touches of home, so expect everything from the ketchup to the shower gel to be made around the corner.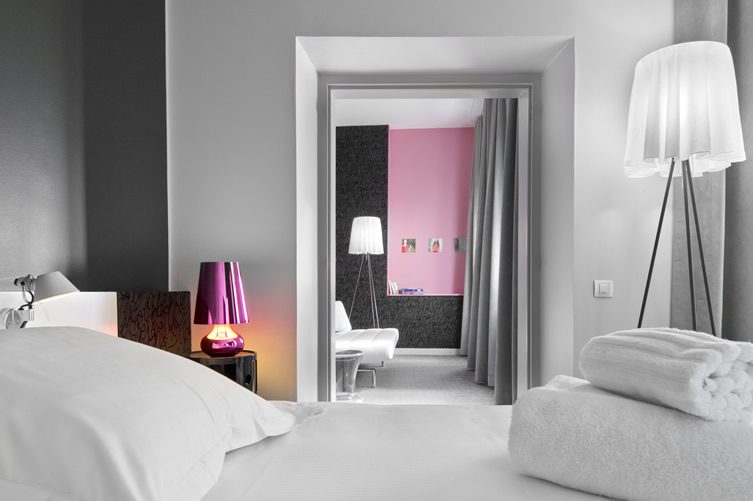 La Monnaie Art and Spa Hotel, La Rochelle
Operated in partnership with a local art gallery, the interior of this curated hotel changes regularly, but what remains constant is a fantastically flamboyant sense of fun which delivers a far more contemporary venue than you might expect in a building dating back to 1656. Shrinking violets might want to stay at home, as this place isn't backward in coming forward.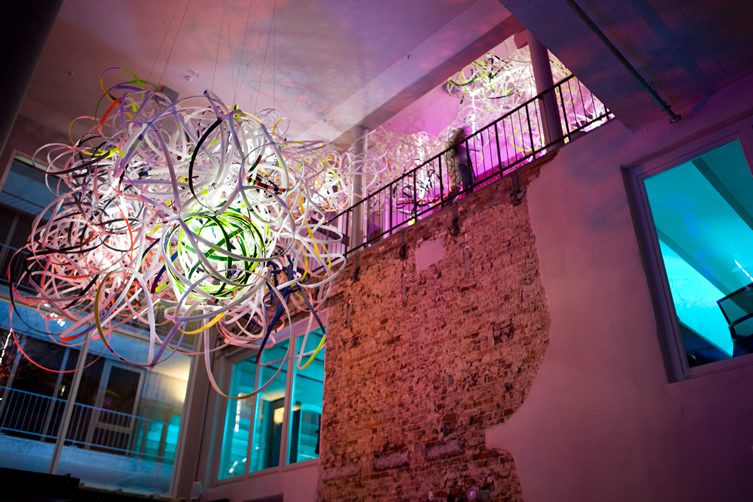 The building was originally part of the Germania Brewery, which is a great start in our book. Now known as The Factory, there's still plenty of industrial edginess to the place, and old architectural features have been preserved within the new renovation. The complex sits on the edge of a lake and is surrounded by shops, restaurants and clubs.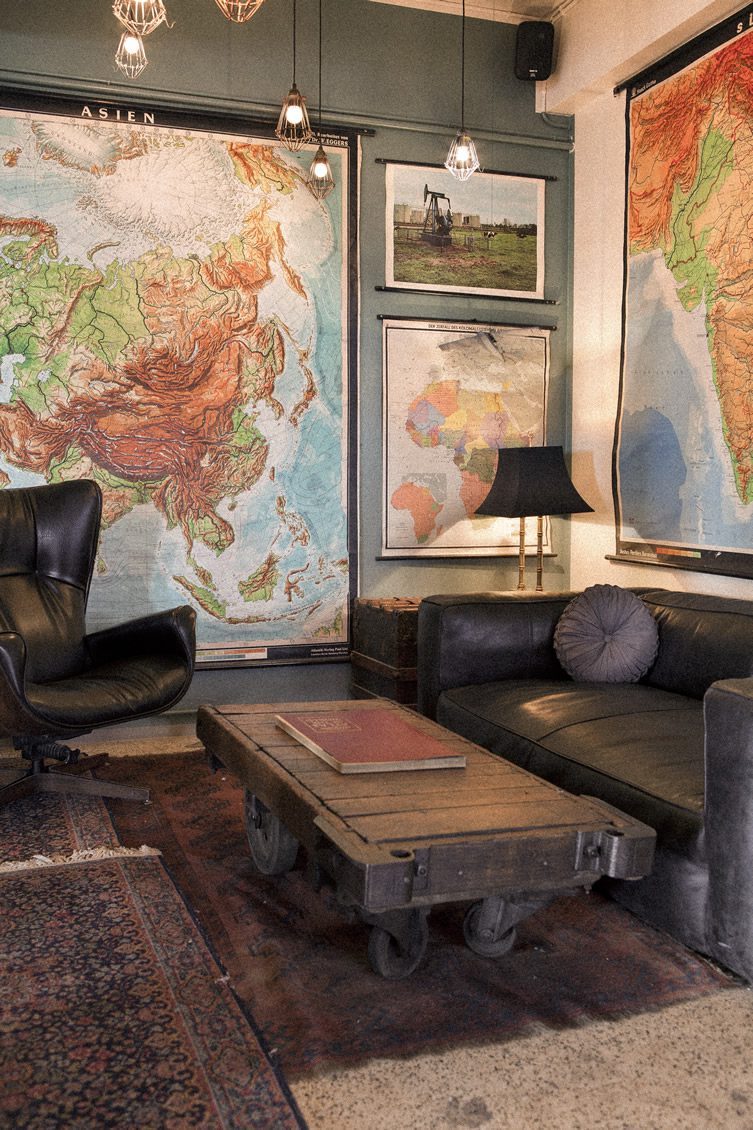 An abandoned biscuit factory "discovered" by an Icelandic film director on a scouting mission, Kex Hostel has the kind story you can feel. The director's set designer was brought in to realise the interior, and the result is an Oscar-worthy venue with all the individual character you could want.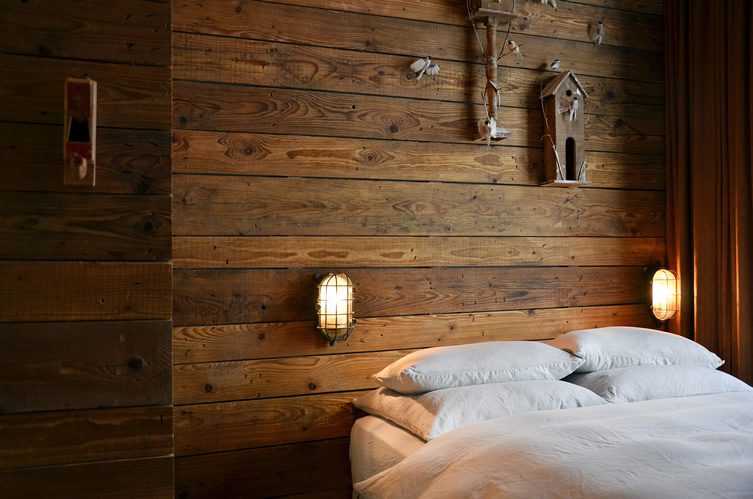 Linnen Bed & Breakfast, Berlin
Small but perfectly formed, Linnen occupies a 1900s Grunderzeit building split over two levels, offering six rooms with bags of personality thanks to the care and attention paid to their design. The individually styled accommodation sits on the upper floor, while below is a super sweet café.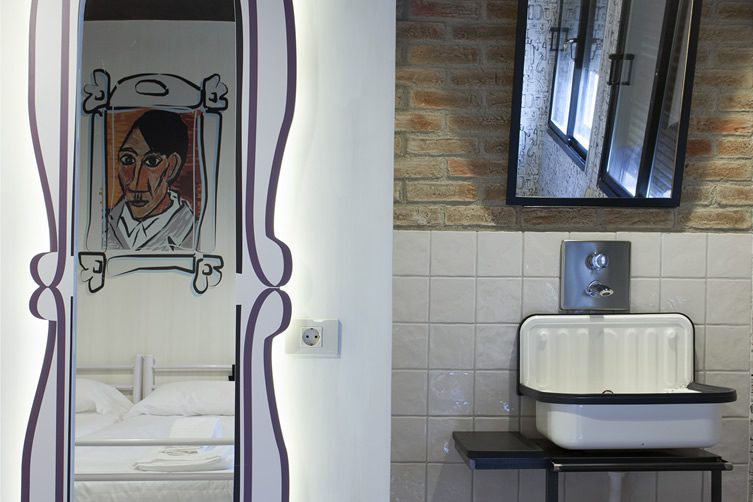 This well-kept secret in the Las Letras area marries a colour scheme inspired by James Bond's evening wear with robust urban-industrial fixtures. It's not all deadly serious here though, as the cartoonish renditions of the old masters adorning the walls illustrate. You get all the mod cons, and some unexpected extras, included in the hostel rates.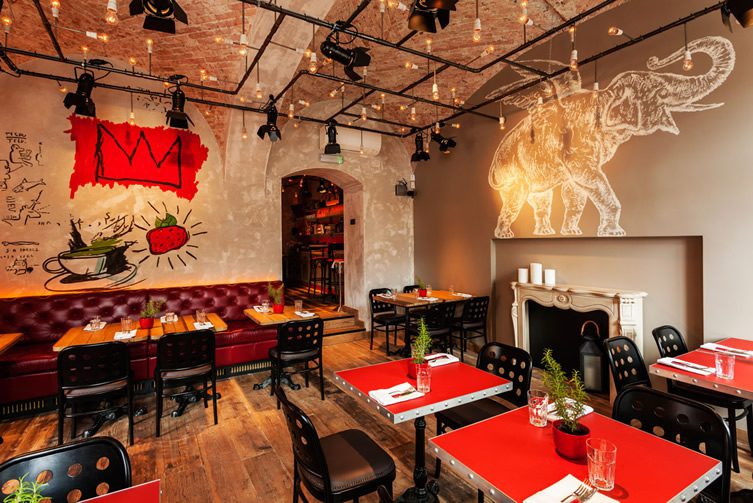 It's all about the finer things in life at this laid-back hotel. Share your time with masters from across the ages – Johannes Vermeer, Grant Wood (with a bit of Rene Magritte), Keith Haring. Relaxation is the name of the game; you've only got to make it downstairs to the bar for a burger and a beer, but if that's too much effort, try the selection of Carpathian wines or the unexpectedly large list of gins.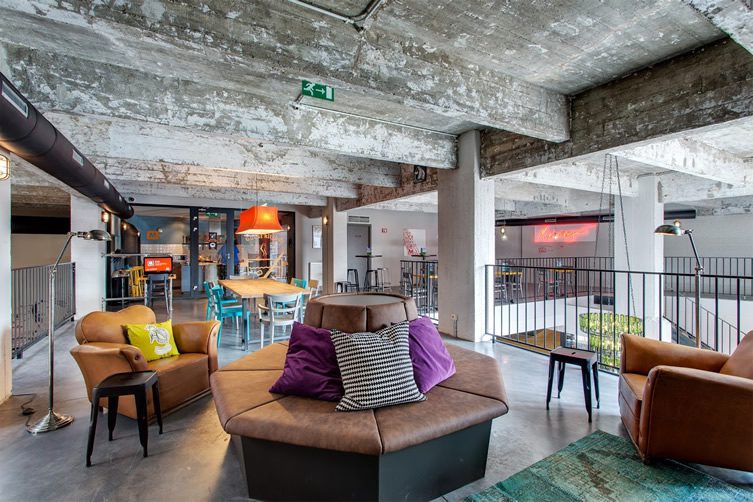 Occupying an imposing building on the banks of the Canal Bruxelles-Charleroi, the Meininger is full of brewing paraphernalia from its former life and a good deal of Belle-Vue's original early 20th Century fittings. Developers preserved a street art exhibition space that sprang up in the basement during a vacant period, and 20 more urban artists from across Europe were invited to add to it.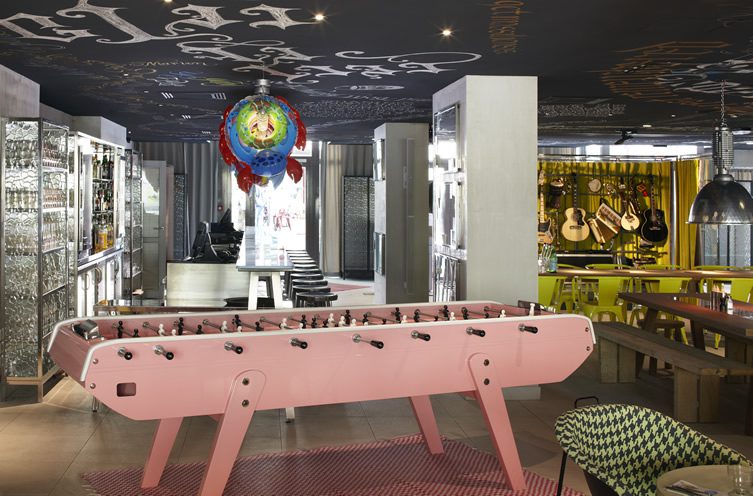 The Phillipe Starcke-designed hotel is the city's new place for people watching; there's an impressive exclusivity to the place despite the modest prices. It's not too stuck up either – anywhere that makes a feature out of kids' inflatable swimming rings has clearly got a sense of humour. Come to Mama…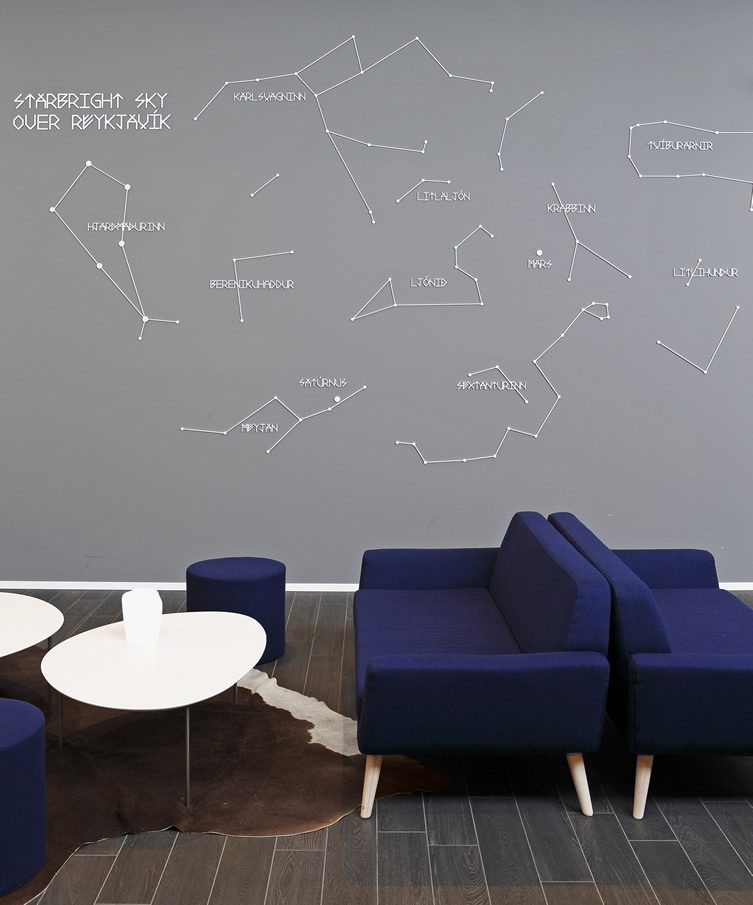 The days are long up in Iceland, and the country enjoys such a varied pallete of light that the designers of this hotel have based its whole concept on the many different shades and hues. The place is divided into 12 sections based on the ancient Icelandic Rímtafla calendar, and each has it's own distinct colour scheme – 105 bespoke wallpapers were created to get the desired effect. Illuminating.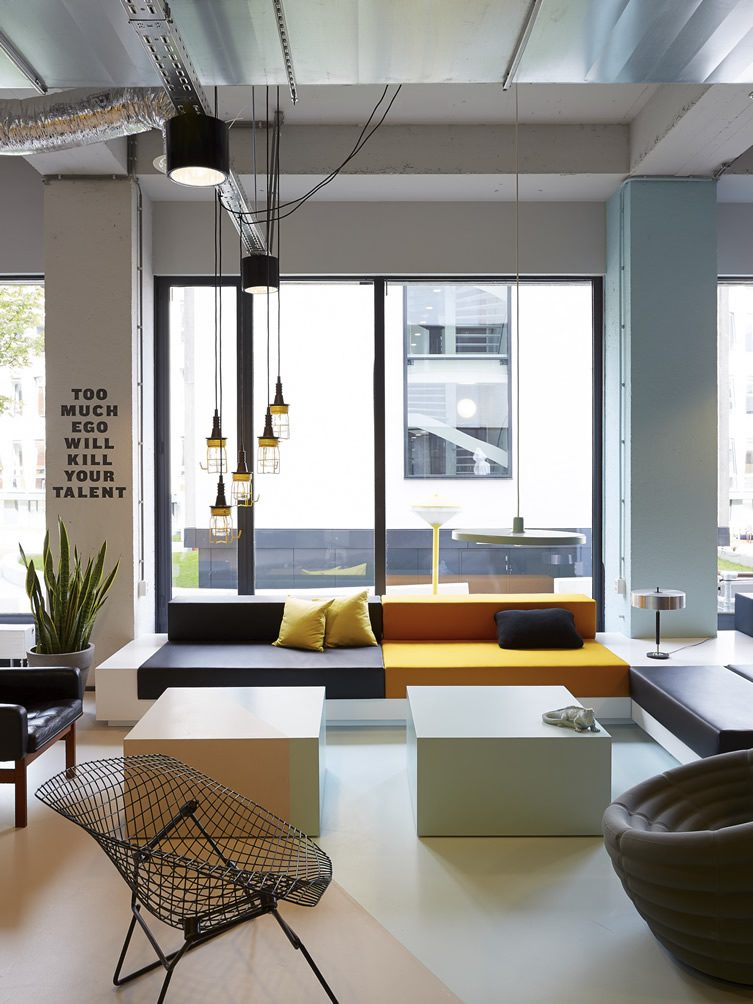 A halls of residence for the nearby university and a short- and long-stay hotel for city visitors, you're sure to meet plenty of interesting company at this vast venue. Gym, games room, basketball court – the facilities are top drawer, and with a standard room going for around £500 a month, you may arrive for a weekend break and end up staying much longer…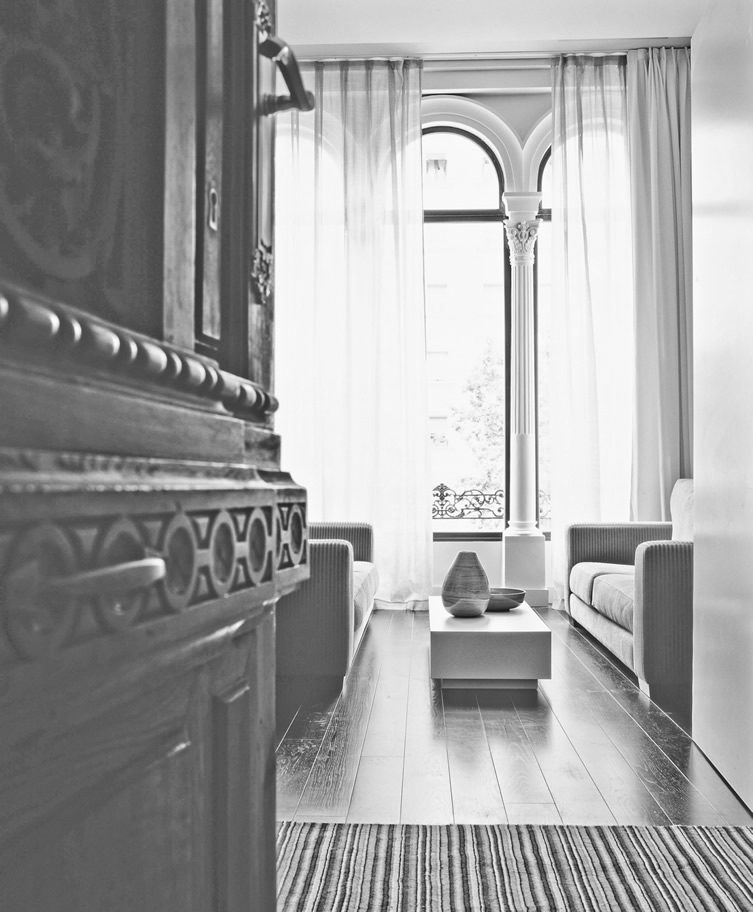 Hospes Palau de la Mar, Valencia
The name means Palace of the Sea – in fact it's two palaces that have been remodelled into one fab hotel in the cultural centre of the coastal city. A stained glass skylight, carved bannisters, dark wood offset against a brilliant white colour scheme. Classic Spanish elegance.