Arlo Hotels will debut their fourth New York outpost this year, Arlo Williamsburg set to join Arlos SoHo, Midtown and SoHo this coming September. Located in what's currently The Williamsburg Hotel, the Arlo Williamsburg will be home to 147 guest rooms set across the renowned eight-story brick tower, a must-go for travellers and locals alike, drawing in visitors looking for the best that Williamsburg has to offer.
The eighth hotel from the fast-expanding chain with properties also in Miami and Chicago, Arlo Williamsburg captures the eclectic essence of the neighbourhood, creating a launchpad for all things local; something in keeping with the brand's ethos. As well as well-appointed guest rooms featuring tiled and textured authentic reclaimed materials and floor-to-ceiling windows that offer far-reaching views of Brooklyn and that Manhattan skyline, the hotel is set to become a social hub thanks to its 10,000 square foot Rooftop Pool and Lounge with 360-degree views, as well as a programme of curated music and craft cocktails.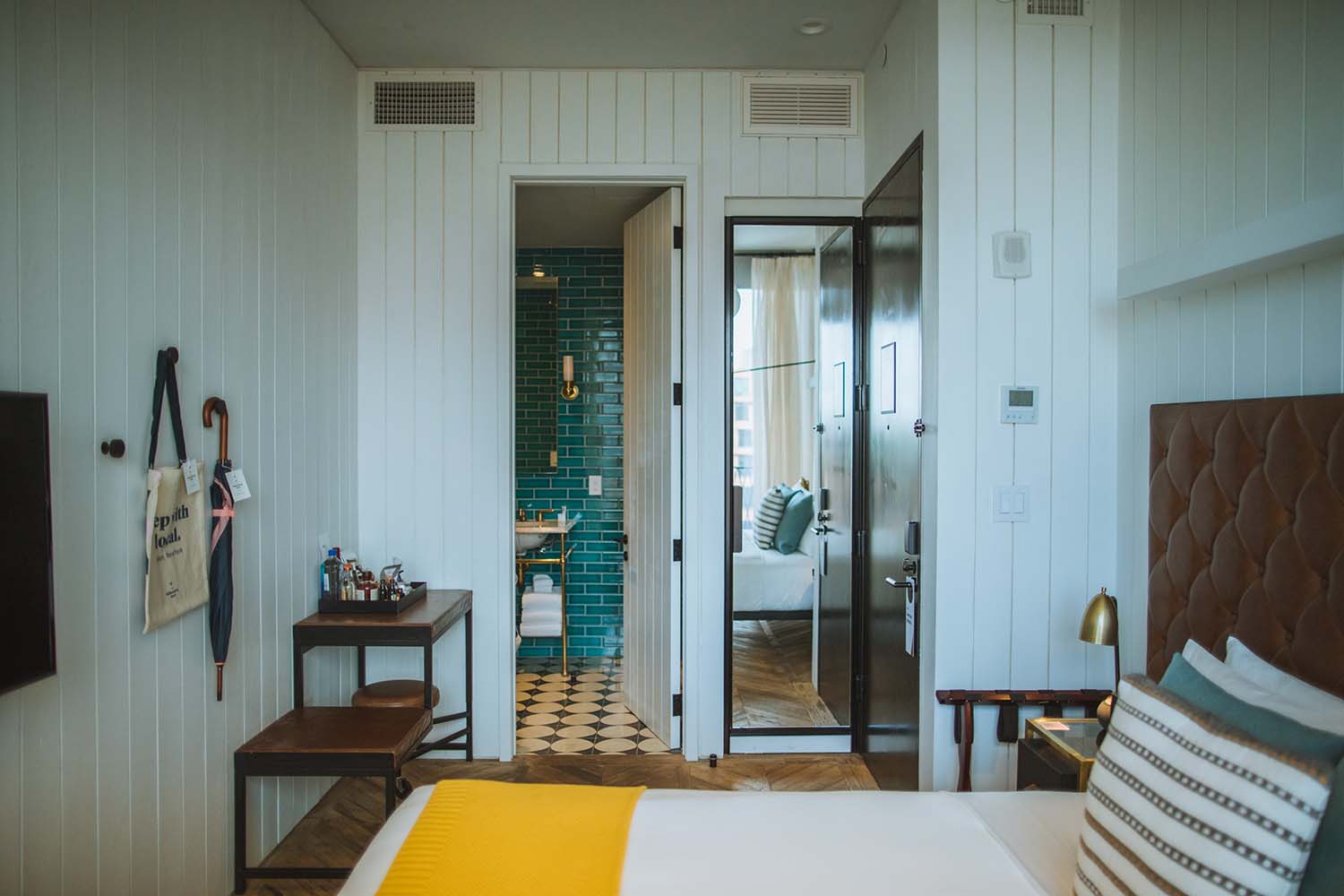 A favourite of locals, the Rooftop Bar and Pool Lounge will continue to be an oasis in the city with its Water Tower Bar, an iconic fixture of the Brooklyn skyline, offering an exceptional dining experience with views of the East River. Arlo Williamsburg's on-site restaurant, The Williamsburg Restaurant, will merge North and South American culinary techniques with locally sourced and organic seasonal ingredients, and feature a raw, industrial design of brick walls and an eye-catching light fixture of individually hung pendant lights, whilst lush greenery will add colour and warmth to the space.
Head to the Mirror Bar for all your clandestine desire, the 'semi-secret' club home to a 6,500 square foot grand ballroom with sweeping staircases, chandeliers and soaring ceilings, and opulent velvet sofas from which revellers can enjoy a bite and drink before partying into the early hours.
A community-driven hotel that provides guests a peaceful but party-minded place to rest and recharge whilst still being plugged into the fun side of the city that never sleeps, Arlo Williamsburg continues the brand's recent charge.