*Sonos Studio London is permanently closed.
It doesn't matter how well-produced an audio recording is, if it's played through crummy speakers in a room with poor acoustics, it's going to sound like shit. That's not a problem at Sonos Studio London in Shoreditch, which uses state-of-the-art technology to ensure that what reaches the listener's ears sounds exactly as it should. The multi-use venue employs two main strategies for achieving a pitch perfect sound experience. Firstly, as you'd expect from a Sonos creation, the sound equipment is kick-ass. Well, derr.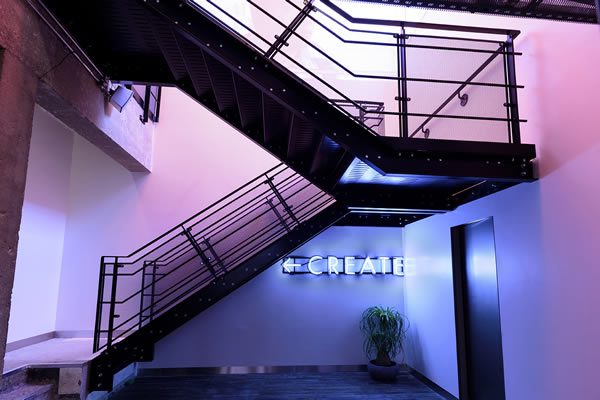 The second aspect is where things get really clever though. Producer, composer and Sonos guru Giles Martin has collaborated with the company's sound engineers to conceive an "acoustically tunable space" — one that has moveable ceiling and wall panels that can be reconfigured to tailor the acoustics to what's being listened to.
Aside from the Studio's innovative technology, there's a long list of other reasons to stop by. The café is a good-looking place to relax, blending vintage school furniture and salvaged floorboards with a contemporary serving counter (accompanied the obligatory great music). Artists will regularly be coming in to create music and sound installations in the Listening Room, and there is a collection of visual art on show in the gallery space too. There's also the workshop, inspired by the Sonos development labs and fully equipped to handle all sorts of techno-creativity events.