With 217 guest rooms, Arlo Wynwood is, somewhat amazingly, the debut hotel for this now world-famous creative and cultural Miami neighbourhood. Inspired by the bold and artistic nature of Wynwood, whilst embracing an eclectic industrial aesthetic where organic meets modern, the Meyer Davis-designed property is a new destination hotspot for this art-soaked 'hood.
Known for its many evocative murals; outdoor museum, Wynwood Walls, that exhibits large-scale works by some of the world's best-known street artists; as well as an ever-expanding variety of craft breweries, bars, restaurants and food trucks, Miami's Wynwood attracts a hip crowd with a party heart. For them, the Arlo hotel will be the ideal place to either continue the party or to lay their heads after a day pounding the bustling streets, such as the spirited nature of this expansive design hotel.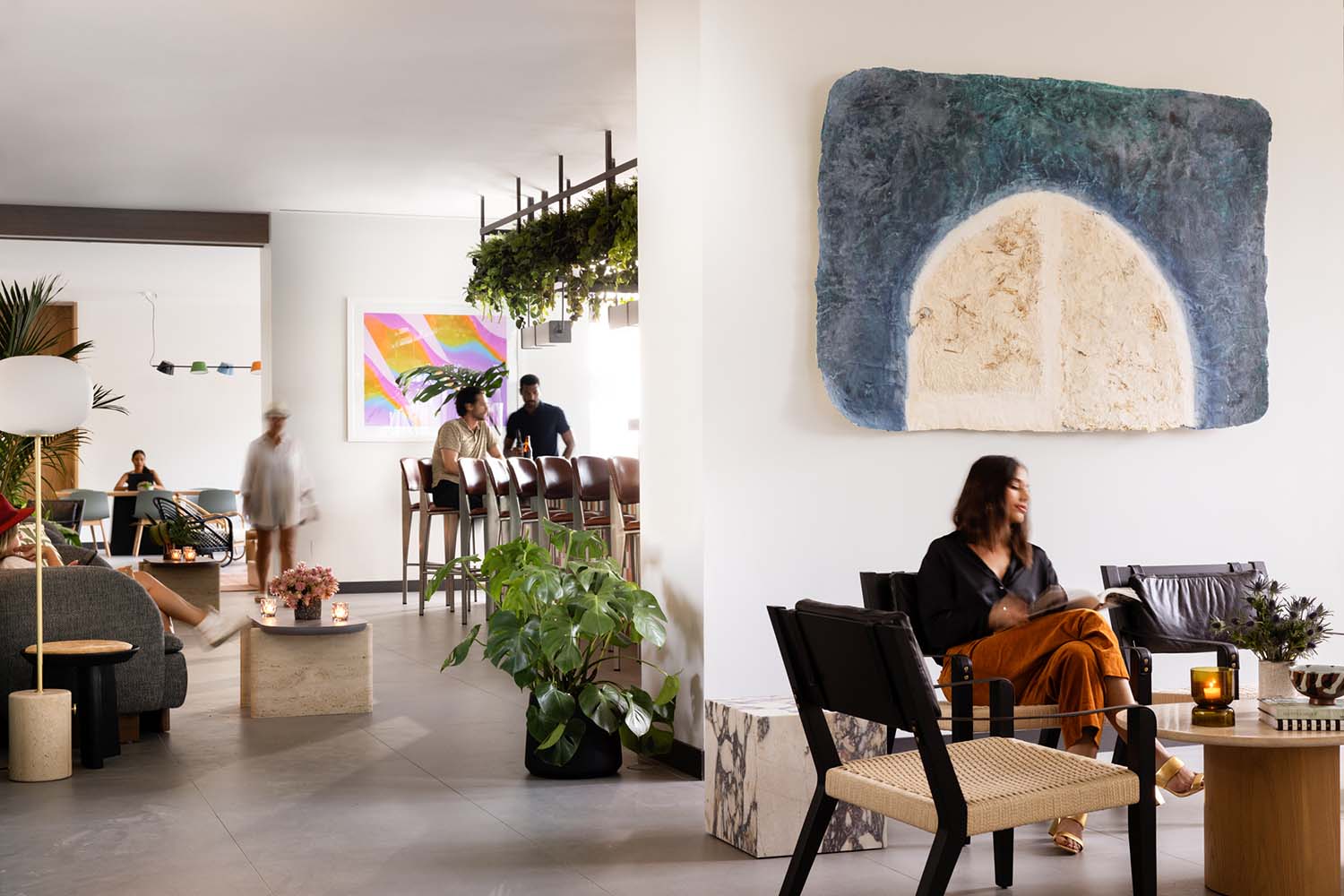 Bedrooms are minimal yet artsy, ranging from Standard to Suites. This is city life in the Magic City personified, with rooms containing everything that's required and nothing that's not. Clever design, smart use of space, and white oak furnishings create a comfortable place to recharge, whilst blackout shades and double-glazed floor to ceiling windows allow for a good night's sleep if that's your jam.
Rooms with balconies provide views of the city and Higher Ground, the hotel's en vogue, foliage-framed third-floor cocktail bar, where every Thursday to Sunday guests and locals converge to enjoy epic DJs, meticulously crafted cocktails, local seafood, and oodles of good vibes.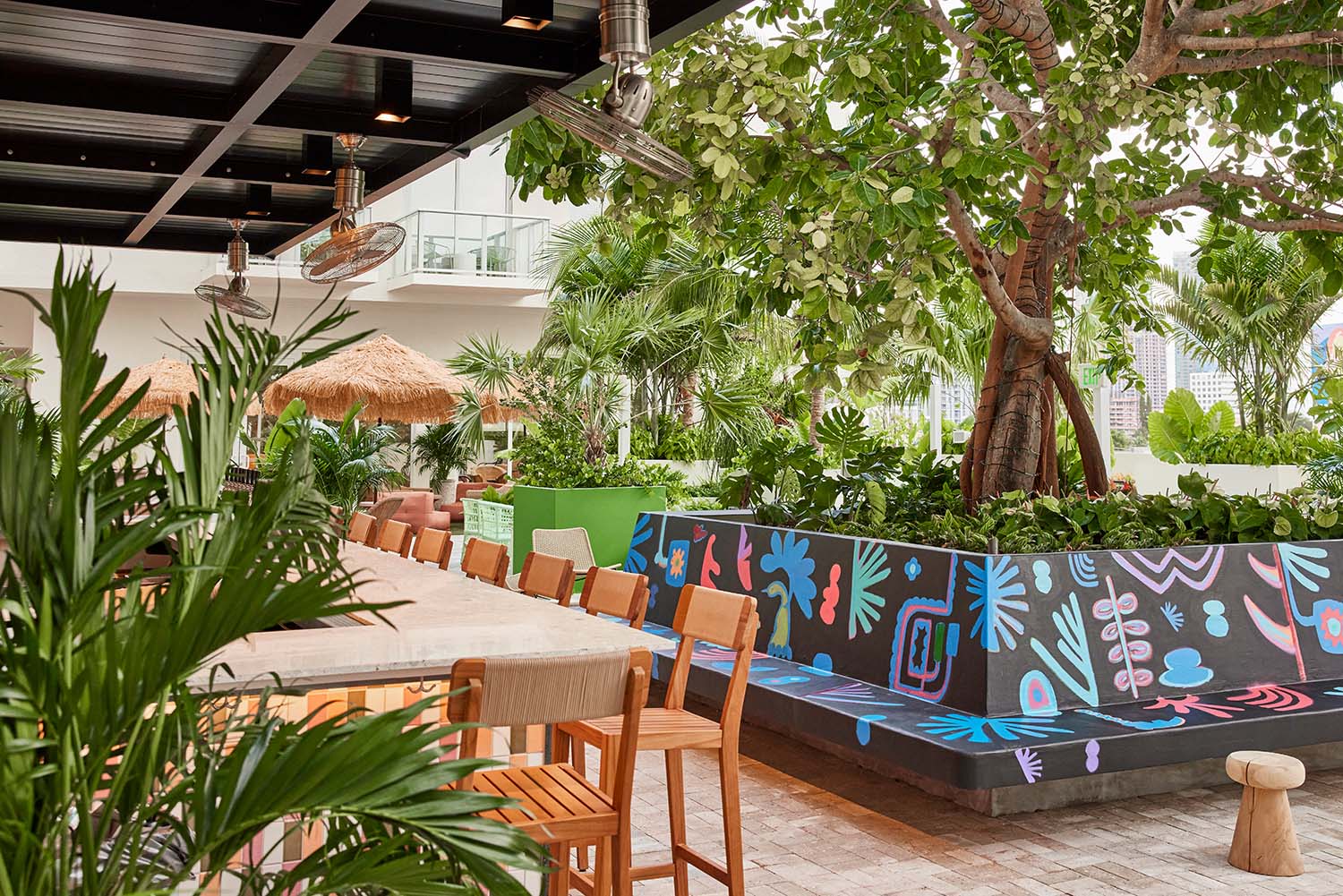 Award-winning James Beard alum, chef Brad Kilgore, leads an all-star culinary team at MaryGold's, the hotel's principal restaurant where local ingredients are used to create dishes reminiscent of a Floridian Brasserie and representing the very best of Miami's food world. The night we arrive sees a vinyl-only DJ session pumping irresistible rhythms and crowd-pleasers from Prince to Talking Heads across the courtyard and onto the streets below. It's a reminder of the fun-loving vibes your time in Miami will be set to.
Pair your dishes with a cocktail, wine or craft beer to elevate favourites such as Royal Red Shrimp Carpaccio with warm churro, olive oil, black lemon salt; the creative Fennel Pollen Caesar with buttermilk-peppercorn vinaigrette, trout roe agromato; Line Caught Sashimi with naranja agria, scotch bonnet kosho, mustard seed oil, local radish; and the absolutely delicious Grouper Al Pastor served with orange peel, annatto seed, cashew, finger lime, caramelised shallot. Be sure to order the Layered Brioche with sourdough butter and orange blossom honey, it's a real treat for both the eyes and tastebuds, and a great plate to kick off proceedings.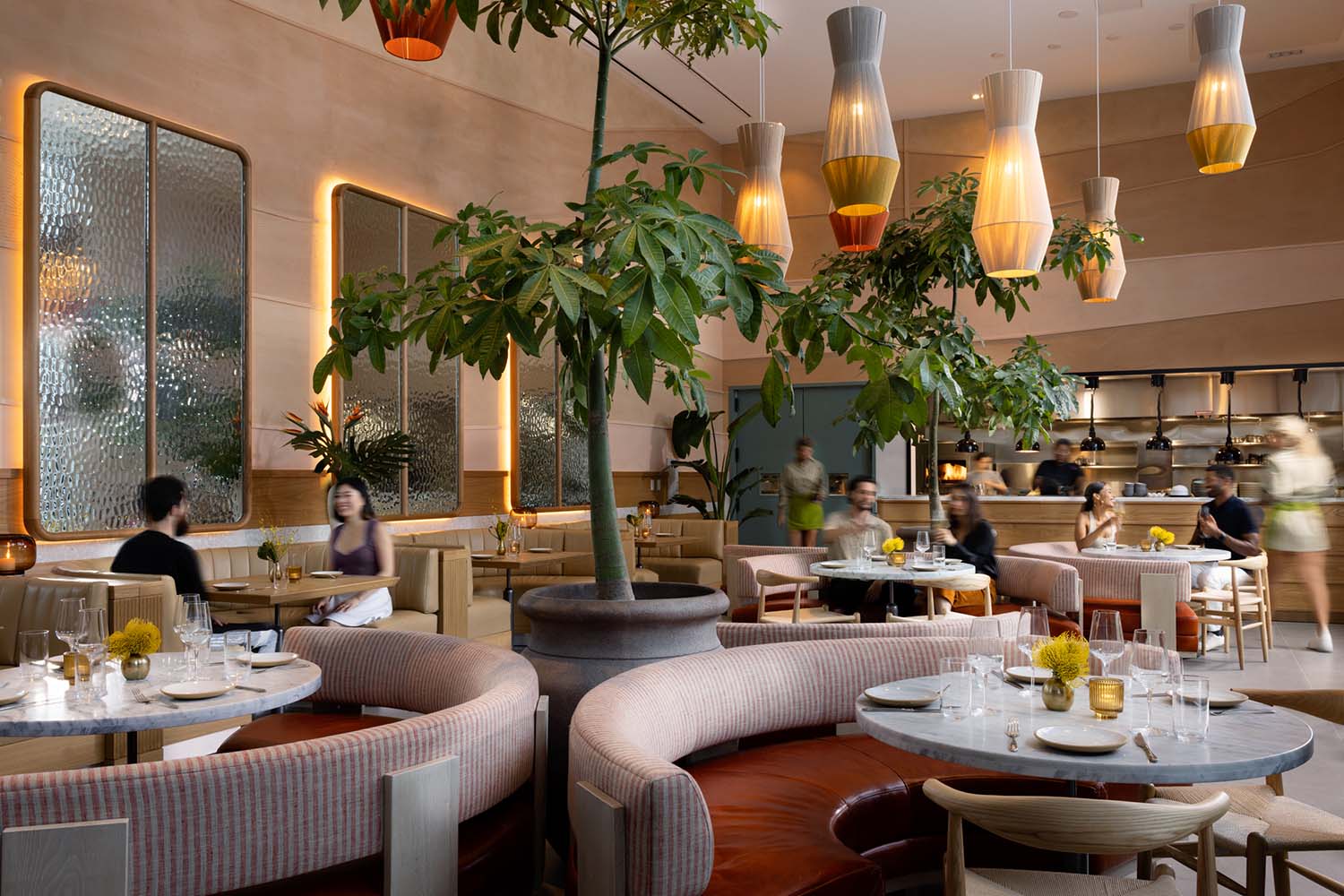 Dine inside where a modern, high-ceilinged New York style space features lush greenery, booths and banquettes, and a wraparound Calacatta marble bar, or make the most of the warm Miami nights and grab a table on the outdoor patio, the perfect spot to see and be seen in this eclectic neighbourhood.
The rooftop pool and bar with 360 degree views of Wynwood and the option of swish cabanas fitted with fans and a fridge, offers a respite from the hot sun or a chance to top up your tan. With views over the whole of Wynwood, the neighbourhoods beyond, and the soaring towers of Downtown, it offers a great chance to stay connected with the laidback spirit of Miami whilst eyeing up its transformation into a veritable metropolis.
With over 250 works of art dotted throughout the hotel, spaces to hang-out, shoot some pool, catch up on work, or relax, Arlo Wynwood connects to the artistic nature of its locale, and at the same time harnesses some of the big city spirit this New York-born hotel brand its known for.
@arlohotels
@marygoldsbrasserie
@highergroundwynwood
@meyerdavis