Located in Louisville's hip and affluent East Market District (also referred to as NuLu), Bunkhouse Group open their first Kentucky property, Hotel Genevieve featuring 122 rooms over six floors of a new build with decadent design and four distinct culinary concepts from chef Ashleigh Shanti.
Named after the patron saint of Paris, Saint Genevieve, the name celebrates the French origins of the city as well as a regional type of limestone that also takes its name from the patroness saint. A key ingredient in bourbon production, Ste. Genevieve Limestone remains prevalent throughout Texas, which offers a link to the origins of Bunkhouse, who continue to expand their operations beyond the Lone Star State. Designed in collaboration with ROHE Creative and the Austin-based hospitality gurus, the hotel honours the nuances of the city through its interiors.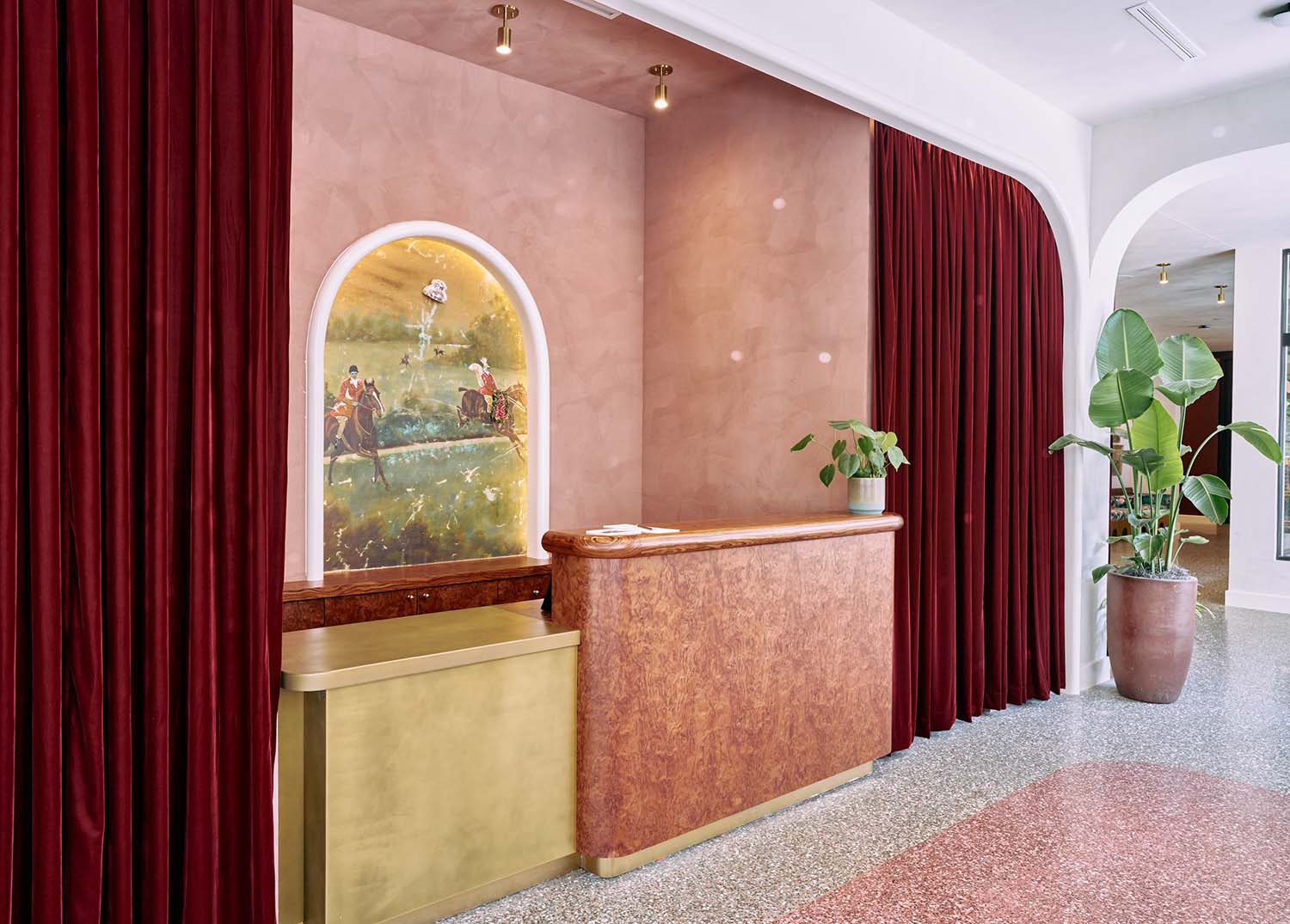 A female-owned and operated Philadelphia-based interior design firm, ROHE opted for a colour scheme of bold accents that include verdant green, merlot and blush, each intended to bring nature indoors. Feminine and playful spaces juxtapose the masculinity often associated with bourbon and downtown, and can be seen through curvaceous architecture, custom furniture and bespoke design details.
Highlights in the guestrooms include undulating furniture and luxe linens, Bunkhouse custom-designed robes, bath amenities from Ortigia and a curated minibar; whilst throughout the property guests will find a lobby art gallery paying homage to Louisville (including a modern take on quilting culture), a retail shop and chef Shanti's food and beverage offerings.
Across four concepts, the James Beard-nominated chef brings a distinct voice rooted in African American foodways to the city. From Mini Marché, a Pop Art-inspired mini market serving local Kentucky provisions alongside coffee and a grab-n-go selection, to intimate late-night speakeasy Lucky Penny; Hotel Genevieve Bar, a rooftop lounge serving shareable French street food with Mediterranean influences to Rosette's, an all-day affair driven by simple, rustic ingredients and inspired by the sounds and aromas of al fresco Parisian cafés, Shanti's food is distinct and deeply inspired by her travels.
Another decadent addition to the can-do-no-wrong Bunkhouse Group, Louisville's Hotel Genevieve is a beautiful spot set to entertain both visitors and locals in Kentucky's largest city.
@hotelgenevieve_louisville
@bunkhousehotels