Paris has an extraordinarily rich architectural and artistic heritage that continues to influence the city's contemporary designers. The Hôtel du Ministère has the Champs Elysées, the Rue du Faubourg Saint Honoré and a host of other notable landmarks on the doorstep, and both inside and out the newly-expanded hotel calls on some of Paris's celebrated attractions and artists for design inspiration.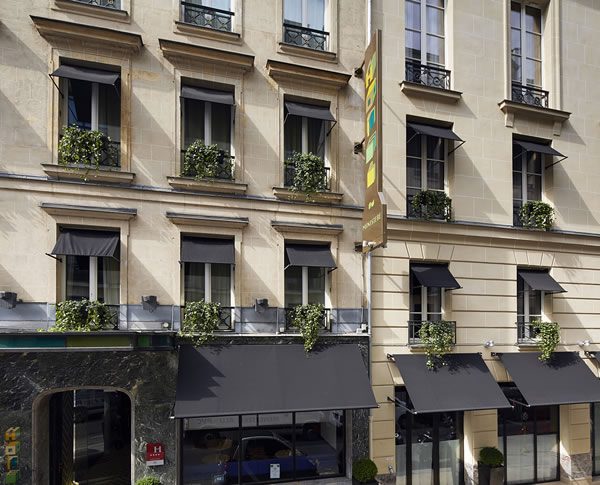 The Hôtel du Ministère has absorbed two adjacent properties and increased the previous 24-room accommodation by a further 18 rooms. Changes to the footprint have yielded new opportunities and beautiful additions, starting externally where the courtyard wing has taken a leaf out of Gustave Eiffel's book with its industrial, girder-style façade. The blackened steel supports are subtly echoed in the glass breakfast room that connects two of the buildings together and in a glass ceiling above the most desirable guest rooms.
The iconic neoplastic works of long-time Paris resident Piet Mondrian also come into play in the interior design by Francois Champsaur, both in the form of direct references (at the breakfast room entrance, for example) and in the repeated use of Mondrian's strong primary colours and geometric patterning throughout the Hôtel du Ministère's rooms and public spaces. Painterly brushstrokes in the carpet design allude to the building's former use as artists' studios.