'Listening bars' continue to be big news in the United States, as high-fidelity vinyl-only dens of high-brow music obsession inspired by intimate Tokyo hideaways crop up in cities around the country, with one objective: to transport us back to the heyday of vinyl culture and experience listening to a record the way it was originally intended. An antidote to artificial intelligence, playlist culture, and throwaway society, the latest in this considered breed of nightlife options can be found just off South Congress on Austin's storied, and aptly named, Music Lane. Introducing: Equipment Room.
Transformed from a literal equipment room, the space marries Japanese minimalism with the zenith of 1970s vinyl culture; think faded terracotta, mustard and shag pile rugs. The sunken entrance transports guests to basement gatherings, while the refined interior promises a niche, high-quality audio experience. Stained glass accents, vintage furnishings, and eclectic artwork pay homage to iconic Austin venues and artists.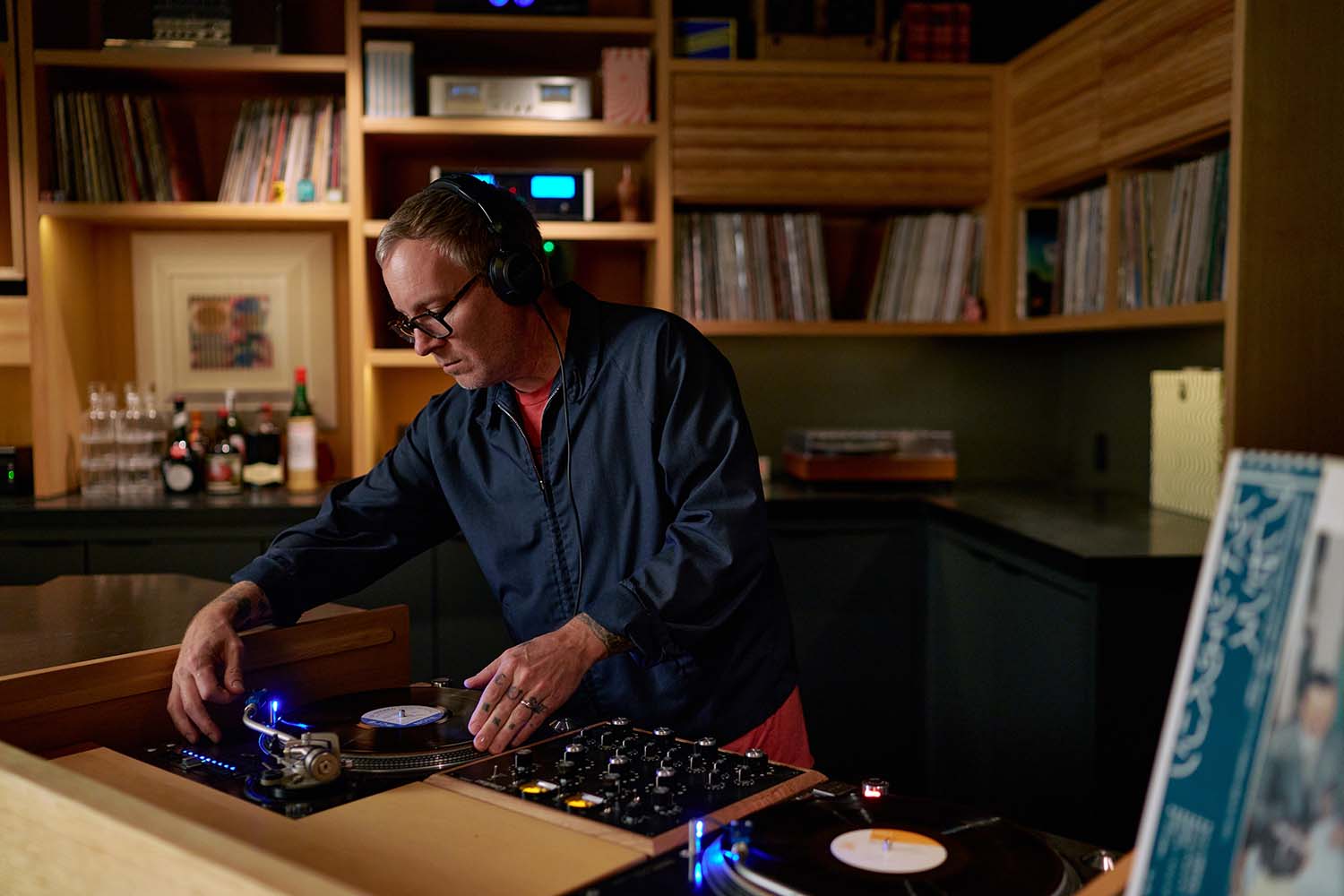 Located in the basement of Bunkhouse group's Hotel Magdalena, Equipment Room is a collaboration between notable figures in music and hospitality. Partners are executive chairman of Standard International and Bunkhouse, Amar Lalvani; Mohawk owner, James Moody; and Breakaway Record owners, Josh LaRue and Gabe Vaughn. As well as being responsible for the design (collaborating with RIOS on the architecture), Bunkhouse Group operate the concept, and are aided by mixologist Robert Björn Taylor, the hotel's executive chef, Jeffrey Hundelt, and Tenaya Hills, Bunkhouse's senior vice president of design and development. Suffice to say you are in safe hands.
As is the case with these temples to audio integrity, the sort of setup David Mancuso would have drooled over has been put together, here in partnership with Breakaway Records and the legendary audio technologies brand, Klipsch. Expect the very cream of the crop in analogue audio to back up choice selectors who will be digging into an expansive collection of over 1,200 records that span genres and eras, with anything from Texan troubadour Ernest Tubb to the patron saint of hip hop beats, J Dilla, being spun.
An integral part of the new Music Lane development, a vibrant cultural and historical hub situated off the famous South Congress Avenue in Austin, Texas, Equipment Room is steps away from a range of sister properties, including Hotel Saint Cecilia, Hotel San José, Austin Motel, Carpenter Hotel, and Jo's Coffee.
Rich in musical history, this neighbourhood's story dates back to the mid-1950s and 1960s, when the Terrace Motor Hotel and its ritzy Summer House, a poolside restaurant with musical acts, were located on the same spot as Hotel Magdalena and Hotel Saint Cecilia. One Willie Nelson, eventually acquired the 14-acre stretch off South Congress that included the Terrace Motor Hotel, establishing the Austin Opry House in the '70s; a renowned 1,700-seat music venue that has showcased musicians from Lou Reed to Tina Turner.
A fine addition to the world of high-end listening rooms, the auditory pleasure at Equipment Room is complemented by immersive lighting, delightful service, and equally meticulous drinks and snacks. Developed with Robert Björn Taylor, a former collaborator of Mohawk and an avid record collector, the cocktail menu includes a range of classic favourites (A-Sides) such as Oaxacan Old Fashioned and Manhattan, as well as reimagined versions of lesser-known cocktails (the B-Sides). Musically minded from the concept to the cocktails, Equipment Room is set to be a much sought out spot on Austin's nightlife scene.
@equipmentroomaustin
@hotelmagdalena