Accommodating up to 13 adults throughout seven suites, available as an entire complex or three separate units, Câlin is a design-led guest house located in a secluded piece of Provence, found between vineyards and nature and boasting spectacular views of the summit of Mont Ventoux.
Peace and quiet personified, Câlin offers a restful and invigorating break, a place to be appreciated by family, friends and other kindred spirits; Belgian architects Sam Peeters and Toon Martens and their Antwerp-based interior design studio, Contekst, having transformed a traditional hamlet into a design-forward destination in which to isolate oneself and indulge in the nature that surrounds you.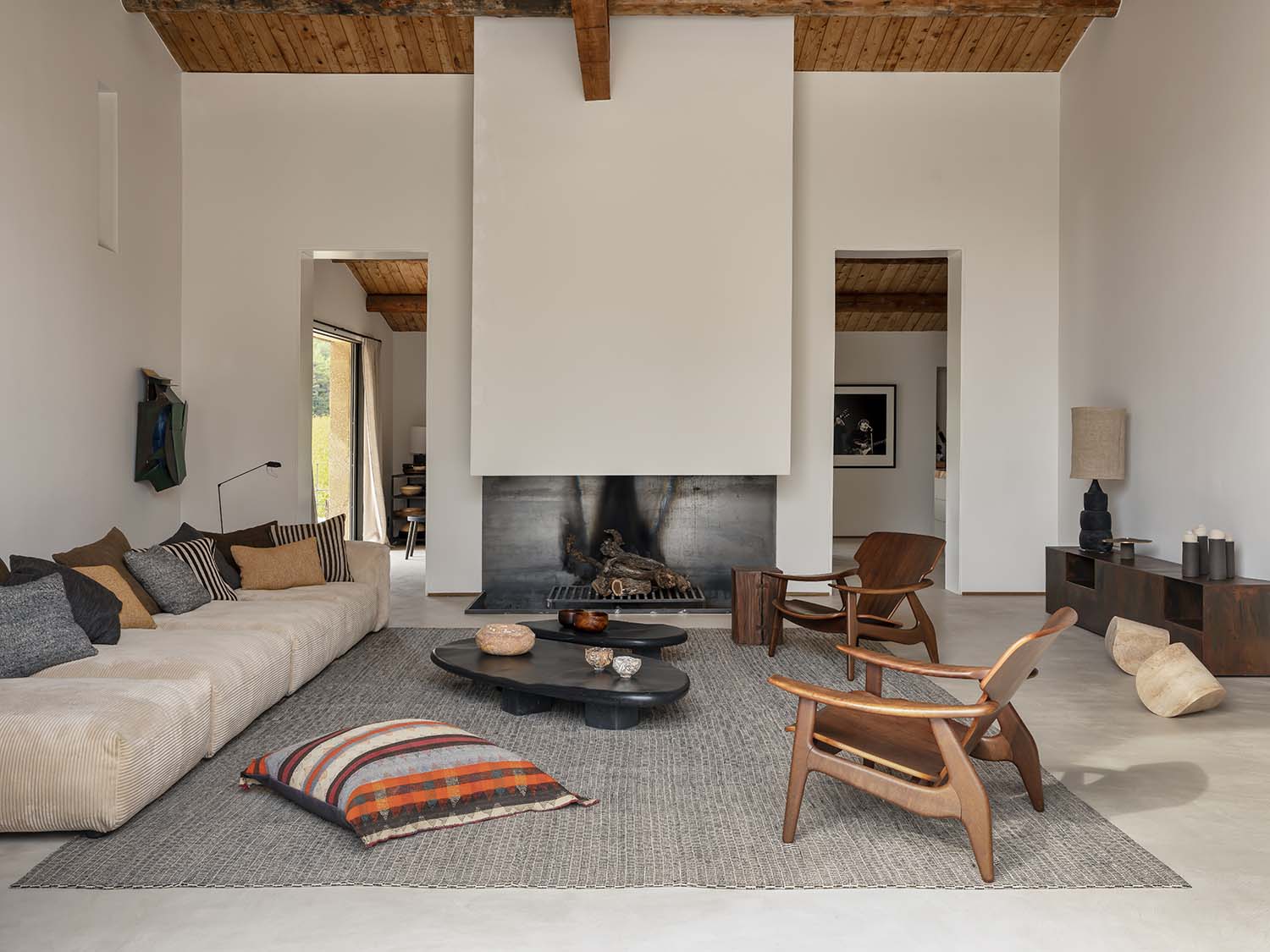 Small pathways and hidden connections between the spaces, indoor as well as outdoor, create suspense, while privacy has been given special attention, making it possible for every guest to enter solitude whenever needed. Belgian interior stylist and designer, Bea Mombaers, oversaw the selection of every decorative item and fabric in the property; the furniture, linens, cushions, lamps and tableware. Mombaers' distinct way of bringing together iconic and vintage furniture, coupled with artworks and decorative craft pieces, infuses Câlin with personality and warmth.
Ilhem and Michael – part of the concierge team – are always close by to provide service and support, the Belgian family who had been visiting Valréas for more than 20 years before purchasing this estate, connoisseurs of local wines, foods, and activities.
A place that caters heavily for the eye, but does not neglect the rest of the senses, Provence paradise Câlin is a decadent getaway that cannot fail to inspire.