Experience a culinary journey through Japanese-Korean fusion at Janken, a lushly designed pan-Asian restaurant in Portland's stylish Pearl District.
Named after the Japanese equivalent of Rock Paper Scissors, Janken occupies a 9,000 square-foot space that features interior design inspired by Japanese sensibilities. Jade Joseph and her team at Based Experiments invoked a sense of calm through the use of natural elements, fluid design lines, and Japanese precision. Hanging lantern pendant lights, wooden wishbone chairs, and bouclé knit and leather banquettes add extra warmth as does the imposing 12-foot-tall cherry blossom tree that takes centre stage in the space.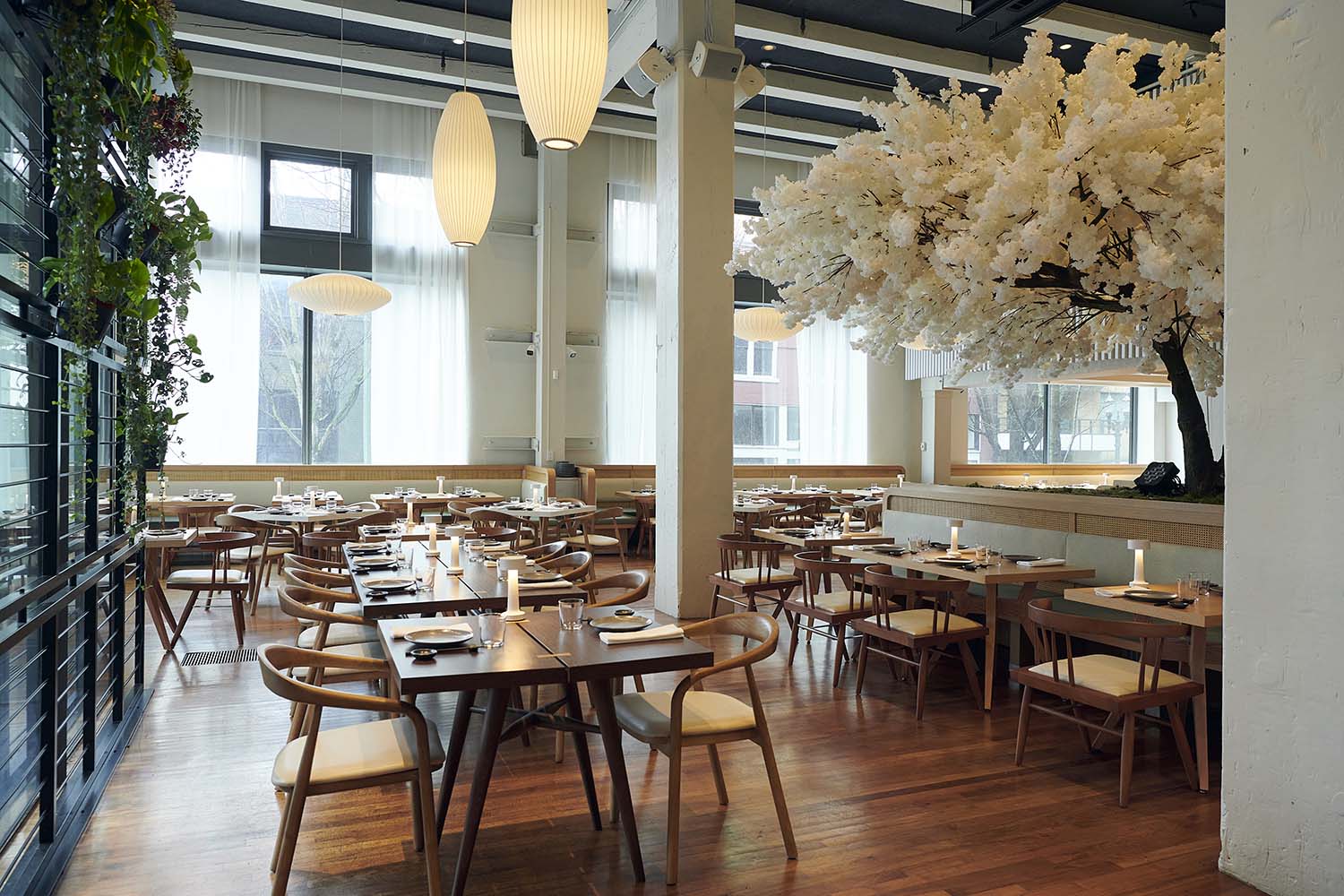 Chef Rodrigo Ochoa has devised an eclectic menu that takes diners from the sushi bar, where nigiri and sashimi include the freshest fish, wagyu and Maguro foie gras, to hot plates such as miso black cod, a hot shellfish platter, peking duck and Korean short rib, are all complemented by handcrafted cocktails and international wines.
"We wanted to create a space where movement was fluid and where every seat in the restaurant—under the cherry blossoms, at the sushi bar, or in a comfortable banquette overlooking the dining room—left our guests feeling inspired and taken care of," explains designer Joseph. Already attracting the city's hip crowd and celebs, this high-end dining dismisses stuffiness for sensational immersion, and has confirmed itself as one of Portland's go-to hotspots for fusion Asian fanciness.