Meaning bonfire in Japanese, Takibi is a groundbreaking restaurant developed by outdoor lifestyle brand, Snow Peak. Founded in 1958 by Yukio Yamai, the Japanese company sell minimalist, functional, and built to last climbing, camping and outdoor living products alongside men's and women's apparel.
Located in the brand's USA's headquarters in Portland, Oregon, Takibi is their first North American restaurant. Headed by chef Cody Auger and inspired by Japan, its changing seasons, and the bonds built while gathering around fire, the venue features a menu rooted in Japanese technique and centred around seasonal, local ingredients cooked over wood.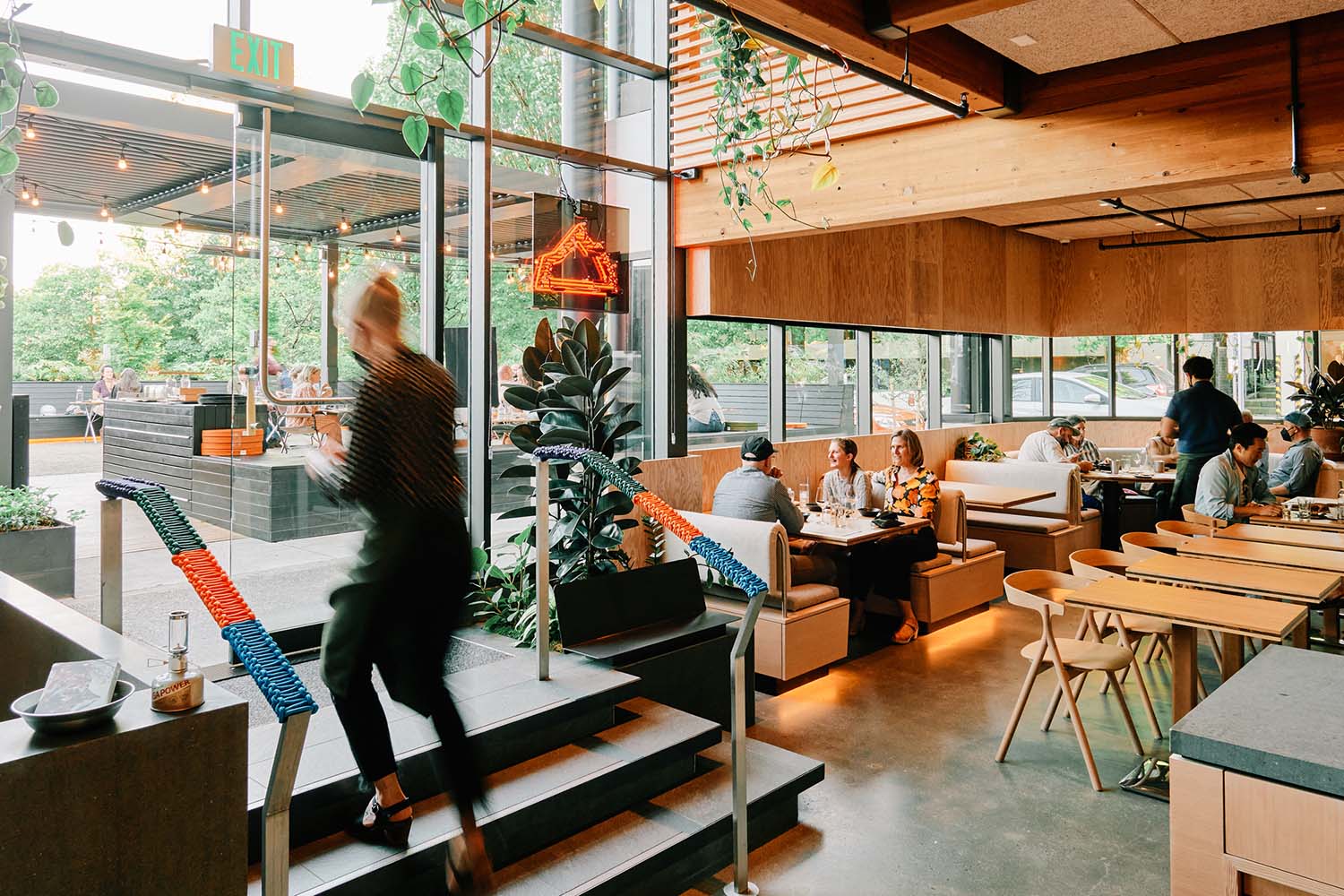 Skylab Architecture, in partnership with Snow Peak, designed both the interiors and exterior, which the former modelled on integrated cooking and dining experiences had while camping; the open space providing views of the wood-burning hearth from all angles, harkening back to Snow Peak's belief that fire is the centre of every gathering. With guests able to watch what happens in the kitchen, a sense of community is achieved.
Natural materials nod to Snow Peak's commitment to minimalist design and are used throughout, with walls covered in bespoke tile from the kilns of artisan producer Heath Ceramics in San Francisco. Wraparound windows flood the space with natural light, a wooden beam stretches the length of the bar and is reminiscent of Snow Peak's Jyubako tiny home, and the use of greenery and bamboo celebrates the essence of the outdoor lifestyle.
With an extensive patio for outdoor dining, guests are invited to enjoy Japanese-inspired cuisine by way of the Pacific Northwest at any time of the year. With an accompanying beverage program also rooted in the bounty of Japan and Oregon, Takibi is the perfect spot to celebrate the best of both these worlds.