Founded in 1810, The Royal Museum of Fine Arts Antwerp (KMSKA) is the largest art museum in Flanders, home to masterpieces from the 14th to the 20th centuries including Flemish Primitives and the Antwerp Baroque, on to an extensive collection of modern art from the likes of Rik Wouters, Henri de Braekeleer and René Magritte.
Following a momentous 11 year renovation, which saw the entirety of the museum closed to the public for the duration, the KMSKA reopened its doors in September of this year, and boy was it worth the wait. The historic building now boasts 40% more exhibition space, the KMSKAshop and coffee bar, as well as Madonna, a grand café by day and fine dining restaurant come evening.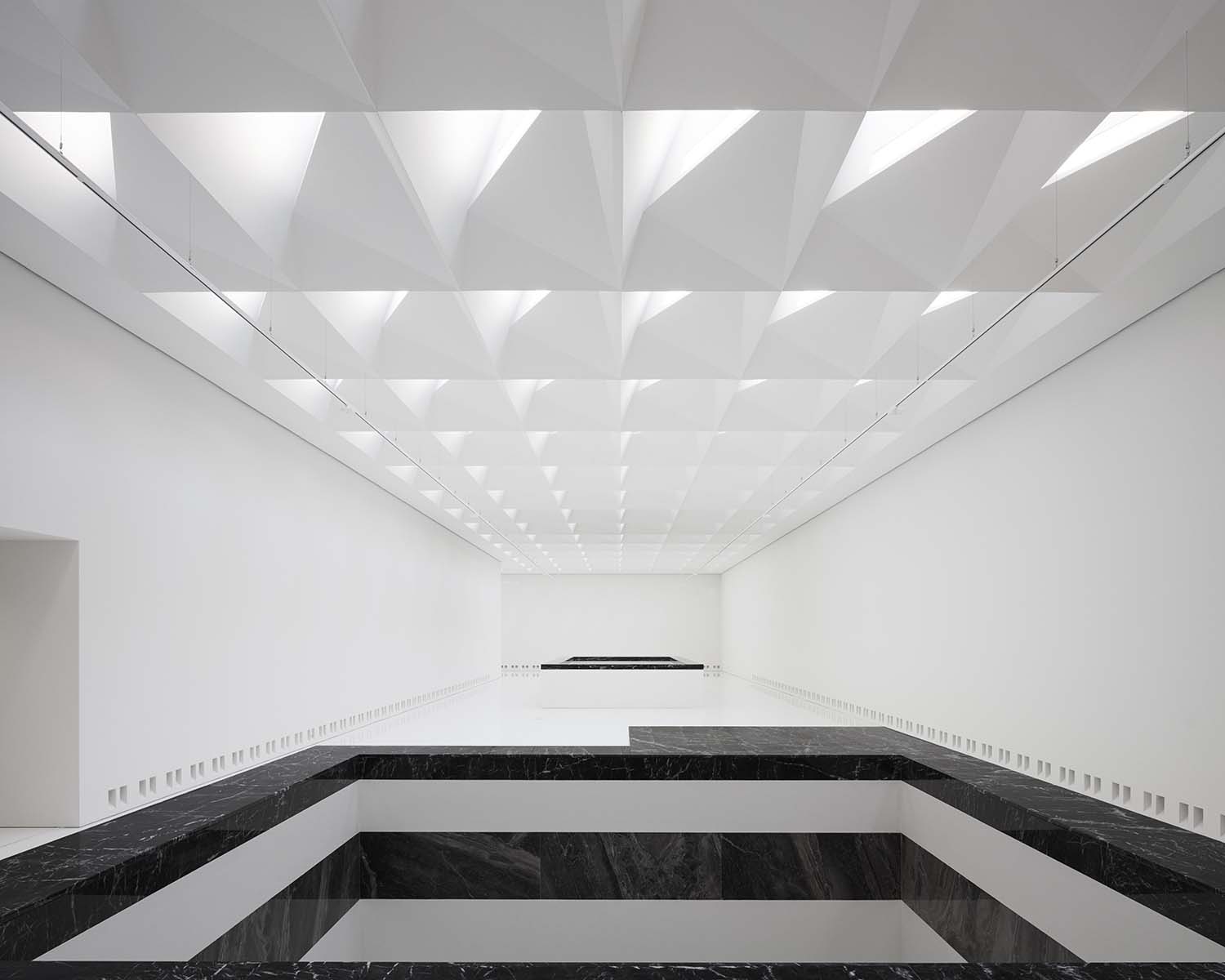 Creating new white volumes in the heart of the museum, Netherlands-based architectural firm KAAN Architecten have essentially created two museums in one; visitors immediately faced with a choice of viewing the old masters or the modern iconoclasts.
The historic galleries house art created before 1880, whilst the white halls exhibit art created from that date, the two spaces separated by the Ensor wing, which houses the largest James Ensor collection in the world. That said, expect the unexpected, as a series of humbling large-scale works from Rubens suddenly give way to a Basquiat painting, and a priceless piece of art history from the 1300s crops up among abstracts from the 1960s. Elsewhere, ten sculptural interventions from artist and opera director, Christophe Coppens, can be found throughout the historic spaces; a rotating hand jutting from a gallery wall, or an undulating camel cum sofa, offering imaginative surprises to keep the youngsters and young-at-heart engaged.
With 8,400 pieces set over 21,000 square metres of iconic museum space, the KMSKA is a restoration that shows maximum respect for centuries-old architecture, whilst at the same time responding beautifully to the notions of a contemporary museum collection. Using technology, imaginative interventions, and clever curation, this Antwerp landmark manages to fuse old and new like never before. A truly inclusive and accessible art experience, with deep depths of detail for those who want to scratch further. A modern marvel born in the early 1800s.
@kmska_museum
@kaanarchitecten
@antwerpen