On view until 11 June, Jean-Michel Basquiat: Art and Objecthood provides an in-depth look into the artist's often overlooked sculptural practice. Curated by Dr. Dieter Buchhart, the exhibition is the first to be dedicated to the role of found objects and unconventional materials in Basquiat's expansive body of work.
Developing his repertoire within the booming New York art scene of the early 1980s, painting and drawing on everything within his domestic spaces, Basquiat also left his mark on items encountered on the street: discarded windows and doors, mirrors, wood boards, subway tiles. Sampling from his surroundings with all five senses, he used this source material not only to create spaces of knowledge but also to occupy everyday places and integrate conventional artistic media with the rebellious gestures of a marginalised society.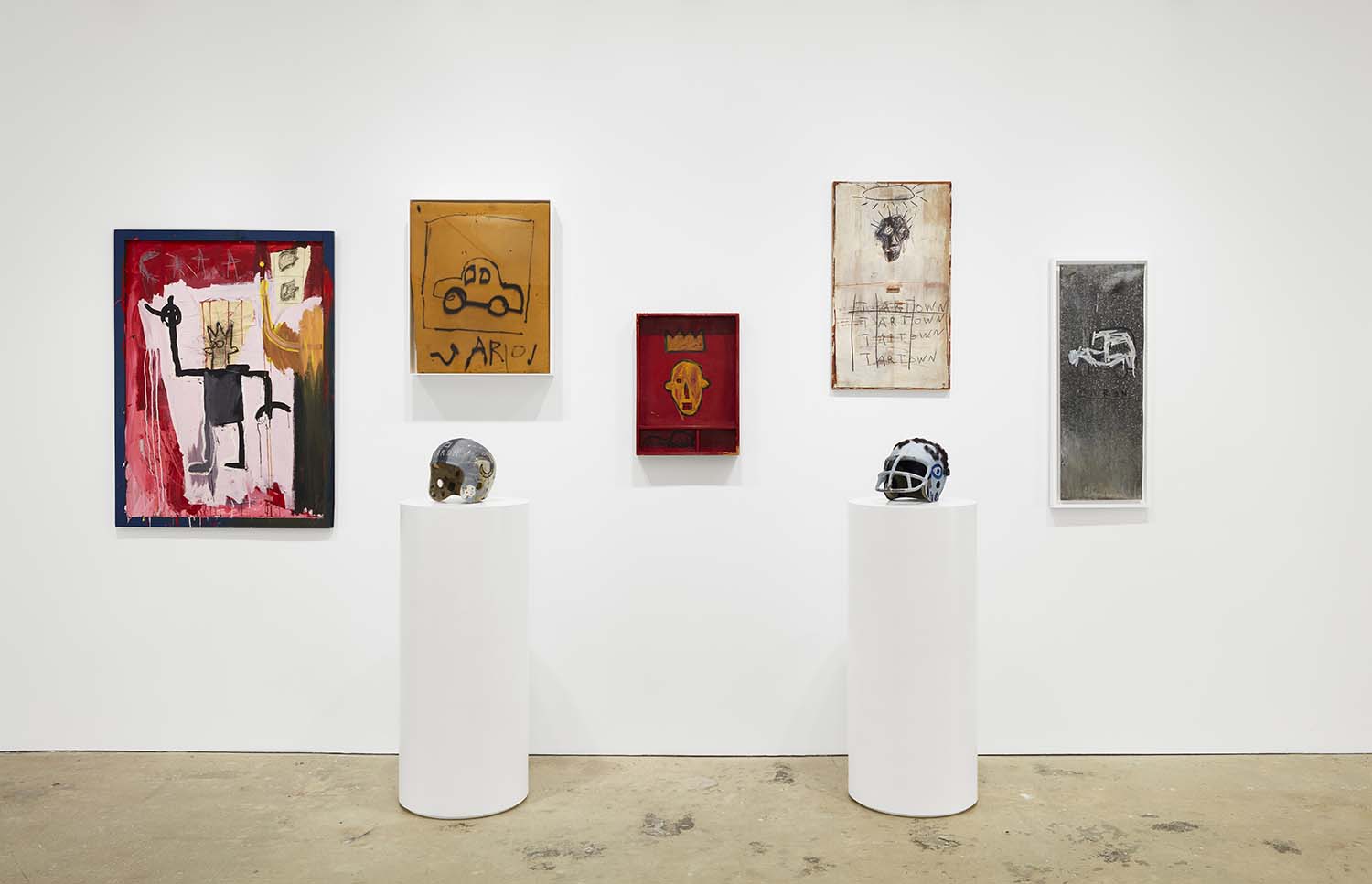 Jean-Michel Basquiat: Art and Objecthood has been developed with the support of the Estate of Jean-Michel Basquiat, and made possible by loans from several American and European institutions as well as worldwide private collections, and brings together a breadth of unconventional painted supports and found-object sculptures, his works and messaging around the struggle against ignorance, fear, and silence, more relevant today than ever.
Taking its name from an influential essay written in 1967 by renowned modern art historian Michael Fried, the exhibition at New York's Nahmad Contemporary celebrates some of the rawest and most visceral works of this ubiquitous pop artist, and in doing so affords us a unique look into a body of work sometimes eclipsed by his large-scale canvases that now frequently change hands for tens of millions.