Tasked with converting a popular bar into an all-day coffee shop, architect Andreas Petropoulos has expanded the boundaries of the original space, creating a functional destination that would ultimately become a Mediterranean-inspired bistro serving up coffee, breakfast and brunch by day, then beers, wines and cocktails come nightfall.
Located in the Greek seaside city of Kalamáta, Φλέρτ (or Flirt in English) is an enchanting spot in its historical centre, Petropoulos having taken the time to design an exterior as inviting as the interior. Approaching the bistro, guests will find a small terrace filled with lush greenery, bar-like seating at the windows and lighting baring the venue's name.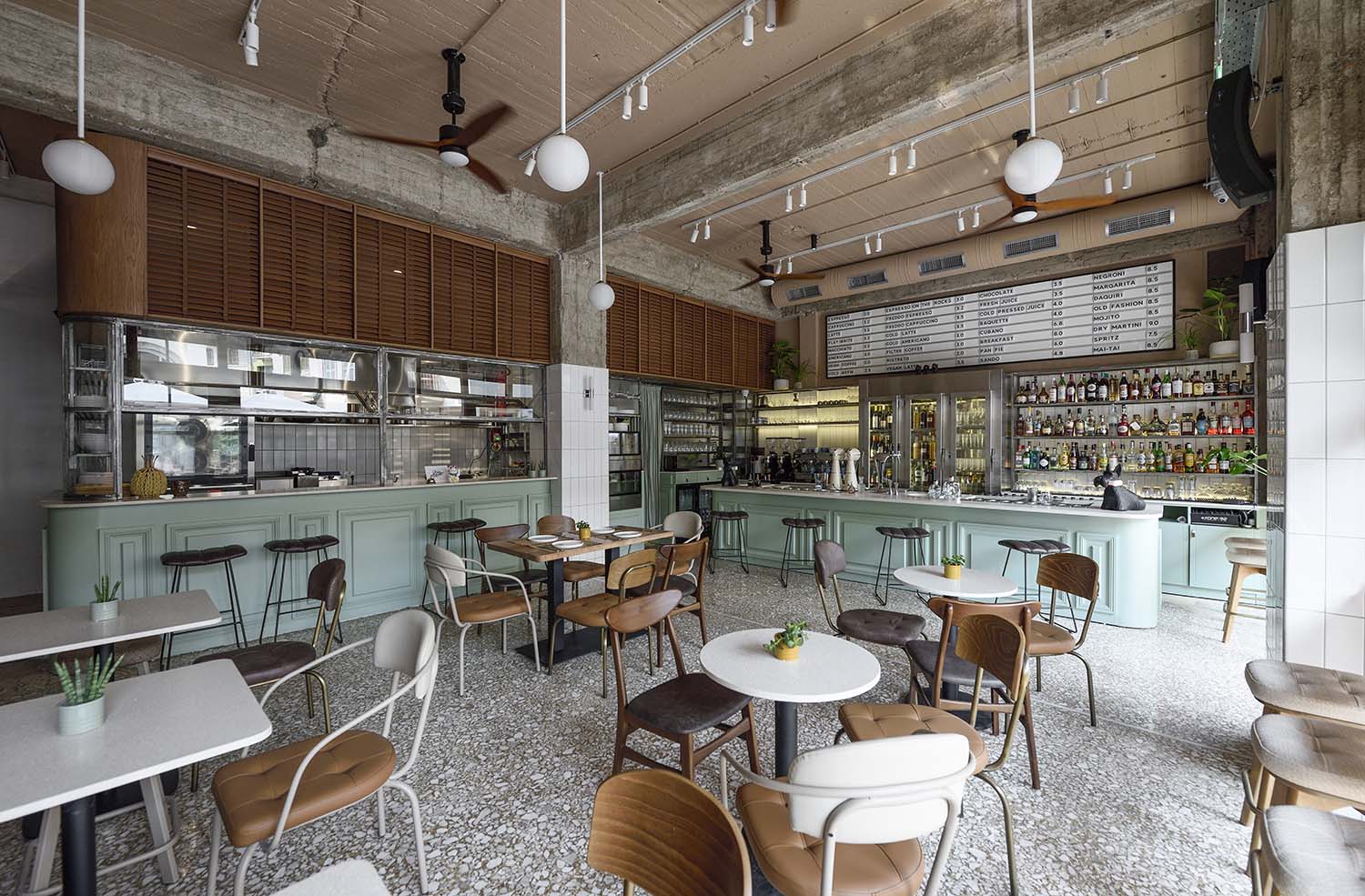 The windows offer a glimpse of what's inside, the 85 square metre space featuring exposed brick and concrete which is softened by more greenery, wooden shelving and furniture; as well as plenty of natural light. A conscious effort was made to create a juxtaposition between old and new, the 'rawness' of the bistro complemented by explicit vintage touches.
A pink neon sign shouting 'Φλέρτ' is located above an inviting leather sofa which nods the the fun times that can be had here. Natural light, meanwhile, floods into the space, adding a fine hue to the contrasting sections and materials used throughout. A well-stocked bar becomes a design feature, ceiling fans add atmosphere as well as cooling down customers, and various design miscellanea is dotted around as a finishing touch.
An all-day café cum bar in the heart of this historic port, Flirt Kalamata is sure to playfully seduce locals and travellers alike.
@flirt_kalamata
@_andreas_petropoulos_