Billed as a 'seventh heaven for food enthusiasts, complete with rooms above the inn', ERGON House is a marketplace, bar, café, restaurant and boutique hotel all situated at the foot of the ancient Acropolis of Athens.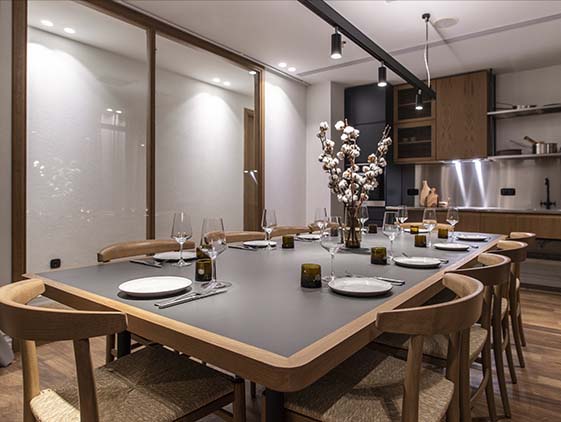 Underneath a 25 metre glass atrium, urban farmers and local bakers, butchers, fishmongers and greengrocers combine to offer the very best and freshest produce to locals and travellers who flock to this staggeringly beautiful lifestyle destination. Whether to take home or eat on location—ERGON House chefs are on hand to whip your fresh purchases up into a delicious treat—the produce here is authentic, simple-yet-refined and bursting with famous Greek flavour.
With an exceedingly Mediterranean feel to it, the space at the Agora (the central gathering space of ancient Greek city-states) is flooded with natural light; lashings of green, a 200-year-old olive tree and vertical orchard are major focal points; a whopping mural by excellent Greek street artist INO; and simple wooden furniture that harks back to times gone by.
Upstairs, ERGON House Hotel offers contemporary living spaces split over four floors. Available in four sizes, rooms include the brand's signature breakfast, access to communal kitchens and lounges, a gym and rooftop terrace which—planted with olive trees—offers unrivalled views over Athens and its world-renowned ancient neighbour.
Collaborating with local designers and artists throughout the refined interiors, natural materials, traditional crafts and a neutral colour palette provide the perfect antidote to an otherwise hectic city; enabling guests to disconnect from the world and reconnect with their own rhythm.
Eat. Sleep. Repeat. is the motto that the ERGON name chose for this project and it is difficult to disagree. Take a slice of laidback Mediterranean lifestyle and switch off at this fine hospitality project.