Theodosis Kakoutis, the Mykonian hotelier behind luxury hillside hotel Bill & Coo Suites and Lounge, is taking peaceful seclusion to new heights on the island at the newly-added Bill & Coo Coast Suites.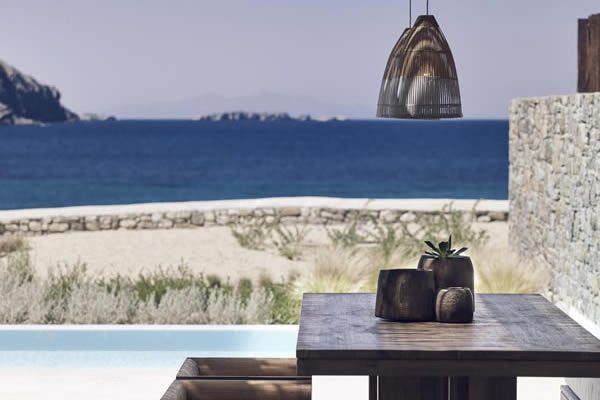 Although the words 'peaceful seclusion' may not seem the most appropriate for describing an island known for glitz, glamour, and all night parties, Kakoutis has created a 10-acre boutique hideaway just 3km from Mykonos Town.
The concept of Bill & Coo is to offer guests a new take on Mykonos; to choose either luxurious disconnection, or to be in the thick of it at at the Suites and Lounge property closer to the main town. Or, if you simply can't decide whether you´d prefer beachfront cold-press juices or partying until the sun comes up, you can opt to combine your stay between both sites.
Fifteen suites overlook the Aegean Sea and the sacred Island of Delos at Bill & Coo Coast, and the design is one that celebrates the history and raw materials of the Cyclades; K-Studio finding inspiration in the typical white palette common to the islands. The chestnut and oak wood used to build fishing boats features heavily, and typical features like wooden benches, window shutters, and ceiling beams give traditional techniques a contemporary upgrade.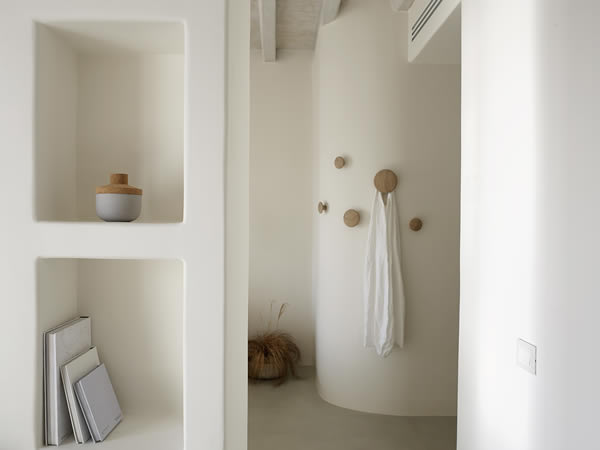 Impeccable attention to detail in both design and service makes Bill & Coo Coast feel at once elegant and unpretentious — their in-house magazine provides information about the must-go bars and restaurants, as well as the history and rich culture to be found on Mykonos.
If you can tear yourself away from your private pool (and that really is an incredible challenge), the restaurant Taverna awaits. Modelled on a traditional restaurant, greek delicacies and local wines and beers await, all with that dazzling sea view. To complete the feeling of total relaxation, what better than an outdoor, beachfront massage? Here is a hotel that is truly worthy of the adjective 'paradisical' … you'll simply never want to leave.