Northern Greece, particularly the southern peninsular of Halkidiki (or Chalkidiki) is blessed with miles of coastline and unspoilt locale. There are three 'fingers' that fall south of the region — each offering something different. The second, Sithonia, is the most appealing; in my opinion at least. Also known as Longos, it boasts green vistas; Mount Itamos; secluded beaches and all-round quiet. The Singitic Gulf that surrounds the eastern peninsular of Sithonia is magnificently vast, and blessed with clear-watered shallow bays for those who prefer a paddle further inland.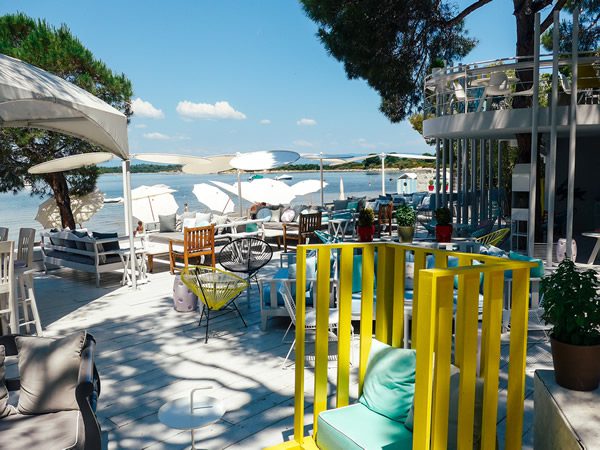 Why the topography lesson? I want to paint a picture. Why do I report back from a 'typical' holiday destination? You see, Sithonia has a hidden gem that we need to share.
Ekies All Senses Resort is a design and lifestyle philosophy hotel conceived by Alexandra Efstathiadou. With little to no design experience, or education, Efstathiadou has imagined a childhood dream in her favourite escape of Vourvourou; in just over a decade, Alexandra has created one of the most interesting hotels in Halkidiki. An impeccable eye for design, concept and personality has won the hotelier international kudos.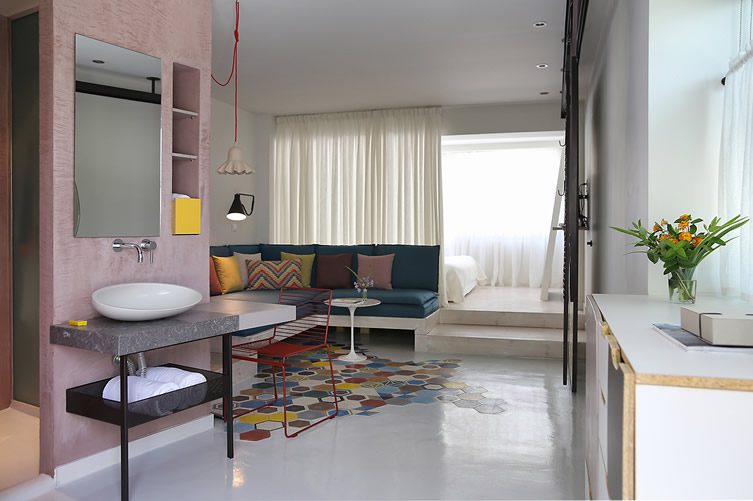 "As a little girl, I spent my summer vacations at Porto Capis, a hotel in Halkidiki that was located in a heavenly setting, surrounded by green pines and olive trees, wooded slopes and crystal blue waters", Alexandra Efstathiadou reminisces on happy memories. Seeing it run down forced the would-be design talent to take action, Alexandra and her father buying the property. "My father wanted to clean the place up and leave it the way it had been — just an ordinary hotel."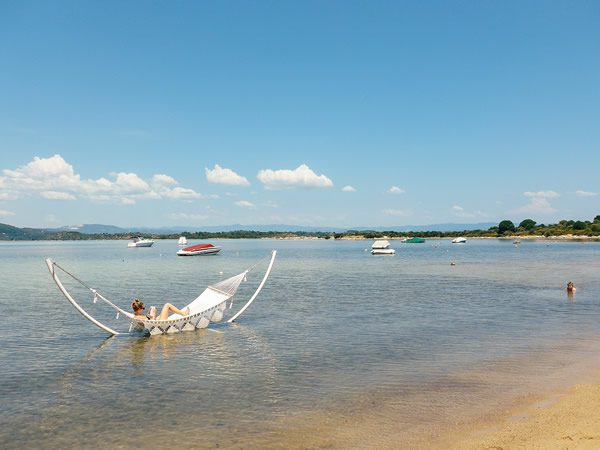 Of course, she had something else planned: "I wanted to create a property that would emphasise its natural surroundings while showcasing contemporary Greece through design, fabrics, and colours." It took 11 years, collaborating with local designers and architects; "finally the hotel has become the place I have always wanted, a place filled with love."
Ekies is as much a philosophy as it is a haven. Pastels on white, wood, and stone, pine trees and Karidi beach all create a cohesive spectacle. Eco-friendly credentials come as standard; minimal waste is advised — you can't help but blend into the environment barefooted, all a zen. A modern take on Greek culture is imbibed with a sense of Caribbean or South East Asian luxury. New Evergreen and Pines suites come equipped with ecological Coco-Mat beds; outdoor plunge pools; views of a landscaped forest.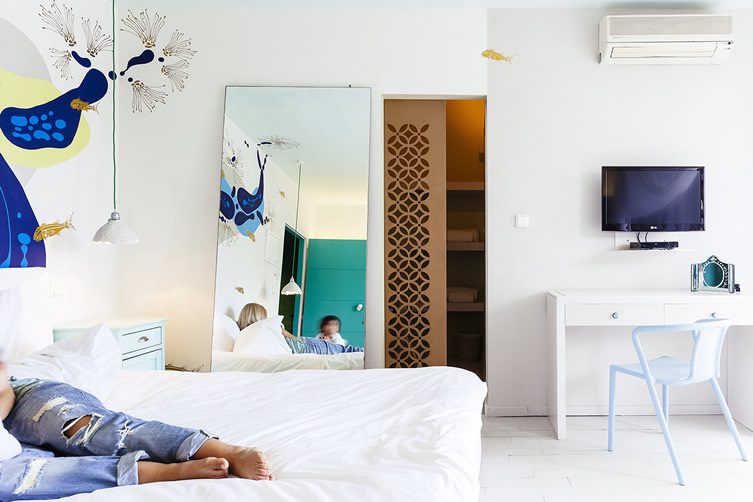 The design and inspiration is largely down to Alexandra; even the pebble stone entrance to each suite reflects the beach with receded tide. She worked with local makers and designers on the communal deck bar and restaurant — pride of place is a tree-house seating and viewing platform, overlooking the azure waters. You can bet your behind that she dreamed of this tree-house as a little girl.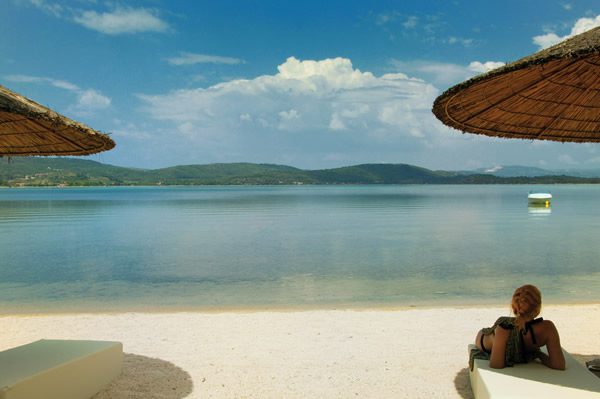 Random chairs and seats dot the deck in playful tones. Heaps of cushions make for easy lounging — chances of moving any time soon are slim to none. If you can tear yourself away from your lounger, take a walk on Vourvourou beach and pop into one of the handful of local restaurants for lunch; freshly caught grilled sardines, with Greek salad and a beer a must. Hire a boat and make your way across the shallow waters to Diaporos Island. There are no shops or facilities, so this is a rare and unique opportunity to take a picnic and spend the hours in isolation under the sun. Hop from beach to beach, snorkel and swim. It really doesn't get any better.
Ekies provides entertainment throughout the day too: DJs fly in, Balearic vibes are standard. Sip on a cocktail or two as the sun goes down, and remember those back home — commuting to work or meeting deadlines. Later on, walk along the beach to The Castaway bar, owned by a nomadic fisherman; less of a bar, more of a shack with palm leaf umbrellas and candles. So makeshift you can't help but love his homemade ouzo that he swears he didn't make from onions. We watch a tropical storm across a blackened sky, drink some more ouzo, and remember how lucky we are.