A brand new cinema–bar–café experience has recently landed in the handsome city of Bath. TIVOLI Cinema merges mainstream and art house film with art, dining and cocktails. It's a quite beautiful space, too, offering luxury, comfort and oodles of style with state-of-the-art all laser projection.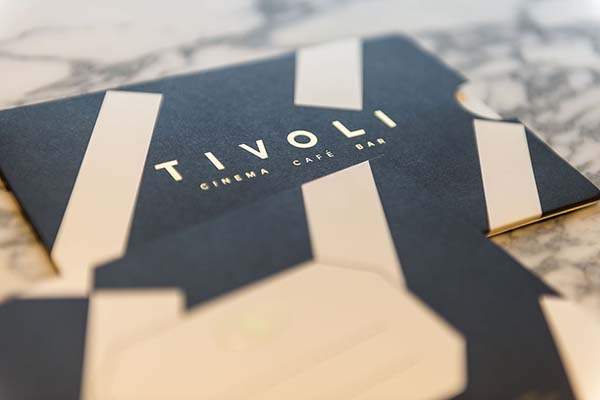 Many of us won't remember the original Tivoli cinema theatres dotted across the UK in the early decades of the 20th century, but the name was synonymous with variety, performance and the first 'talkies'. A few remain—in Aberdeen, Wimborne and Tiverton—but here in Bath, the name is back with a bang of style and sophistication.
The new TIVOLI is one of those venues that you can while away time at. Upon entering its stylish little black entrance in the Southgate centre, you're led you up a brass lined stairwell straight into a large common space. Antique brass, blackened steel and dark tropical patterned velvet run alongside the nine-metre-long Arabescatto marble-topped bar which also doubles up as a discrete ticket office.
Beyond the bar you'll find a fabulously designed café/lounge area that is adorned with art, textiles, natural materials and unique lighting—offset by dark walls accented with glossy ceramic tiles, velvet sofas, straw rugs and herringbone floors. Responsible for the interior and brand design is Run For The Hills studio. Founded by interiors creative director Anna Burles and branding creative director Chris Trotman, the team were tasked with two highly creative briefs.
"Justin Ribbons, CEO of TIVOLI Cinemas came to us for both interiors and branding, which is what we like to do, as each one informs the other, so we devised each creative presentation and proposal hand-in-hand, and developed photo-real CGI visuals together to develop the design jointly."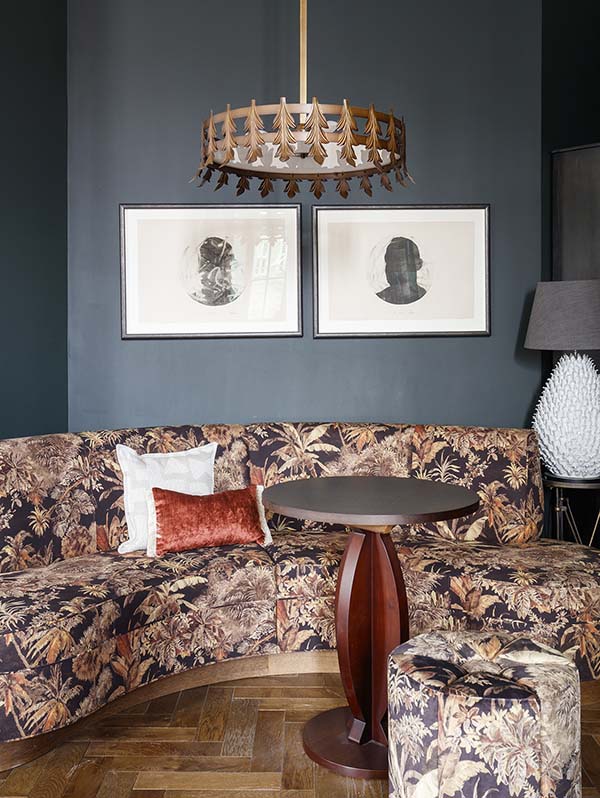 Their first foray into cinema design, Burles explains the unique project: "This was our first ever cinema design, and we've absolutely loved it. We felt privileged to get the opportunity to show what we could do, given we hadn't designed a cinema before, but we felt sure we could do a very splendid cinema. And we're delighted with the results. Tivoli is a bold, charismatic new concept and our interior styling marries seamlessly with TIVOLI's branding, also designed by our graphics studio."
"So the overall look and feel of our interior scheme is laid-back luxe, super stylish, but very welcoming and ultra-comfortable. We worked hard to deliver something really amazing for our client, and we are so proud to show it off now that it's open. It's been a runaway success both commercially and creatively, and our clients have asked us to add more seating to accommodate the number of guests."
Indeed, RFTH achieved all they set out to and some. Having created many beautiful branding and interiors concepts for some of the UK's favourites food and drink venues—including Kricket, Temper, Klaw and Mắm—they know exactly what discerning, creative and hungry audiences need. With a highly effective knack of creating memorable identities and aesthetics by combining materials, textures, graphics and unique accessories that work in harmony together, here in Bath they've created an ultimately relaxing space that is both welcoming yet rather exciting.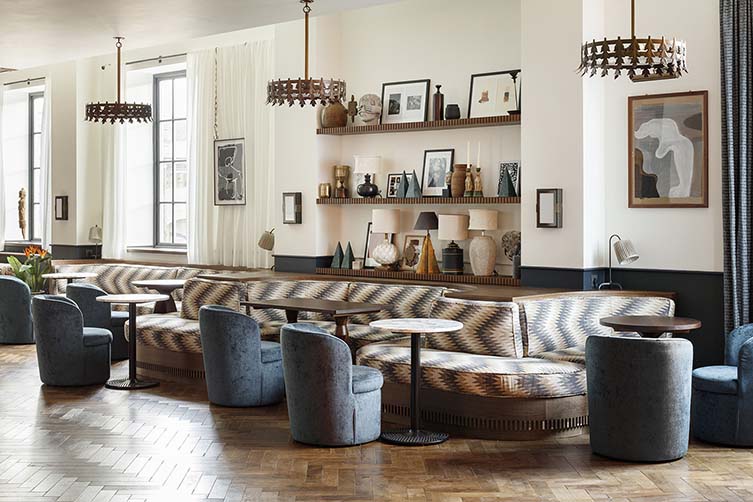 From carpets and flooring to upholstery, also the lighting, coasters … the list goes on … the team was responsible for almost all aspects of the design; with only a few elements of the project outsourced.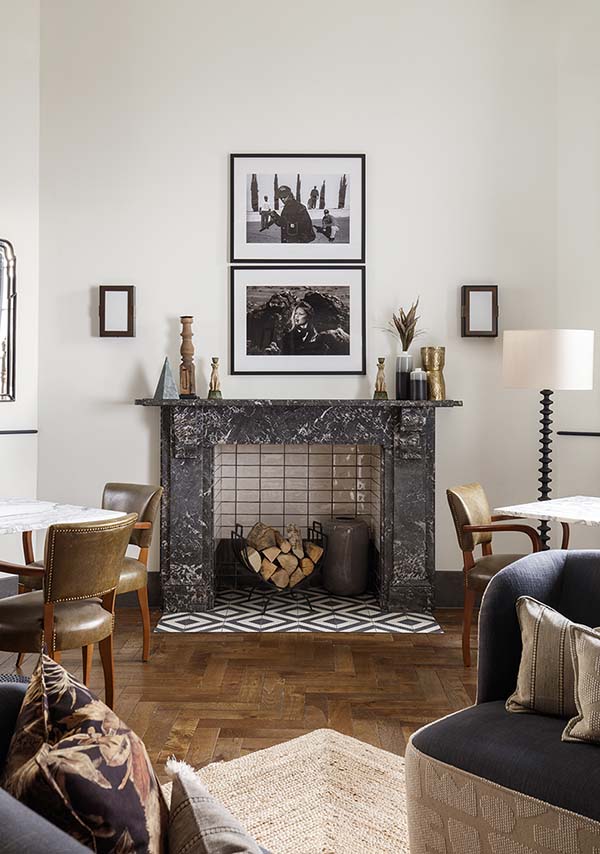 "We are lucky to have all of the skills in-house, so we didn't need to pull in other designers. We did engage the services of some wonderful curtain and cushion makers and a bespoke lighting manufacturer to help us with our custom lighting designs, and also collaborated with a technical lighting consultant to ensure the lux-levels and colour temperature worked beautifully across the architectural lighting, bar lighting, and decorative table and floor lamps around the space. We are really proud to have been able to pull off such a 'luxe' look with a very reasonable budget."
Although TIVOLI is a cinema, bar and café, art—including sculpture, illustration, print and wall hangings—feature in abundance, lavishing the space with a unique one-off art house feel.
"We wanted the space to have a cosy, relaxed and intimate lounge feel, so covering the walls with art felt entirely appropriate. We opted to showcase the work of up and coming artists and print-makers, from collectives like Partnership Editions, Francisca Pageo, Ruth Crone Foster, Can Family, and also with other prints and photography by OPUMO, and Anthropologie. An eclectic mix of very affordable art pieces, which we then framed nicely and hung in creative formations."
The Bath venue has four fifty-seater screening studios and a twelve-seat directors lounge/screen and boy are they comfy. You can kick back on the extra wide comfy sofas (with foot rests no less) and nibble on duck croquettes and pizza. Most satisfying is the food service which brings your order direct to your sofa in the screening studio. Cocktails are also advisable; particularly the film star martini, which is in keeping with the decadent décor.
At TIVOLI Cinema, one can really escape it all for a few or several more hours. We wholeheartedly recommend taking the day off, hiding in the theatre, and reigniting the old-school magic of cinema with several added luxe extras.
@tivolicinemas
@runforthehillslondon